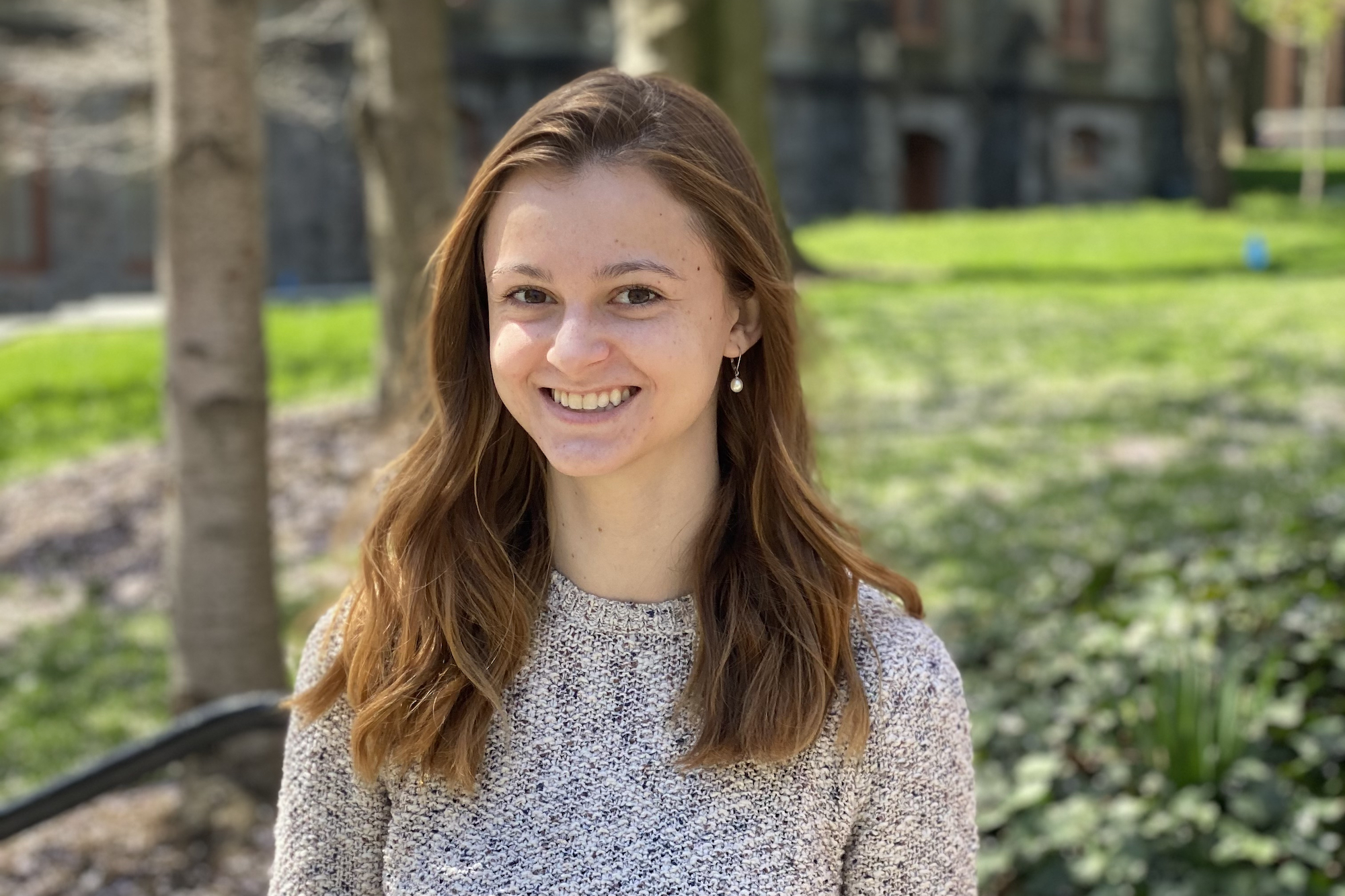 University of Pennsylvania senior Max Wragan has been selected as one of 12 in the nation to receive a George J. Mitchell Scholarship for graduate studies in Ireland.
Sponsored by the U.S.-Ireland Alliance, the scholarship covers tuition and accommodations, as well as stipends for living expenses and travel, for one academic year of postgraduate study in any discipline offered by institutions of higher learning in Ireland and Northern Ireland.
Wragan, from Washington, D.C., is majoring in neuroscience and minoring in chemistry in the School of Arts & Sciences. With the scholarship she plans to pursue a master's degree in neuroscience at Trinity College Dublin to study the impact of inflammation on chronic pain. She eventually plans to pursue an M.D./Ph.D. in neuroscience to further expand her neuroscience research.
For her research Wragan has been awarded the 2021 Goldwater Scholarship, the Pincus-Magaziner Family Undergraduate Research and Travel Fund, and the Ruth Marcus Kanter College Alumni Society Research Grant.
She has been a research assistant since May 2020 at the Children's Hospital of Philadelphia. She also has conducted research through summer internships at George Washington University Hospital, Pomona College, and the Royal Botanic Gardens of Edinburgh in Scotland.
Wragan is president and founder of the student-led Satellite Learning Program, a virtual service that provides free one-on-one tutoring to K-12 students, for which she received the Student Creativity Grant from The Sontag Center for Collaborative Creativity. She founded a branch of this program at Penn that tutors homeless youth in Philadelphia. Wragan also tutors biology and chemistry at Penn and volunteers at the Philadelphia Veterans Administration Hospital's spinal rehabilitation clinic.
The Mitchell Scholarship, named in honor of former U.S. Sen. George Mitchell, is designed to introduce and connect future American leaders to Ireland while recognizing and fostering intellectual achievement, leadership, and a commitment to community and public service.
Wragan applied for the scholarship with the support of Penn's Center for Undergraduate Research and Fellowship. She is the fifth Penn student to receive the scholarship since the inaugural class of Mitchell Scholars in 2001.