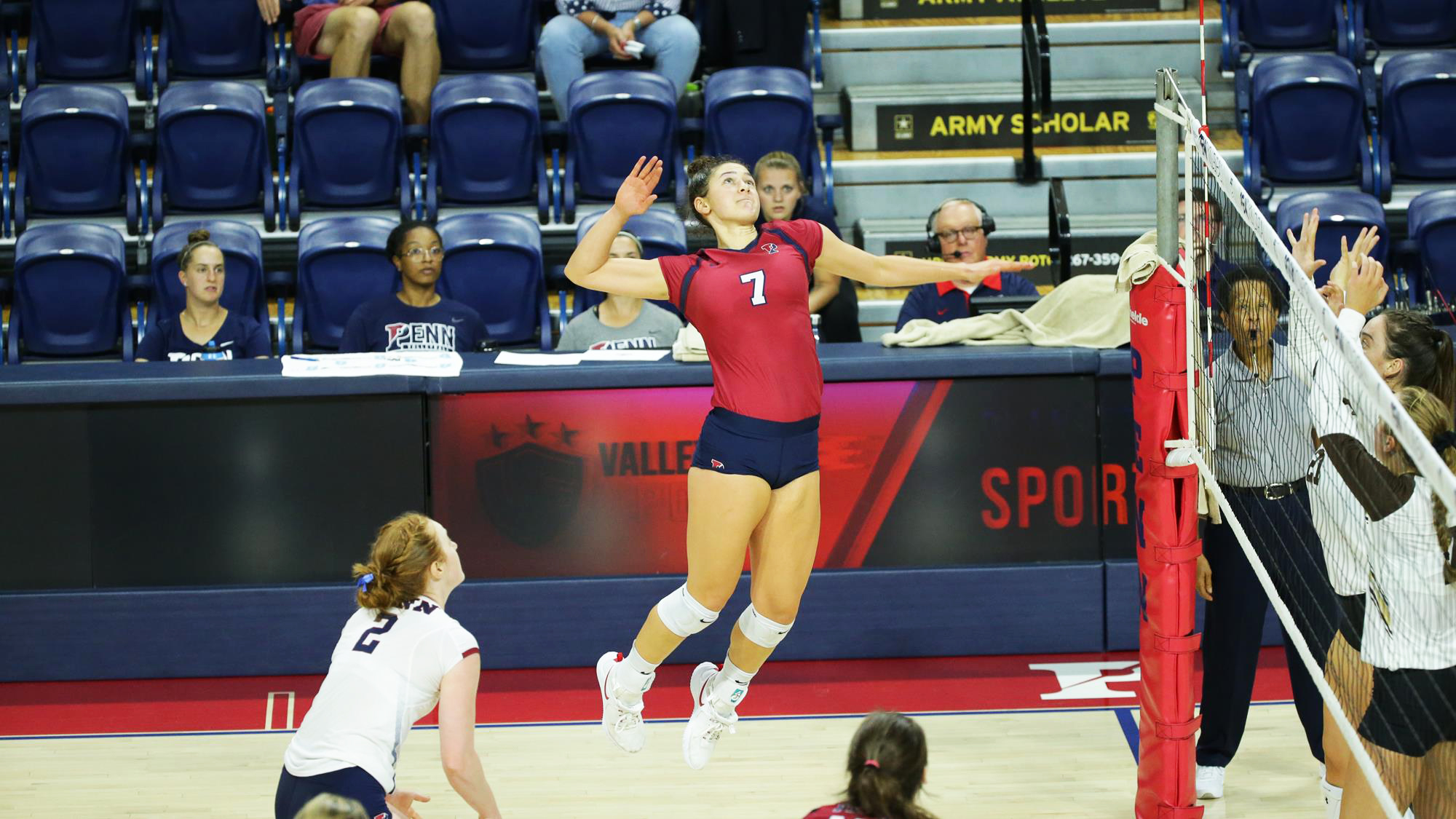 The women's volleyball team was victorious at the Valley Forge Sports Invitational at the Palestra over the weekend, downing Duquesne 3-0 on Friday, conquering Chicago State 3-2 on Saturday morning, and upending St. Francis Brooklyn 3-0 on Saturday evening.
In their home opener, Penn won the first set against Duquesne 25-18. Junior Parker Jones had five kills. The Quakers took the second set 25-19. The third set was a seesaw contest that had 17 ties and eight lead changes. The Quakers held on for a 25-22 win. 
Versus Chicago State, the Red & Blue won the first two sets by scores of 25-22. The Cougars got even by winning the third set 25-23 and the fourth set 25-12.
The Red & Blue won the fifth set 15-12 behind five kills on six attacks by sophomore Margaret Planek.
Facing St. Francis Brooklyn, the Quakers won the first set 25-13. Jones had six kills. The second set was more competitive, with the Red & Blue eking out a 26-24 win. Freshman Autumn Leak notched five kills. The third set was equally close; Penn prevailed 25-23. Jones had five kills and a .714 attack percentage. 
Jones, an All-Ivy honorable mention last season, was named MVP of the tournament. She had 43 total kills. 
She was joined on the All-Tournament Team by teammates Planek and sophomore Carmina Raquel.
Penn stands at 5-1, its best start since staring 8-1 in 2009. This weekend, they will play in the UC Riverside Invitational against UC Riverside, Seattle, and Cal State Fullerton.