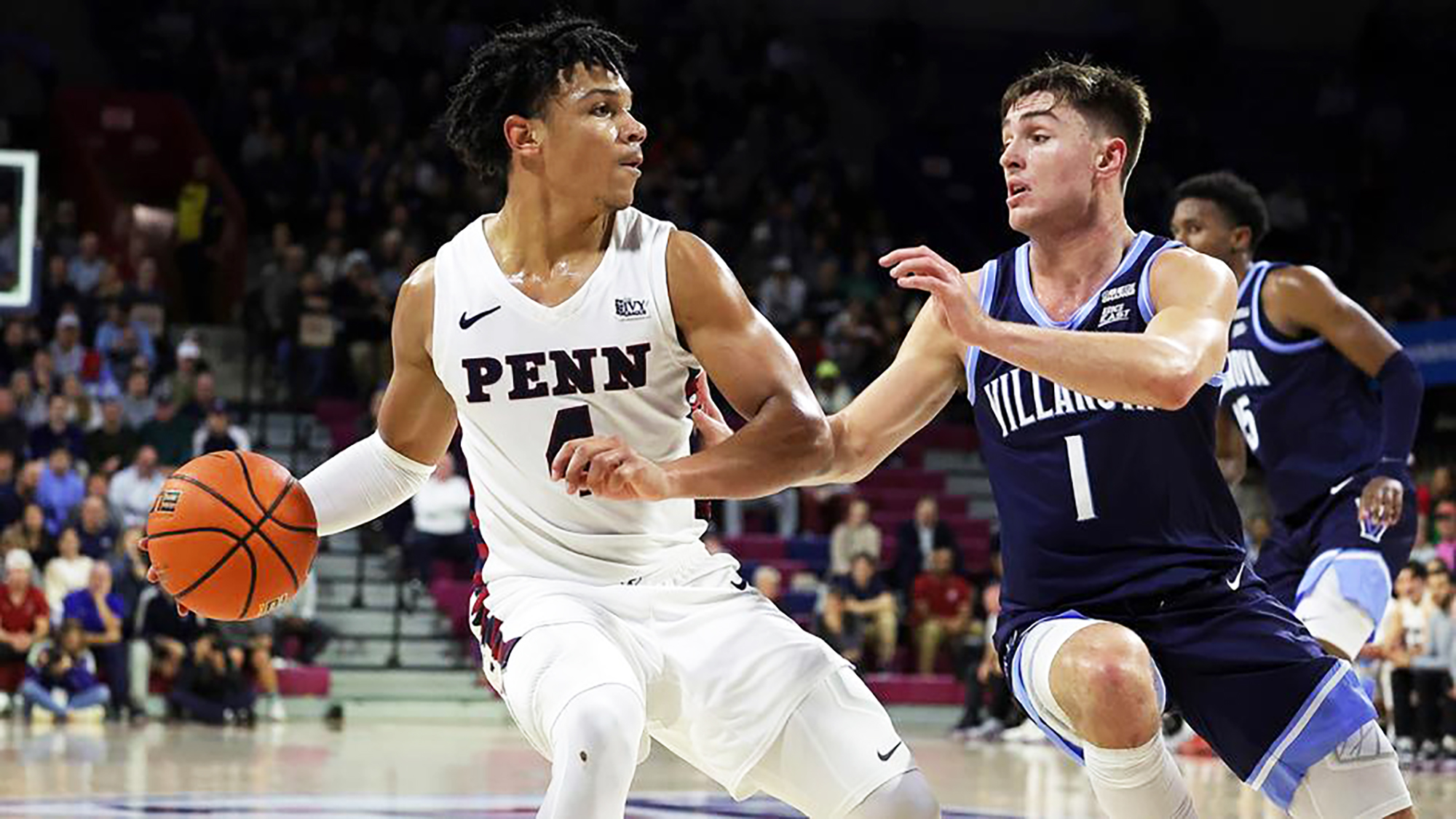 The men's basketball team defeated 21st-ranked Villanova 76-72 on Monday at the Palestra, their first win over a ranked opponent in almost six years.
Up by two at intermission, Penn led for the entire second half and almost the whole game.
The Wildcats tied the game at 24-24 with 4:20 left in the first half. They took their first lead of the game with 49 remaining seconds until halftime, but fourth-year guard Clark Slajchert hit a jumper with one second left on the clock to give the Red & Blue a 32-30 advantage at the break.
Four times in the second half, Villanova got within one point, but Penn was able to maintain control.
 
With 8:26 left in the game, a three by first-year guard Tyler Perkins put the Quakers ahead 57-48. The Wildcats cut the Red & Blue's lead to 60-57 with 6:15 on the clock, but an 8-0 run by Penn stretched their advantage to 68-57.
Down but not out, Villanova went on a 5-1 run in the final two-and-a-half minutes to make it a 70-66 game with 32 seconds left on the clock.
Penn was able to hang on for the Big 5 win, and the ecstatic Quaker fans stormed the court.
All five Penn starters scored in double figures. Perkins had a team-high 22 points. Slajchert had 11 points, five rebounds, and four assists.
The Red & Blue shot 51.1% from the field and outrebounded the Wildcats 38-35.
Penn's last win over a ranked opponent was a 78-75 victory over 17th-ranked Villanova at the Palestra on Dec. 11, 2018.