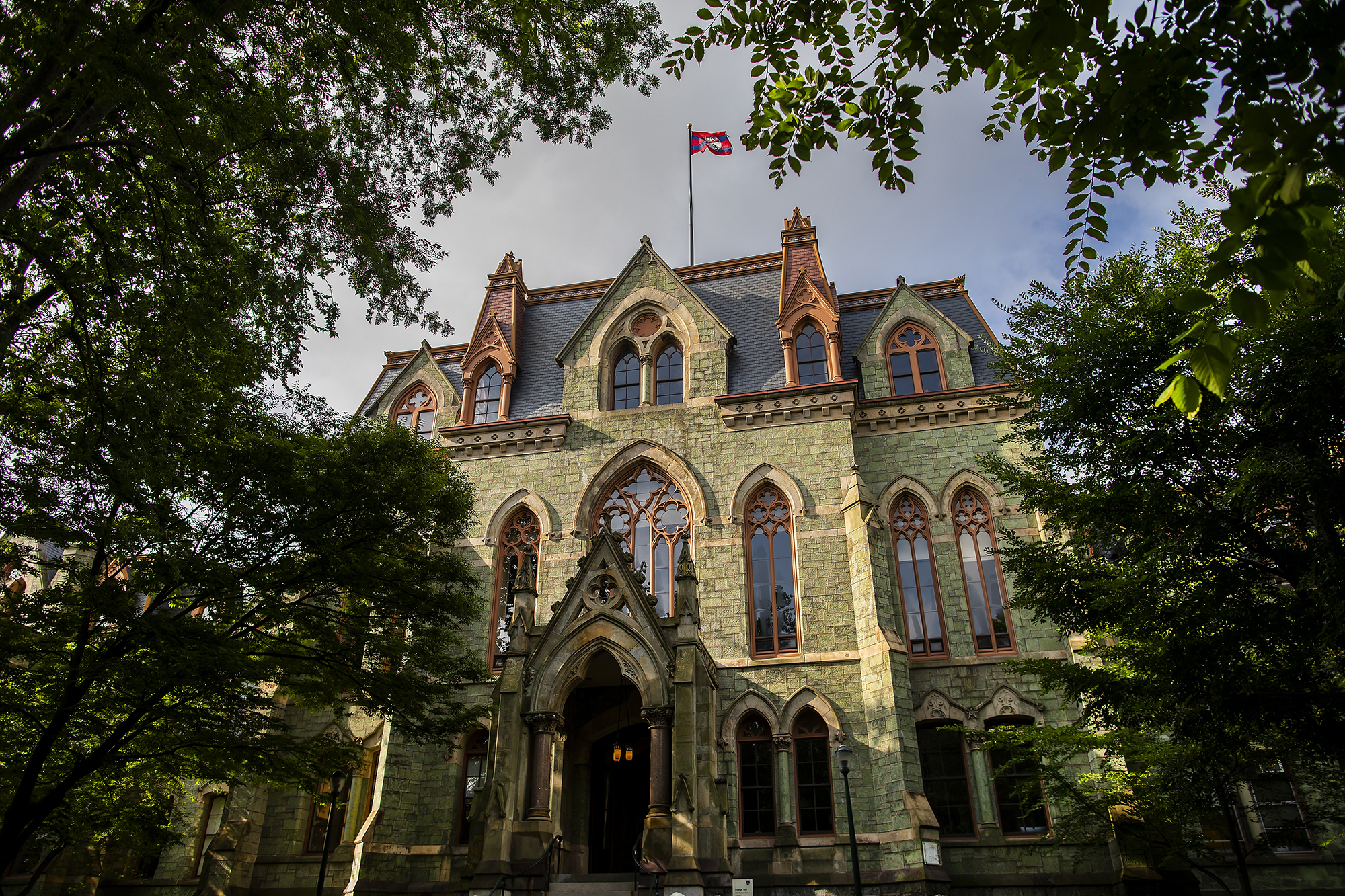 At its meeting today, the University of Pennsylvania Board of Trustees approved a 2.8% increase in tuition for the coming year, while also approving a $259 million undergraduate financial aid budget.
"This is the lowest percentage increase for tuition since the 1960s," said Craig Carnaroli, executive vice president. "While the unprecedented nature of the pandemic has had a great financial impact on the University, the same is true for many of our students and their families, and we took great effort to ensure that cost increases were as low as possible, while simultaneously strengthening our extraordinary grant-based financial aid program."
To maintain Penn's world-class academic programs and student services, undergraduate student charges for 2021-2022 will be $54,652 for tuition, $7,058 for fees, $11,358 for housing, and $5,946 for dining.
"The moderate increase in charges was determined through careful consideration of the impact of the pandemic on students and their families, as well as the ongoing financial challenges confronting the University," said Trevor Lewis, vice president for budget planning and analysis. "Consistent support of Penn's strategic priorities will sustain the outstanding academic instruction, research, and student resources that make the Penn experience so impactful and unique."
In response to the COVID-19 pandemic, the University made several new investments in financial support for students this year. Penn replaced the summer savings expectation in all 2020-2021 undergraduate financial aid packages with additional grant funding, acknowledging that students would have fewer summer employment opportunities than usual. And in addition to announcing that families with incomes up to $140,000 (and typical assets) would receive financial aid packages that cover at least the cost of tuition, Penn recently made available $500,000 in new annual summer internship funding to this same population of middle-income students. This program builds on an existing summer funding initiative for highly aided students.
"The University looks for every opportunity to expand on its longstanding commitment to provide financial support for students at all income levels," said MaryFrances McCourt, vice president for finance and treasurer. "Not only did we mobilize to address the unique financial pressures facing students as a result of the COVID-19 pandemic, but our new summer funding initiative will help lower- and middle-income students access formative career exploration opportunities, yielding tremendous impact for years to come."
The University's undergraduate financial aid program meets 100% of demonstrated need with grant funds and work-study, supporting its philosophy that a Penn education should be attainable for talented students from all financial backgrounds. Currently, 46% of Penn's undergraduate students receive grant-based financial aid packages, with an average of $55,861 in funding—more than the cost of tuition. Students whose families have incomes less than $65,500 (with typical assets) receive financial aid packages that cover tuition, fees, room, and board. These highly aided students are also eligible for a suite of additional financial benefits, including first-year laptop grants and access to summer internship and research opportunity funding.
The University's student resources extend well beyond financial aid. Financial Wellness @ Penn, a financial literacy program, aims to enhance students' financial well-being by providing personal finance education, tools, and resources. The program has been operating virtually this year with a mission to help students feel empowered to set financial goals, make informed financial decisions, and improve their financial behaviors.
Since Amy Gutmann became Penn President in 2004, Penn's undergraduate financial aid budget has nearly tripled. Penn launched its groundbreaking grant-based financial aid program in 2008, and the undergraduate aid budget has grown at an average annual rate of 7.4%—nearly twice the growth rate of total charges. Today, Penn is the largest U.S. university with need-blind admission and grant-based financial aid for undergraduates.
Penn's grant-based financial aid program is aligned with the inclusion goals outlined in the Penn Compact 2022 Presidential Initiatives, which include a comprehensive effort to raise additional funding for the endowment to support undergraduate financial aid, as well as graduate and professional student aid.
Additional information on undergraduate financial aid at Penn is available at www.srfs.upenn.edu.