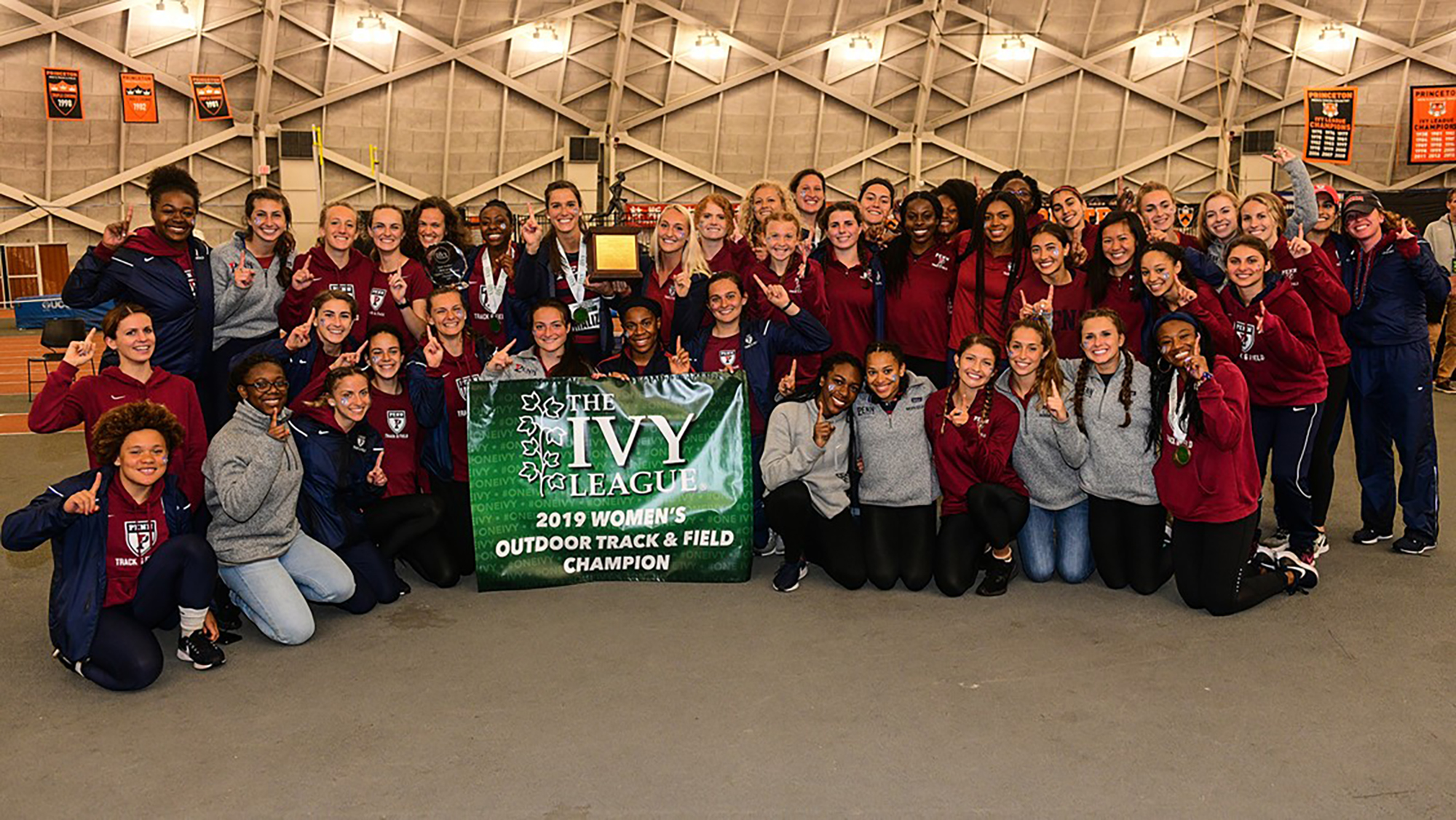 And still.
Running in the Sunday rain, the women's track and field team won their second straight Ivy Heptagonal Outdoor Track & Field Championship at Princeton's Weaver Stadium.
Penn was victorious in eight events. Junior middle-distance runner Nia Akins continued her dazzling season by winning the 800m title with a time of 2:04.86, the second-fastest in Ivy Heps history. She also helped anchor the winning 4x800 relay team, and was named the Most Outstanding Female Track Athlete.
For the first time since 1988, the Quakers won the 4x100. Senior Imani Solan, junior Elena Brown-Soler, freshman Mia Knight, and sophomore Camille Dickson finished with a time of 45.89.
The Quakers also won the 4x400. Brown-Soler, junior Cecil Ene, freshman Skyla Wilson, and sophomore Uchechi Nwogwugwu won with a time of 3:41.51. Nwogwugwu also won the 400 in 54.24. 
Joining Akins on the 4x800 team, which won with a time of 8:45.48, were freshman Ellen Byrnes, sophomore Melissa Tanaka, and freshman Caroline O'Sullivan.
Shining in field events were throwers Maura Kimmel and Rachel Lee Wilson, and high jumper Anna Peyton Malizia.
Kimmel won the title in the shot put with a throw of 15.69m. She is the first Quaker to win the Ivy Heps shot-put championship since 2004. Wilson triumphed in the hammer throw with a toss of 63.58m, and Malizia won the high jump for the second year in a row, clearing 1.79m. 
The women's track and field team has also won two consecutive Indoor Ivy Heps titles.