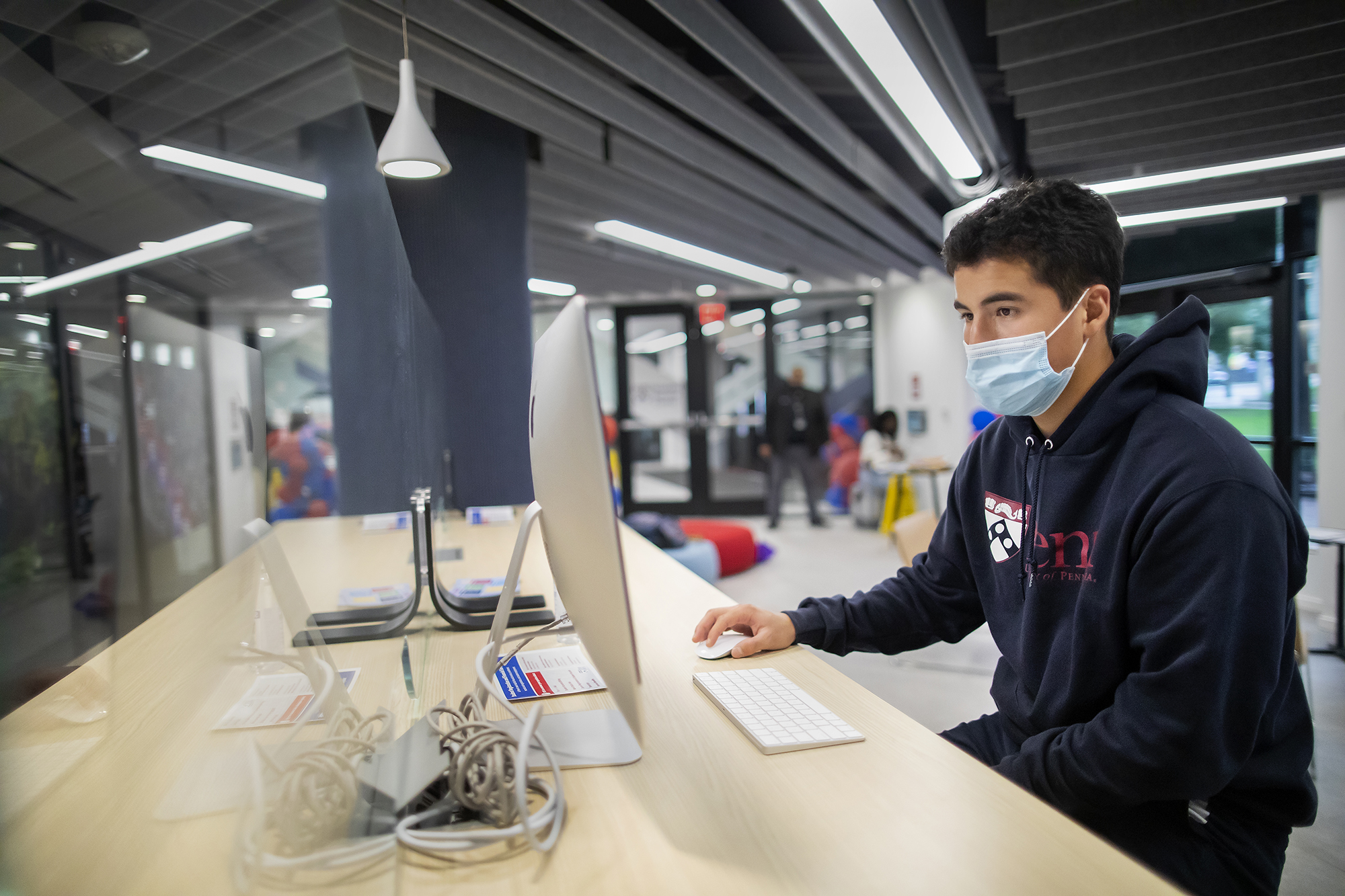 For more than 10 years, the Next Generation Student Systems (NGSS) team has been working on a comprehensive student information system, known as Pennant. The program, which began rolling out in 2015, will complete its final phase this spring in advance of the 2022-23 academic year. "It's going to dramatically improve the ability for students to access information about academic opportunities and aid them in planning their program of study," says Rob Nelson, executive director for academic technology and planning. "That includes providing information to the people who support student systems."
The mobile-friendly system "will look and feel more like what you would see on Amazon or any other highly trafficked website," says Nelson. Matt Sessa, executive director of Student Registration & Financial Services (SRFS) says "it also allows us to be very, very responsive to students and other feedback. We can make changes very quickly to improve." 
The suite of Pennant applications will replace a number of isolated legacy systems that are on mainframe technology, some of which are more than 40 years old, says Sessa. The Pennant system will integrate these into a single, integrated collection of applications with three components: Pennant Accounts, which has been active since 2015; Pennant Records, which debuted in September and primarily affected registrars and staff with scheduling responsibilities; and Pennant Aid, which is associated with financial aid and was released in late October. While financial aid packages remain the same, the tools used to access them will change, says Sessa. 
As part of the second release in March, the project will roll out additional phases of Pennant Records and Pennant Aid. This includes the new system students will use to register for classes in the coming summer and fall, Path@Penn. The former system, Penn InTouch, will remain active through the spring. The team will also introduce Advising@Penn, which will replace Advising InTouch, as the tool which academic advisors will use to help students in their Penn academic careers.
"It's going to give us greater efficiency across all aspects of what we do, from registrations to billing to packaging financial aid for students," says Sessa. Pennant will provide better access to the information that administrative staff needs, "as well modernizing our systems, getting us on a single database so we can be more efficient and spend less time chasing problems with redundant data," he says. 
The collaboration on this project spans a number of offices, including the Office of the Provost, SRFS, and Information Systems & Computing (ISC) providing technical expertise. In addition to Nelson and Sessa, the project leads include Jeanne Curtis from ISC and Dave Ishmael, who works in IT support for the Division of Finance, says Sessa. The four leads "collaborate on a regular basis to help drive the project forward, make decisions," he says. To ensure that the Pennant system will serve its constituents, the NGSS team also partners with an advisory board, which "represents schools, centers, and divisions that that are going to the users of the system," says Nelson.
Penn's academic diversity was central to the Pennant system's design, Nelson says. "Penn is a very complex place, and one of its hallmarks is integrating knowledge." Dual degrees and interdisciplinary coursework can be logistically complicated, he says, but "the new system is designed with that in mind, designed to lower the barriers for students who want to take advantage of opportunities outside of their program of study or want to combine programs of study," Nelson says.  
The NGSS team works with external consultants who provide expertise in systems projects and partners with industry-leading vendors, says Sessa. "It's their job to roll out advancements in the underlying technology itself," he says. "It's good for us as an institution, to make sure we're not getting behind the times.
"This is a big change," says Sessa. The NGSS team will host a Dec. 10 information event for staff, faculty, and students. The team trained more than 150 staff members last summer and will hold additional sessions in the spring.