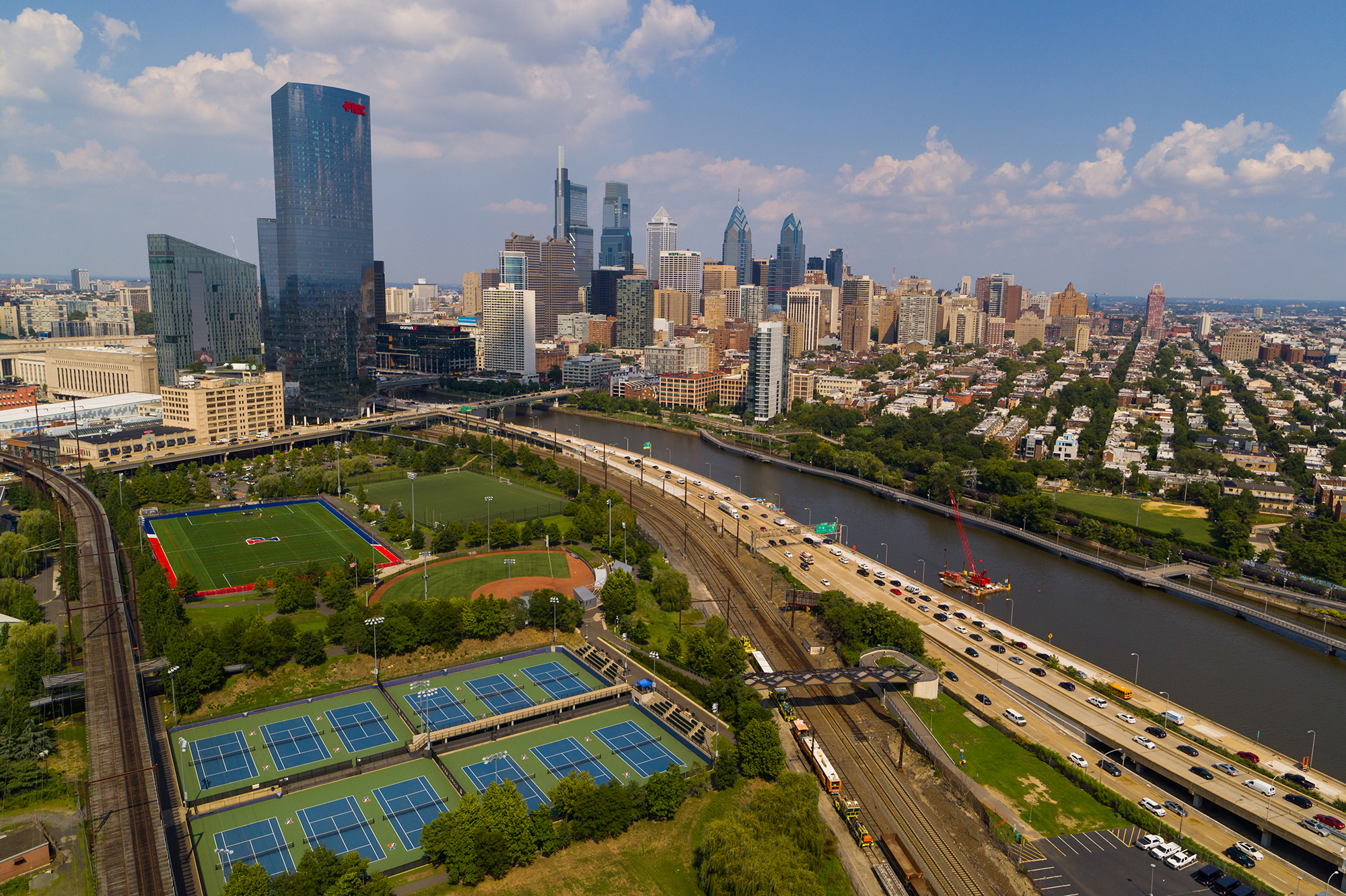 Each year, Bernard Wright looks forward to Penn's Supplier Diversity Forum and Expo. For one, he says, the event has offered a unique chance to showcase—to a variety of potential buyers—what sets his company BDJ Ventures, which makes promotional products, apart. 
"It's the ability to be in front of people, for people to feel my personality a bit more than through an email or phone call," explains Wright, a Wharton alumnus. "They can see the products and know that this is quality, and that they can trust me." 
This year's forum and expo, slated for the afternoon of Wednesday, July 28, has adapted for the first time due to COVID-19 to an all-virtual format, but still promises to be as dynamic as ever. "It is not to be missed," says Joann Mitchell, Penn's senior vice president for institutional affairs and chief diversity officer. 
Featured speakers will include Mitchell, as well as President Amy Gutmann, Senior Executive Vice President Craig Carnaroli, and Chief Procurement Officer Mark Mills. Headlining the forum are Wharton Dean Erika H. James and ActOne Founder and CEO Janice Bryant Howroyd, who will engage in a conversation on their research, work, and advocacy related to diversity, equity, and inclusion in the workplace. 
Wright says he always enjoys the exchanges that take place during the forums, but is especially interested this year in hearing from James and Howroyd, both inspirational leaders in his mind. "It's really going to be a highlight of the event for me," he says.
Folks interested in attending should register, and plan to tune in promptly at noon. The virtual expo, which begins at 1:30 p.m. and ends at 3:30 p.m., will feature dozens of diverse businesses presenting their goods and services in coordinated meeting and networking "rooms." Those expected to tune into the forum and expo include Penn buyers and business leaders; diverse suppliers from greater Philadelphia; local elected officials and civic leaders; and economic development professionals. Penn also has opened its virtual doors to other college and university leaders who are interested in expanding their supplier diversity.
"We realize that being virtual may not feel quite the same as an in-person event," says Mills, who helps bring the event to life each year. "But we do like the idea that it can be more accessible to people, including peer institutions that might not be local, and suppliers who haven't been able to join us in the past because they're a little bit farther away or a micro-business without the ability to leave and come to campus midday, for instance."
The first Supplier Diversity Forum and Expo at Penn was held in 2017, but Penn's economic inclusion initiative goes back decades, says Glenn Bryan, assistant vice president of community relations in the Office of Government and Community Affairs. 
"It is and has been a priority for us to try to help bring about opportunities for Black and brown businesses, women-owned businesses, small and medium businesses, and the many other types of diverse businesses that we engage with—which in turn is good business for Penn," says Bryan, who has worked at Penn for nearly 30 years, and is the long-standing chair of Penn's Economic Inclusion Program. "It diversifies our pool of supply and it strengthens our community and city. It's also very important for us to lead by example in our work to grow business opportunities here at Penn."
Marie Witt, vice president of Penn's Business Services Division since 2006, is proud to see how far the forum and expo has come in the last five years. What began as an intentional way to better connect the city's diverse suppliers with the 1,000-plus buyers at Penn—"to get them in front of the decision makers," she says—has evolved into an opportunity to also bring as many different voices to the table as possible and encourage important dialogues. 
"Bringing diverse voices to any conversation always makes things better," Witt says, "whether it's an academic pursuit or advancing our business practices."
The forum and expo allow diverse businesses to network with each other, too, adds Mitchell. It also provides an opportunity for the University to learn from suppliers' experiences and strengthen its engagement with diverse businesses.
"This event seeks to be a win-win for Penn and diverse suppliers in the region," Mitchell says. "I hope it will be both inspiring and illuminating, and that, ultimately, it will result in new or renewed partnerships between vendors and members of the University community."
For more information on this year's Supplier Diversity Forum and Expo, visit Penn's Procurement Services' website.