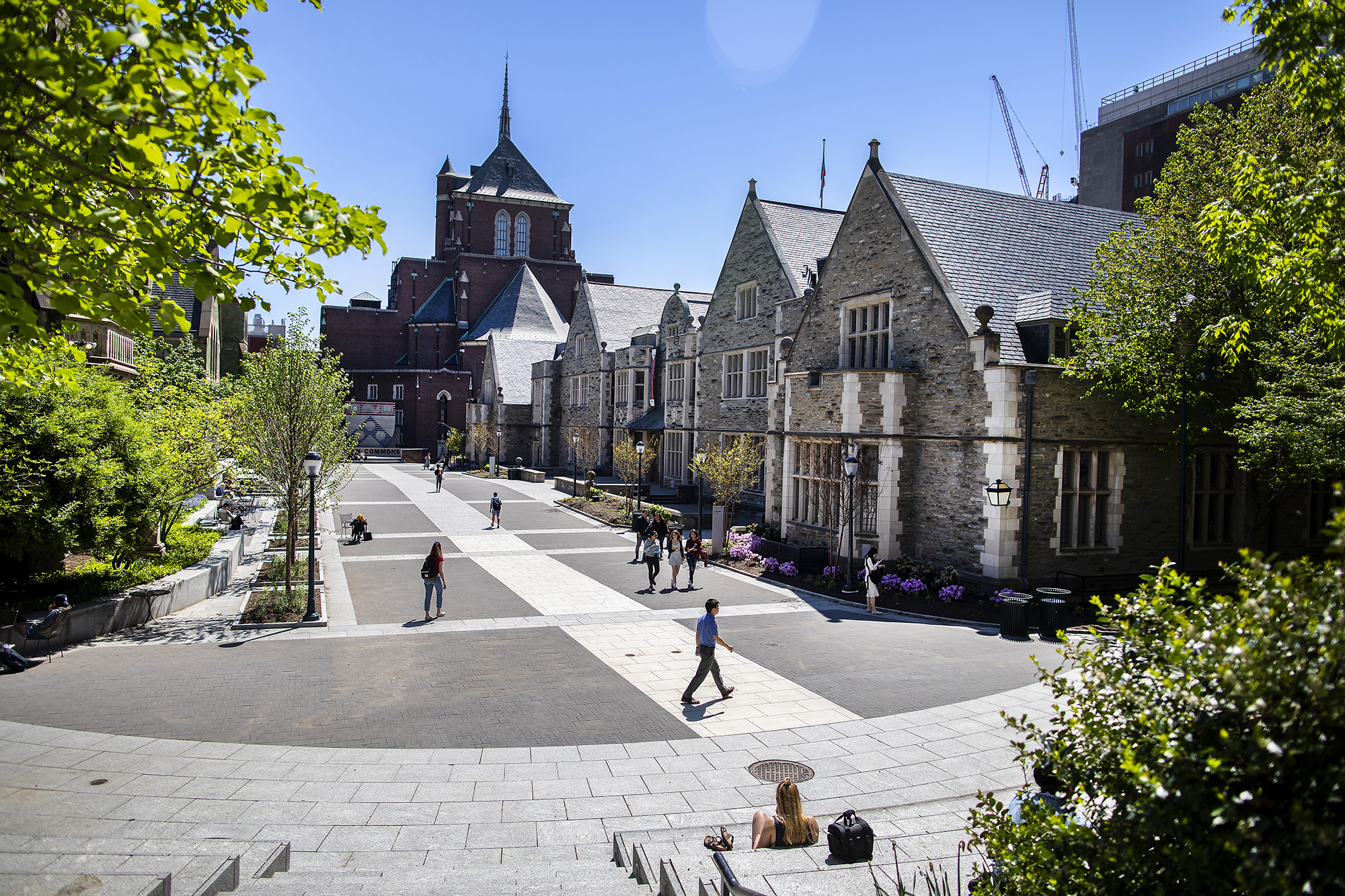 For the first time since the pandemic, the Models of Excellence ceremony is returning to Irvine Auditorium. After a three-year hiatus, the celebration will be held on April 26.
"I'm looking forward to this year's Models of Excellence ceremony," says Jack Heuer, senior vice president, Division of Human Resources. "It's the first time we will be celebrating the Models of Excellence honorees in person since our 20th anniversary program in 2019. Also, President Magill will make her debut as a Models of Excellence awards presenter. I appreciate her participation in this celebration of Penn's outstanding staff."
At the April ceremony, Heuer and Penn President Liz Magill will share the stage with Interim Provost Beth Winkelstein, Senior Executive Vice President Craig Carnaroli, and musical guests the Penny Loafers.
Since 1999, Penn's Models of Excellence program, organized by the Division of Human Resources, has honored hundreds of extraordinary staff members who exhibit a deep commitment to the University and its mission.
In October 2022, Penn coworkers and colleagues nominated more than 200 staff members for the awards. From this pool, four teams and 11 individuals from schools and centers across the University were selected to receive the 2023 Models of Excellence honors.
The awards are given in three categories: Models of Excellence, Pillars of Excellence, and Model Supervisor.
"The Models of Excellence award categories recognize and bring to light staff who are supervisors, individual contributors, and key members of collaborative teams," says Karen Kille, manager, Quality of Work-Life Programs, Division of Human Resources.
Since 1999, the Models of Excellence Award has recognized staff member accomplishments that reflect initiative, leadership, increased efficiency, and a deep commitment to service.
The Model Supervisor Award, launched in 2007, has honored supervisors who are successful and constructive contributors to Penn's success.
Pillars of Excellence Award was introduced in 2014. This award recognizes the important support that the University's weekly paid staff members provide to promote Penn's success.
Each award-winner and winning team member will receive $500 and a symbolic award. Staff members who have earned Honorable Mentions will receive $250 and a symbolic award. You can download a full list of honorees with brief descriptions of their accomplishments.
The Penn community is invited to learn more about the 2023 honorees at the April 26 award ceremony, which starts at 4 p.m. and concludes with a reception at 5 p.m. Online registration is encouraged.
"The Penn spirit and cheer that the audience brings to the annual award ceremony to celebrate our honorees is unmatched," says Kille. "Seeing our coworkers in the spotlight and hearing their stories of making everyday contributions, championing change, prioritizing belonging, and leading teams is so meaningful to honorees, presenters, and guests alike."
Penn's premiere staff recognition program will accept nominations for next year's awards this fall. Visit www.hr.upenn.edu/models for details.