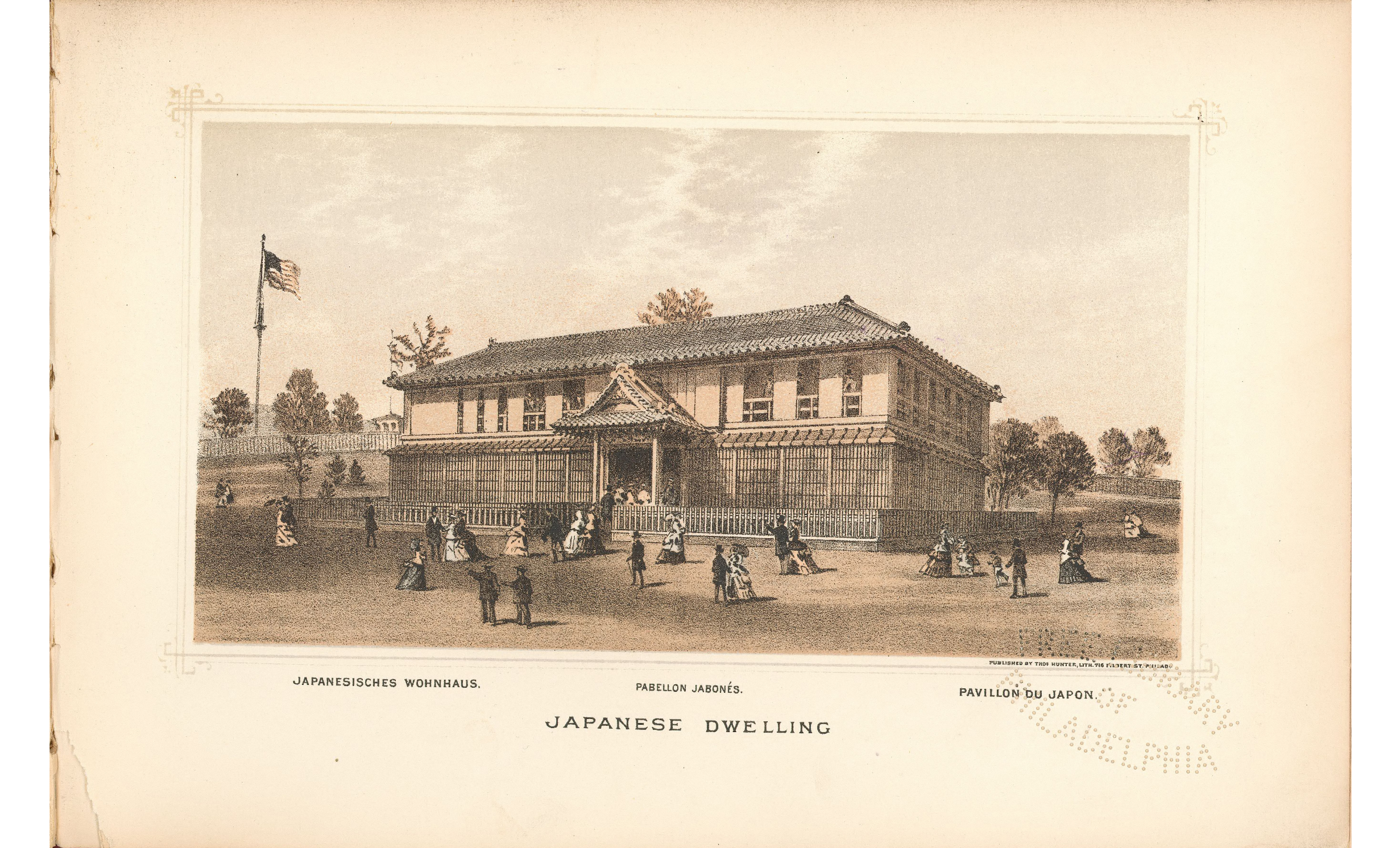 In a first-of-its-kind academic exchange that kicks off on Thursday, Sept. 20, Penn will host scholars from the Philadelphia Museum of Art, the Japan America Society of Greater Philadelphia, and the Meiji Jingu Intercultural Research Institute to celebrate not only the 150th anniversary of Japan's Meiji Restoration, but the surprising links between Philadelphia and Japan during a political period that set the island nation on a fast track to modernization.
At the heart of those connections, says Fred Dickinson, a professor of Japanese history and deputy director of the Penn Forum on Japan, is a global story. 
"The significance here is not simply related to Japan; it's actually, in large part, related to the great event that happened in 2015: the designation of Philadelphia as America's first UNESCO World Heritage City," Dickinson says. "Philadelphia is only a World Heritage City to the extent that it has any kind of relevance to the world, and the story we're talking about is a story about how, in the latter half of the 19th century, Philadelphia is a magnet for these movers and shakers coming from Japan, inspired by their time in Philadelphia, and helping create a modern world." 
The symposium is a three-day presentation of six panels—all free and open to the public with a RSVP—and four exhibits that unfurl the interactions between Japan and Philadelphia in the decades after the Meiji Restoration of 1868. That revolution, notably, ended the nearly three-century reign of the feudal shogunate—and returned the emperor to power, symbolically opening relations to the Western world 14 years after Commodore Matthew Perry's final expedition to Japan. The Japanese appetite for knowledge from the West then accelerated, with the U.S. also taking an interest in Japanese culture.
Philadelphia-linked figures whose lives are explored in the symposium include Bryn Mawr College graduate Tsuda Umeko, a pioneer in women's education in Japan, and Quaker and writer Nitobe Inazo, who would later author "Bushido: The Soul of Japan," about samurai values. 
 
"If you start looking, there is a very long, rich history, because Philadelphia in the latter half of the 19th century happened to be a political and economic hub of the U.S.," Dickinson says, explaining that the Japanese populace was curious about Philadelphia's culture and educational institutions. "There are all kinds of Japanese people who found themselves here at Penn, and in Philadelphia in general."
Planning for the symposium began in 2015, when, after touring the University and others around the country, leadership of the Meiji Jingu Intercultural Research Institute—formed in Japan in 2008 to explore Meiji history—proposed partnering for an event at Penn. Dickinson ran with the idea, and took the opportunity to enlist Philadelphia-area partners for a complete picture of the city's connections to Meiji-era Japan.
Most emblematic of these Japan-Philadelphia cultural exchanges, and discussed during the Friday-morning symposium panel at the Kislak Center for Special Collections, Rare Books and Manuscripts, is the Centennial Exhibition of 1876 in Philadelphia's Fairmount Park. That World's Fair featured many ceramics, bronzes, artworks, and archaeological artifacts from Japan. For the symposium, original Centennial images will be on display for a pop-up exhibit at the Lea Library. Archaeological artifacts from the Japanese pavilion at the 1893 World's Columbian Exposition in Chicago will be on view in another pop-up exhibit at the Penn Museum. The Kroiz Gallery will highlight Japanese architectural gems in a "Critical Abstractions: Modern Architecture in Japan, 1868-2018" exhibit, on display through Sept. 24. 
The Philadelphia Museum of Art (PMA), too, will host an exhibit in tandem with the symposium.
The PMA's "Philadelphia Collects Meiji" looks at the collections of four 19th-century American aficionados of art: Hector Tyndale, Ernest Fenollosa, Mary Harris Morris, and Samuel S. White, all of whom either visited Japan for business or scholarship, or took special interest in Japanese art after witnessing the Centennial. Their collections include ceramics, paintings, scrolls, and pottery. 
"[What surprised me during my research] was the variety of collectors," says Felice Fischer, curator of Japanese art at the Philadelphia Museum of Art, who did a deep dive in the museum's immense Japanese art collection for the exhibit. "Mary Morris, you don't think of a Quaker lady as collecting Japanese paintings.
"This was like going into grandma's attic, opening your eyes to what's here in Philadelphia from the early days of Japanese interchange," she adds.
What's significant about these 19th-century collectors, she notes, is their genuine openness to Japanese culture as it was just emerging in public consciousness.
"These collectors weren't just doing it out of curiosity, but because they thought the art was worthwhile—having in their own homes, collecting for themselves," she says. "I think it opened a whole new era, at least in the United States. France has traditionally been [known for interest in Japanese art], and had early aesthetic ties to Japan, and we don't realize Philadelphia did as well."
Panel topics at the symposium will touch on not just art and artifacts, but also architecture, the stories of women in Japan and Philadelphia, and diplomatic ties across the Pacific. Between panels, participants will have a chance to see the exhibits connected to the symposium program, as well as conclude the event with court music and kendo—conducted by two seventh-dan black belts from Japan—at Shofuso Japanese House & Garden in Fairmount Park. (Shuttle service will be provided.) 
It all, again, adds up to a global story. 
"We're familiar with the story of how Meiji Japan, the new modern Japan, is impacted by the Western world," Dickinson says. "But for our purposes, it's more interesting to see the degree to which Philadelphia and the U.S. very much owes 19th-century Japan—and other countries, obviously—for what we are today as Philadelphians and Americans."