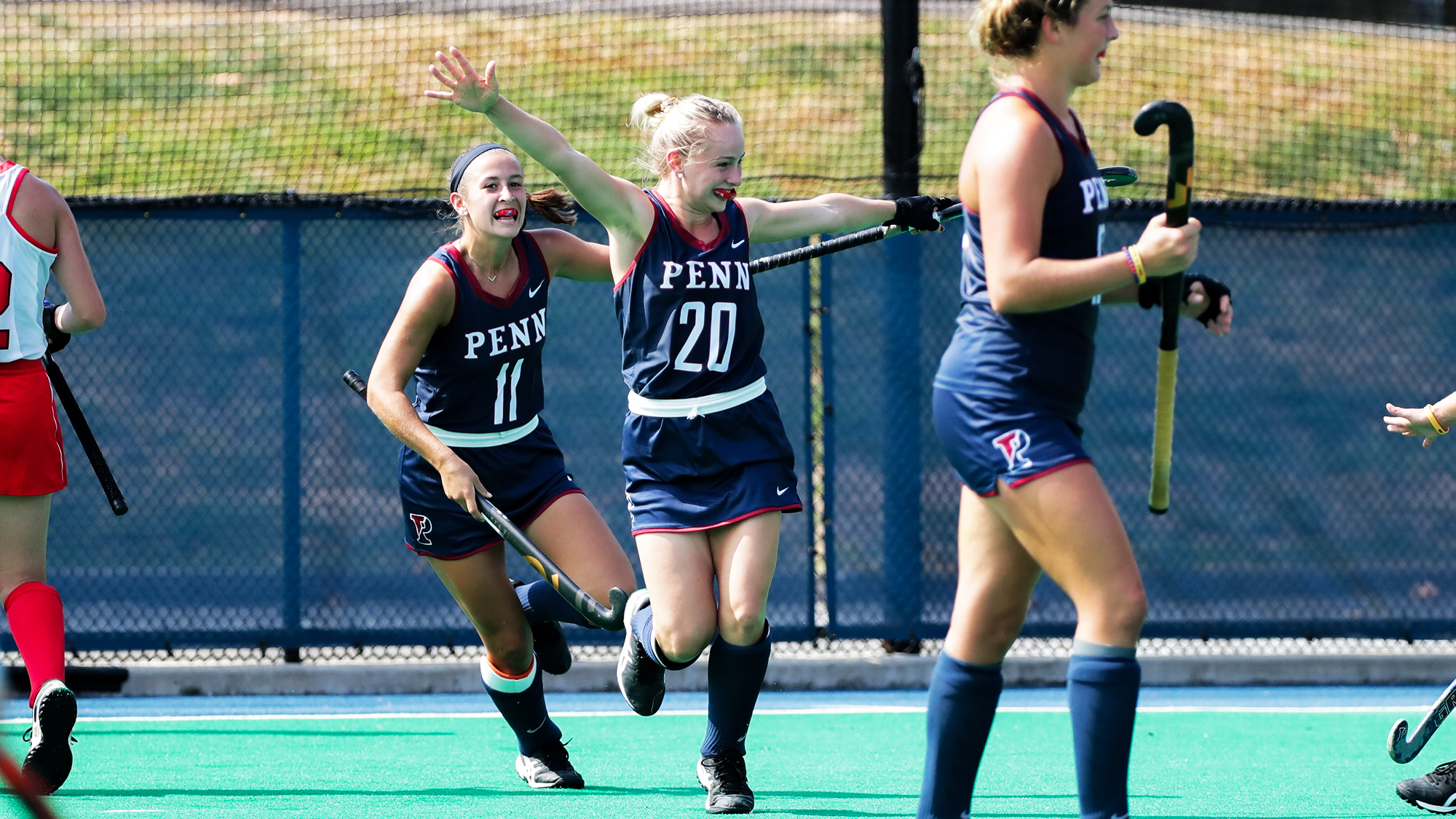 Both of the field hockey team's weekend wins came in overtime, and sophomore forward Maddy Fagan was a major contributor. Ivy League eyes were watching and have selected her Offensive Player of the Week.
In Penn's 4-3 defeat of Dartmouth on Saturday at Ellen Vagelos Field, Fagan had a hand in three of the Quakers' four goals. She assisted on freshman midfielder Meghan Ward's goal in the second quarter, which tied the game up at 1-1.
At the start of the second half, Fagan scored a go-ahead goal, on an assist from junior midfielder Erin Kelly, which gave the Quakers a 2-1 advantage.
Minutes into the fourth quarter, she scored a game-tying goal, on another assist from Kelly, which made it a 3-3 contest.
Fagan finished the day with five shots, five shots on goal, two goals, and one assist for a career-high five points.
Battling Drexel at the Dragons' Buckley Field on Sunday, Fagan assisted on Erin Quinn's game-tying goal in the third quarter. The Red & Blue went on to beat Drexel 2-1. Fagan had one shot, one shot on goal, and one assist. 
A native of Charlottesville, Virginia, Fagan is currently tied for the team lead in goals (five) and is the Quakers' leading point scorer (13).
After an 0-5 start to the season, which saw the Quakers play a brutal schedule against three of the top 15 teams in the country, the Red & Blue have won five of six and stand at 5-6. 
On Friday, Oct. 18, Penn takes on Columbia in New York City.