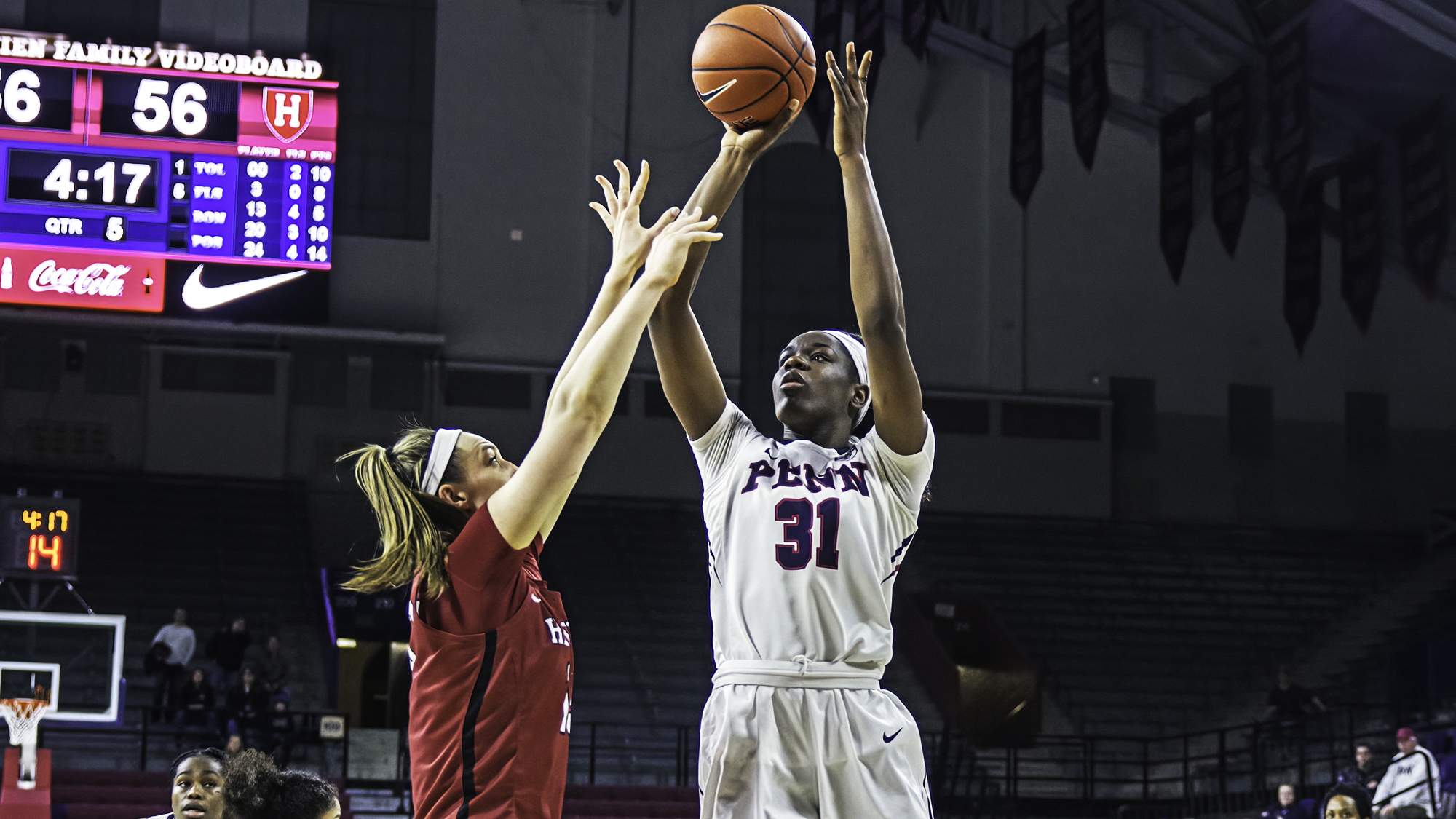 Sophomore Eleah Parker showed why she's sensational over the weekend by putting up big numbers in the women's basketball team's final two regular season games, achievements that have reaped Ivy League Co-Player of the Week recognition.
In Friday's 65-56 win over Yale in Connecticut, Parker poured in a career-high 29 points, grabbed 16 rebounds, and blocked four shots in 36 minutes.
She shot 10-22 from the field and was 9-15 from the free throw line.
Parker had 26 points, eight rebounds, and three blocks in Penn's 75-53 defeat of Brown on Saturday in Rhode Island, a victory that earned the Quakers their fourth Ivy League title in six seasons.
On the court for 32 minutes, she was 12-20 from the floor and 2-4 from the foul line.
In the two games, Parker averaged a Joel Embiid-like 27.5 points, 12.0 rebounds, 3.5 blocks, and one assist.
Her 15.6 points per game are fifth in the conference, her 8.9 rebounds per contest are first, her .507 field goal percentage is first, and her 3.3 blocks per game are first in the Ivy League and second in the nation.
The No. 2-seeded Quakers (22-5) take on No. 3-seeded Harvard on Saturday at Yale at 8:30 p.m. in the semifinal game of the Ivy League Tournament. The two teams split the regular season contests: Harvard won an 80-72 double-overtime game in Massachusetts on Feb. 16; the Red & Blue got their revenge in a 75-70 overtime victory at the Palestra on March 1.