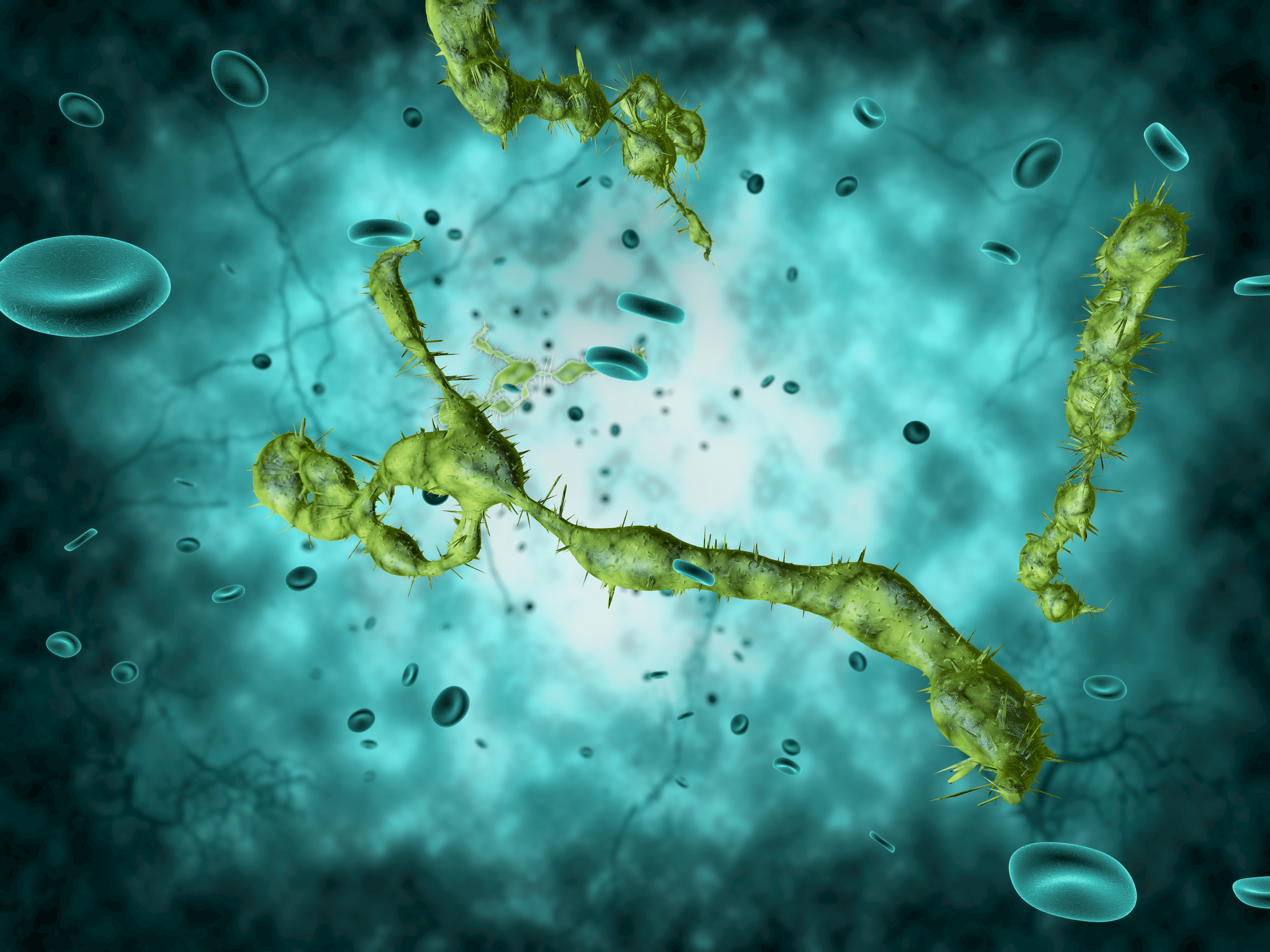 Protein fragments, called amyloid fibrils, in human semen significantly increase Ebola virus infection and protect the virus against harsh environmental conditions such as heat and dehydration. Researchers from the Perelman School of Medicine report these findings in a study published this week in the Proceedings of the National Academy of Sciences.
Although Ebola is transmitted primarily through direct contact with blood and other bodily fluids from infected people, follow-up studies from the 2014 epidemic found that men can harbor the virus in their semen for at least 2.5 years, with the potential to transmit the virus sexually during that time. The Penn team surmises that targeting amyloids in semen could prevent a sexually transmitted spread of the Ebola virus.
"Sexual transmission of the Ebola virus poses a significant public health concern, especially in light of the ongoing Ebola outbreak in the Democratic Republic of the Congo," says senior author Paul Bates, a professor of Microbiology.
Sexual transmission has also been linked to a resurgence of Ebola in Guinea, which had previously been declared Ebola-free during the West Africa Ebola outbreak. However, the role of host factors involved in sexual transmission has remained poorly understood. Strategies for countering amyloids, such as creating small molecules that disrupt its structure, have been developed to slow or halt HIV transmission. The researchers suggest that this approach could be tested for its ability to reduce infection in models of Ebola sexual transmission.
Read more at Penn Medicine News.