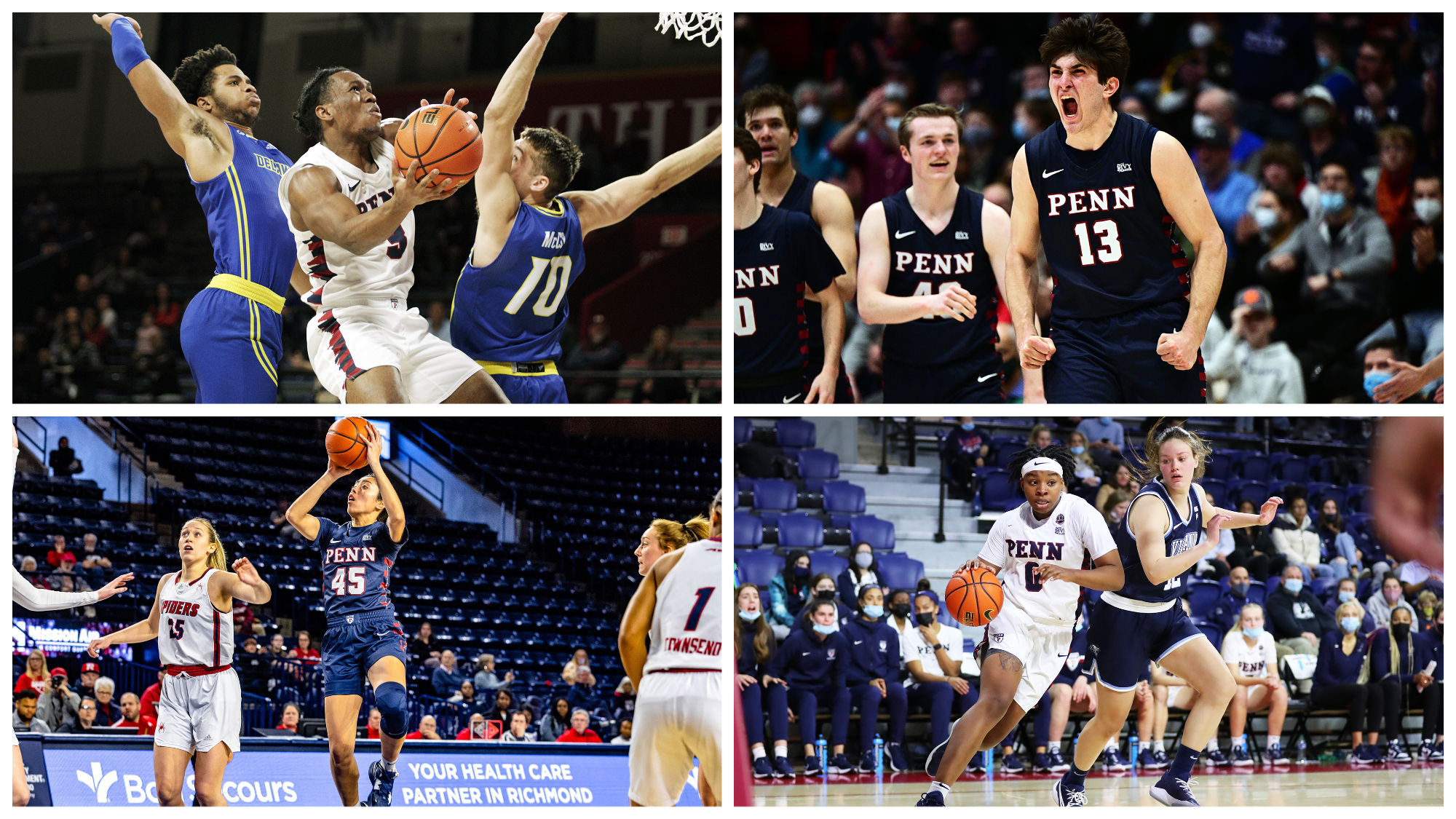 Jordan Dingle and Nick Spinoso of the men's basketball team and Kayla Padilla and Jordan Obi of the women's basketball team have been honored by the Big 5 for the stellar play this past season.
Dingle has been named Big 5 Player of the Year. The third-year guard averaged 23.4 points per game, tops in the Ivy League and second in the country. The Valley Stream, New York, native played 33.5 minutes per contest and shot .464 from the field, .356 from three-point range, and .856 from the foul line. Dingle is also a First-Team All-Big 5 honoree.
Spinoso has been named co-Most Improved Player, sharing the award with Cameron Brown of Saint Joseph's. The second-year forward from Port Washington, New York, averaged 8.8 points, 5.6 rebounds, and 3.1 assists per game, bettering his first-year averages of 3.5 points, 2.4 rebounds, and 0.9 assists per contest.
The Quakers finished the season 17-13 and lost to Princeton in the semifinals of the Ivy League Tournament.
Padilla has earned First-Team All-Big 5 honors. The fourth-year guard from Torrance, California, played 35.9 minutes per contest and averaged 17.7 points, 4.7 rebounds, and 3.5 assists per game. She was the second-leading scoring in the Ivy League and broke the school record for three-point field goals in a season (81) and career (210).
Obi, a third-year forward, has picked up Second-Team All-Big 5 recognition. The Cupertino, California, native averaged 12.6 points, 7.6 rebounds, and 2.0 assists per game, and played 32.1 minutes per outing. She was the team's top rebounder and second-leading scorer.
Penn concluded its 2022-23 campaign with a 17-12 record and lost to Princeton in the semifinals of the Ivy League Tournament.
The Big 5 awards ceremony will be held on Monday, April 10, at 7 p.m. at the Palestra. Doors open at 6 p.m. Tickets can be purchased ahead of time.