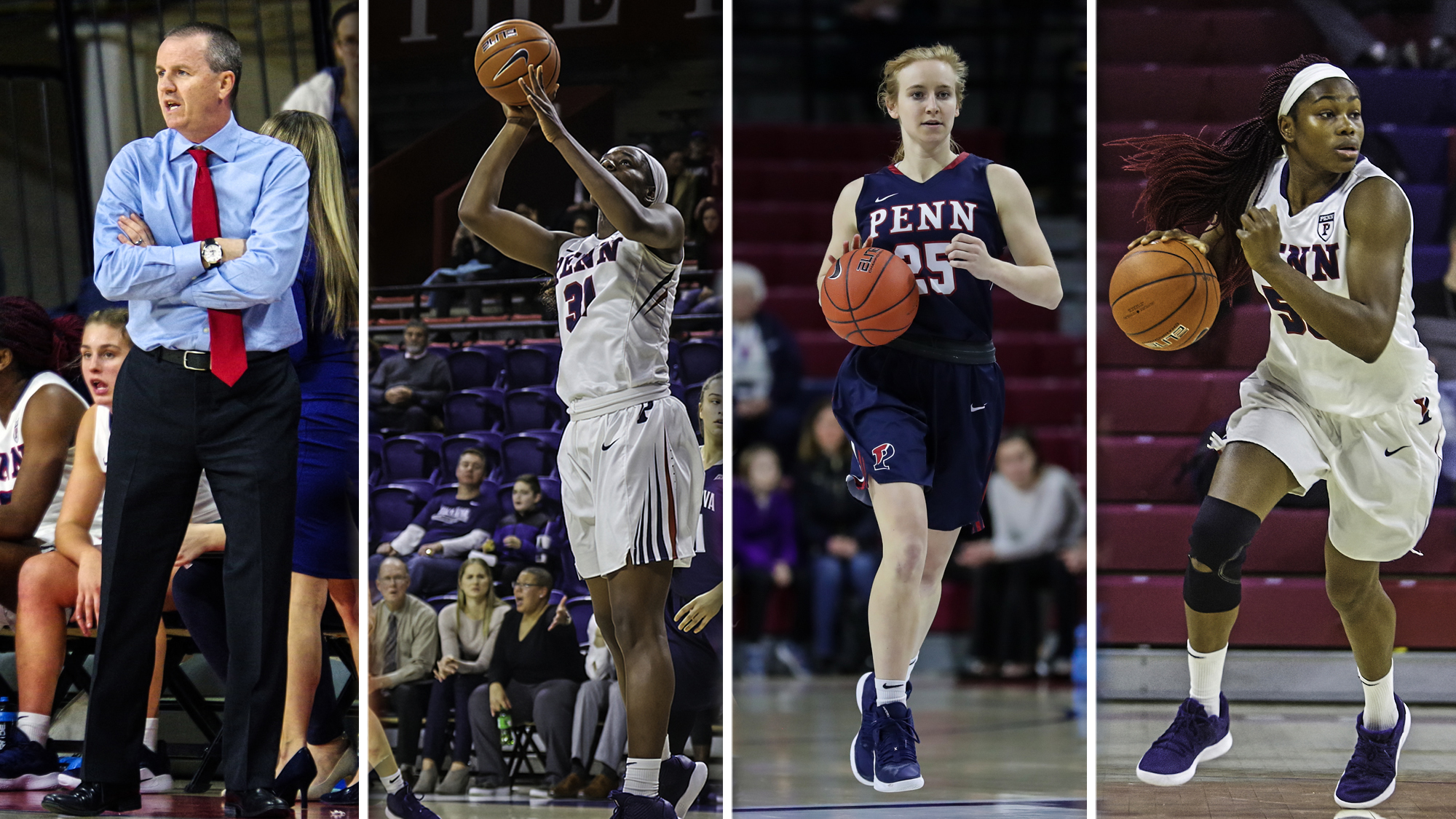 Four members of the 24-7 women's basketball team, regular season co-champions of the Ivy League, have been honored by the Big 5 for their sensational 2018-19 seasons.
Eleah Parker has been named Big 5 Player of the Year and First-Team All-Big 5. The sophomore center averaged 15.1 points, 9.0 rebounds, and 3.2 blocks per game—all team highs. She recorded 11 double-doubles on the season and her 99 blocks tied the single-season school record. Her 3.19 blocks per game ranked third in the nation. She was also selected Ivy League Defensive Player of the Year.
Senior forward Princess Aghayere has been chosen as the Big 5's Most Improved Player and Second-Team All-Big 5. In her first year as a starter, Aghayere ranked second on the team in scoring and rebounding, averaging 12.0 points and 6.9 boards per game. Both numbers were upgrades from her junior year, when she averaged 4.3 points and 4.1 rebounds per contest.
A Second-Team All-Big 5 honoree, senior guard Ashley Russell was third on the team in scoring (11.0 points per game), third in rebounding (6.3 per game), and first in assists (4.3 per game). Her 132 assists this season are the third-highest in Penn women's basketball history. She also led the team with 57 steals, and her 2.4 assist-to-turnover ratio was tops in the Ivy League.
For the fourth time, Head Coach Mike McLaughlin has been selected Big 5 Coach of the Year. The 2018-19 Quakers tied a school record with 24 wins, won their fourth conference championship in the last sixth seasons, made it to their third straight Ivy League Championship Game, and advanced to postseason play for the seventh consecutive year. His Quakers teams have won 20 games in each of the past six seasons. McLaughlin was also named Ivy League Coach of the Year.
Honorees will be recognized at the annual Philadelphia Big 5 Awards Banquet and Hall of Fame Induction Ceremony on Monday, April 15, at the Palestra.