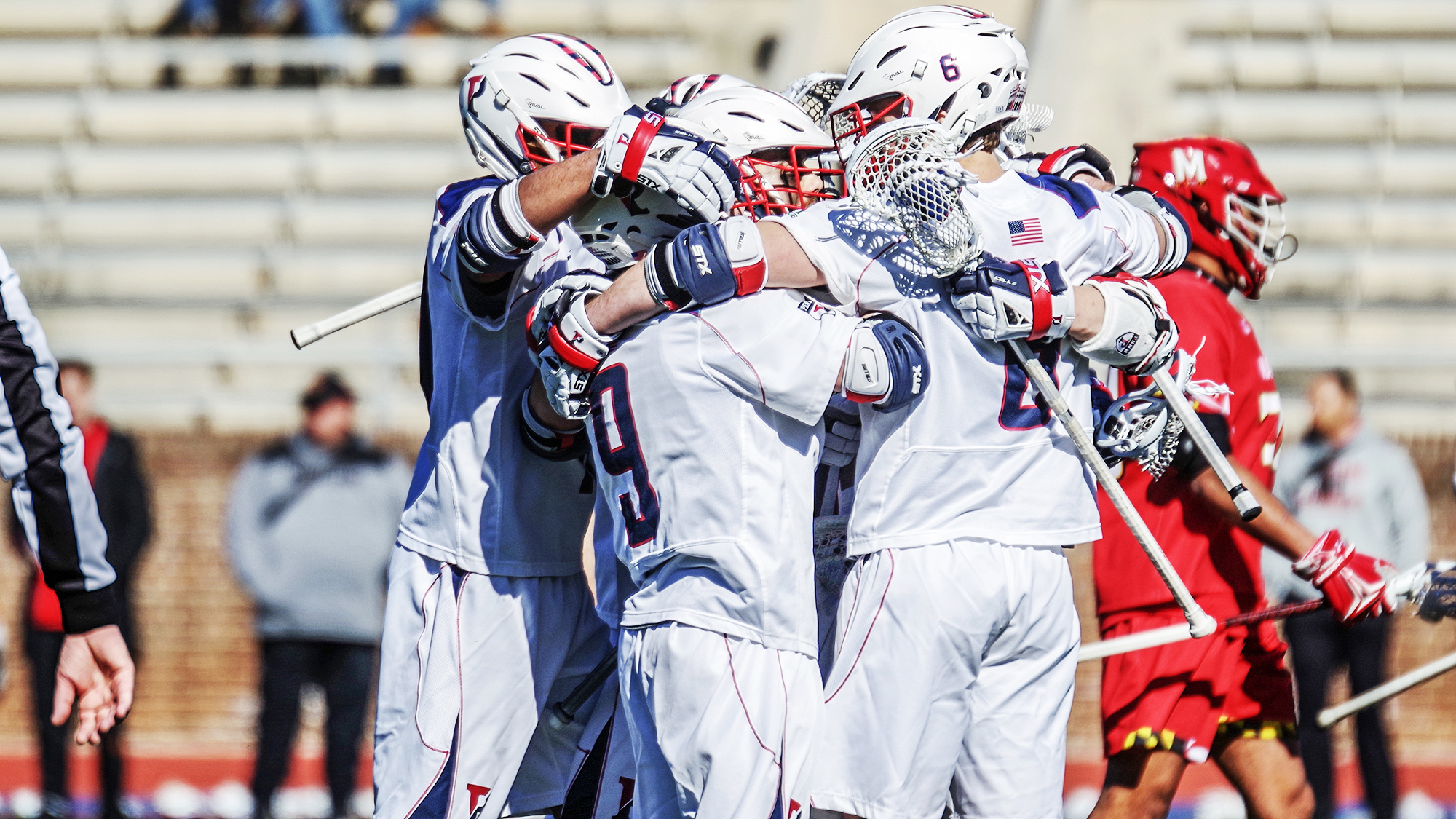 Penn's 9-3 men's lacrosse team, winners of nine straight games and the undisputed champions of the Ivy League, is ranked No. 3 in the country by three leading college lacrosse polls—the team's highest ranking since 1984.
The final USILA Coaches Poll of the regular season ranked the Red & Blue third, as did the Inside Lacrosse Media Poll and the Nike/U.S. Lacrosse Top-20.
After starting off the season with three straight losses to No. 3 Maryland, No. 5 Duke, and No. 5 Penn State, the Quakers have been on a roll, downing the likes of No. 11 Villanova, No. 8 Cornell, and No. 2 Yale. On April 13, Penn won its first Ivy League title since 1988 by defeating Harvard 26-13, and they finished the season with a perfect 6-0 conference record. Their nine-game winning streak is tied for the second-longest in school history.
Junior attacker Adam Goldner and freshman midfielder Sam Handley are tied for the team lead with 53 points apiece. Goldner has 46 goals and seven assists; Handley has 31 goals and 22 assists.
Senior attacker Simon Mathias has scored a goal in 32 straight games, the longest streak in the country, and has scored a point in 55 straight games, the second-longest streak in the nation. He currently ranks fourth in Penn history in goals (108) and assists (176).
Headed into the opening round of the Ivy League Tournament this weekend, the top-seeded Quakers gear up for Brown on Friday, May 3, at Robert Kraft Stadium at Columbia University.