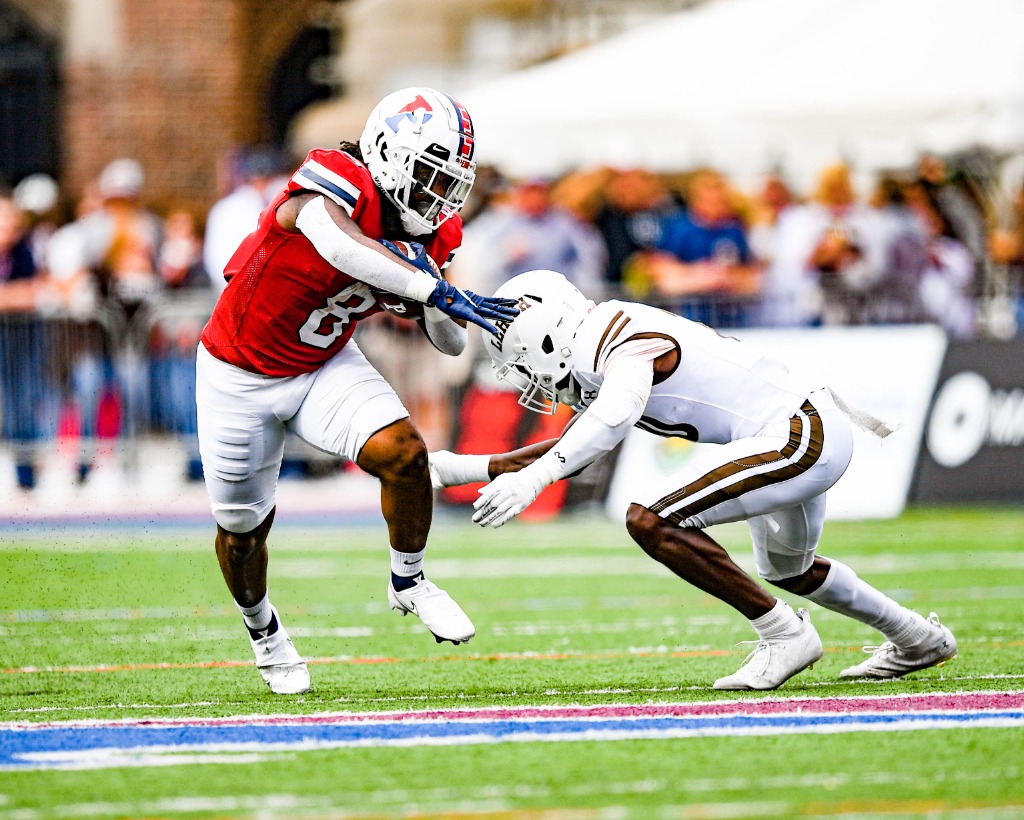 The football team outrushed Lehigh 328 yards to -3 yards on Saturday in their 20-0 win at Franklin Field, Penn's first shutout in 12 years.
Senior running back Isaiah Malcome had a career-high 201-yard rushing day and senior running back Trey Flowers ran for 115 yards, his first 100-yard game as a Quaker. They are the first Penn duo to rush for 100-plus yards in a game since Abe Willows and Tre Solomon in 2017.
It was a quiet first half for both teams, with no points and nine combined punts. Senior kicker Daniel Karrash attempted a 32-yard field goal with 40 seconds left in the second quarter, but it hit the right upright.
The Red & Blue scored their first points of the game with around six minutes left in the third quarter on a 39-yard field goal by Karrash. He nailed another from 40 yards early in the fourth quarter to give Penn a 6-0 lead.
With 7:16 left in the fourth quarter, the Quakers got the ball at their own 23-yard line. Flowers rushed for seven yards on 1st and 10, and on 2nd and 3, Malcome broke for a 54-yard run down to the Lehigh 16-yard line. Four plays later, Flowers darted into the endzone for a six-yard score. Karrash's extra point put the Red & Blue ahead 13-0.
On Lehigh's next possession, on 4th and 6 from their own 42, senior defensive back Mohamme Diakite intercepted the ball to put Penn in business in prime field position. The Quakers gave the ball to Malcome on the next three plays; the third time, he charmed for a 40-yard touchdown run.
Malcome finished with 21 rushes for 201 yards and a touchdown. He also had five receptions for 26 yards. Flowers ran 22 times for 115 yards and a touchdown. Diakite had four tackles (three solo), one sack, and one interception.
Penn is 2-2 headed into Saturday's clash with Columbia in New York.