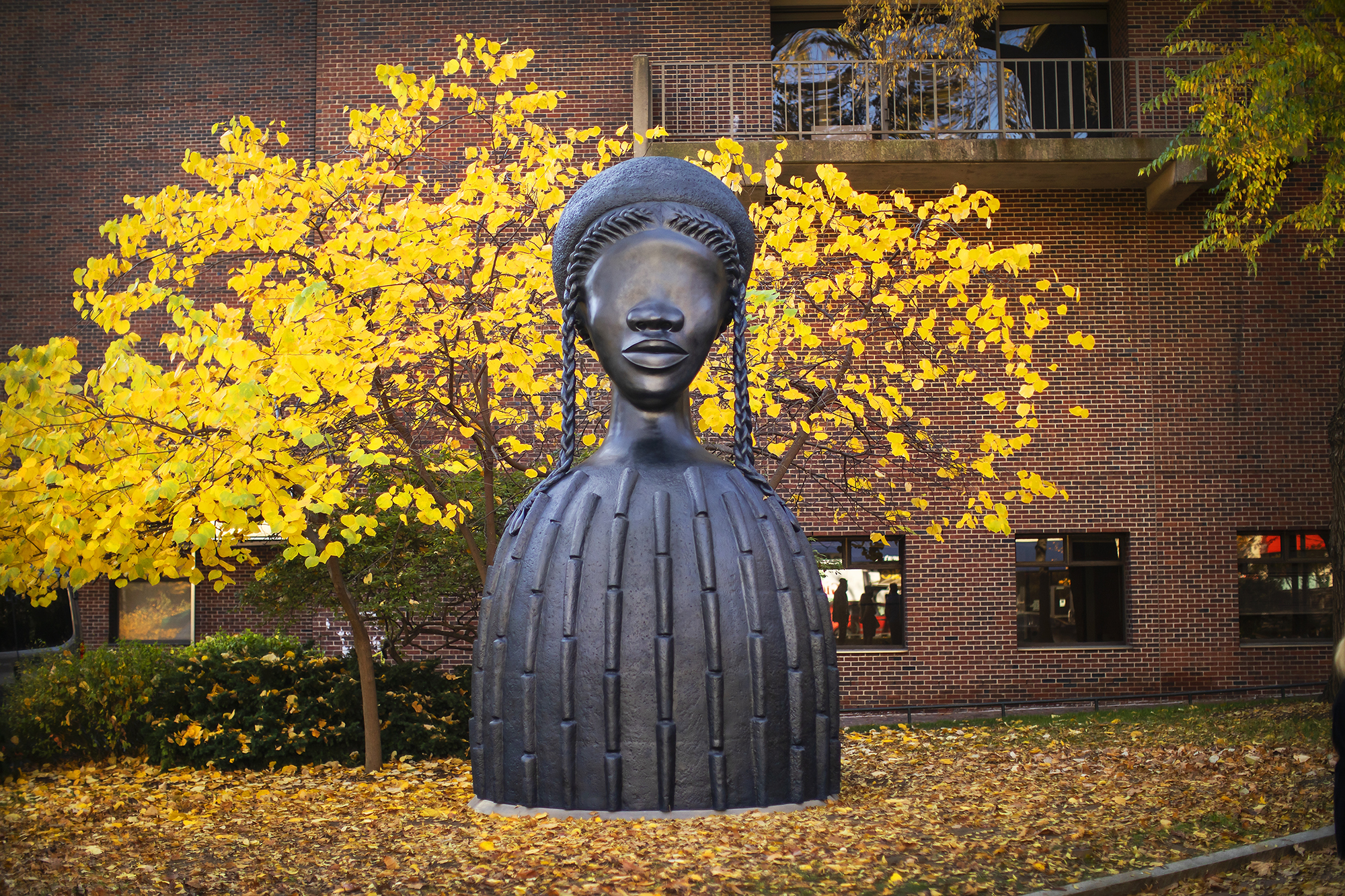 When it comes to displaying art on campus, as well as the decisions to name places, programs, and endowed funds, Penn has had well-established procedures, which also have applied to the removal or renaming of certain historic iconography. Charged with improving these policies, and establishing new ones, was the Campus Iconography Group (CIG).
Formed this past summer by President Amy Gutmann, Provost Wendell Pritchett, and Executive Vice President Craig Carnaroli, the group's goal was to provide advice on steps to take to ensure the placement and presence of statues and other prominent iconography on campus better reflect the University's "achievements and aspirations to increase the diversity of the Penn community."  
The CIG, co-led by Joann Mitchell, Penn's senior vice president for Institutional Affairs and chief diversity officer, and Frederick "Fritz" Steiner, dean and Paley Professor at the Stuart Weitzman School of Design, this week published its report. Chock-full of initial recommendations, two action-guiding frameworks will serve as a new basis for removing, replacing, or renaming iconography—the visual images which surround us—as well as for adding iconography. Also to be developed is a central website or other accessible repository that will provide these details in full to anyone who wishes to view them, suggest improvements or updates, or get involved in other ways.
In addition, the interdisciplinary Group suggested further recommendations for strengthening the University's commitment to inclusion, including enhancing diversity within the Design Review and Art Committees and creatively incorporating acknowledgment of the deep ties between Penn's campus lands and the Lenapehoking People. The full report is available in Almanac.
Mitchell and Steiner joined together on Zoom for a Q&A with Penn Today just as the report was being finalized. We discussed the CIG's report and some of its findings, why this work has been so rewarding, and their hopes for the University and its iconography in the future.