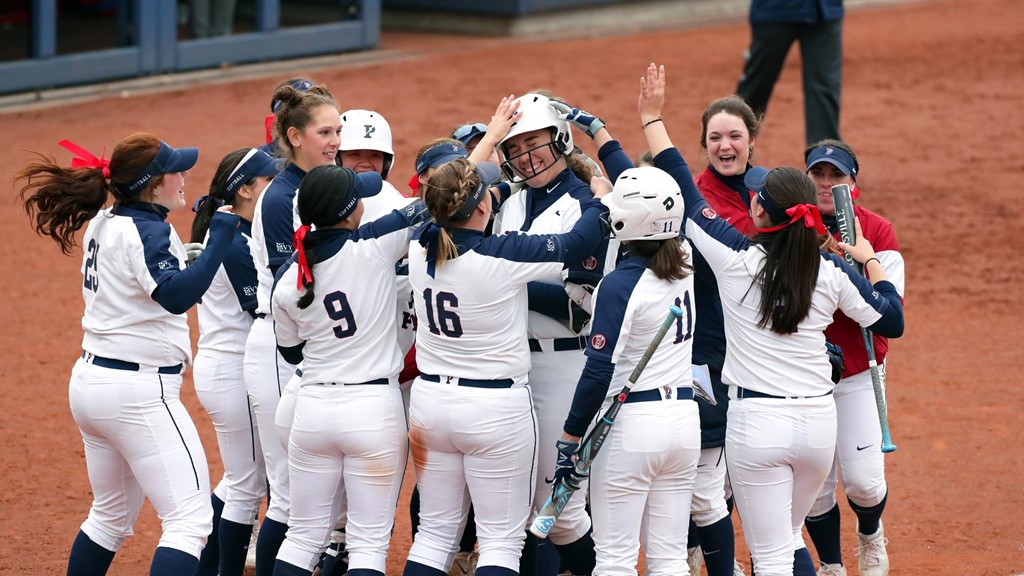 After more than a year without Ivy League sports, Penn Athletics has announced that spring sports teams are allowed to begin competing against local opponents as of Saturday, March 27. Penn and the Philadelphia Department of Public Health have given the go-ahead to move into Ivy Phase Four, which permits local competition.
"We are thrilled that we have advanced through the Ivy phases and that competition for our spring teams has been approved," says M. Grace Calhoun, the T. Gibbs, Jr. W'69 Director of Athletics and Recreation. "It is a testament to the adherence by our student-athletes and coaches to the masking and distancing policies set forth in the Campus Compact, as well as the effort by our divisional and University administration to create and implement policies and protocols, including frequent testing, that have allowed for safe athletic activity. There is no question that it has been a difficult year for Ivy League student-athletes and coaches, and we couldn't be more excited to see our teams compete this weekend."
The baseball team is up to bat first on March 27 at home against Villanova at Meiklejohn Stadium. Men's and women's track and field get set and go the same day in the Penn Challenge at Franklin Field.
The softball team takes the field on Wednesday, March 31, at home versus Delaware at Penn Park. Heavy rowing, lightweight rowing, and women's rowing enter the water on Saturday, April 3, at the Murphy Cup Regatta on the Schuylkill River.
Women's tennis aces up on Thursday, April 8, at home at Drexel at the Hamlin Hecht Tennis Center, and the men take serve on Friday, April 9, at home against Villanova. Women's lacrosse opens their season on Thursday, April 22, at home against La Salle at Franklin Field. The men's lacrosse schedule is to be determined.
The complete schedule is available here.
No spectators will be permitted at home games; attendance at away games will be dictated by the host institution.

The NCAA Division I Council approved a waiver on Wednesday, March 24, which says that Ivy League student-athletes who compete this spring will not use a year of eligibility, provided they compete in less than 30 percent of the maximum permissible contests/dates of competition in their sport and do not compete in individual or team postseason competition.