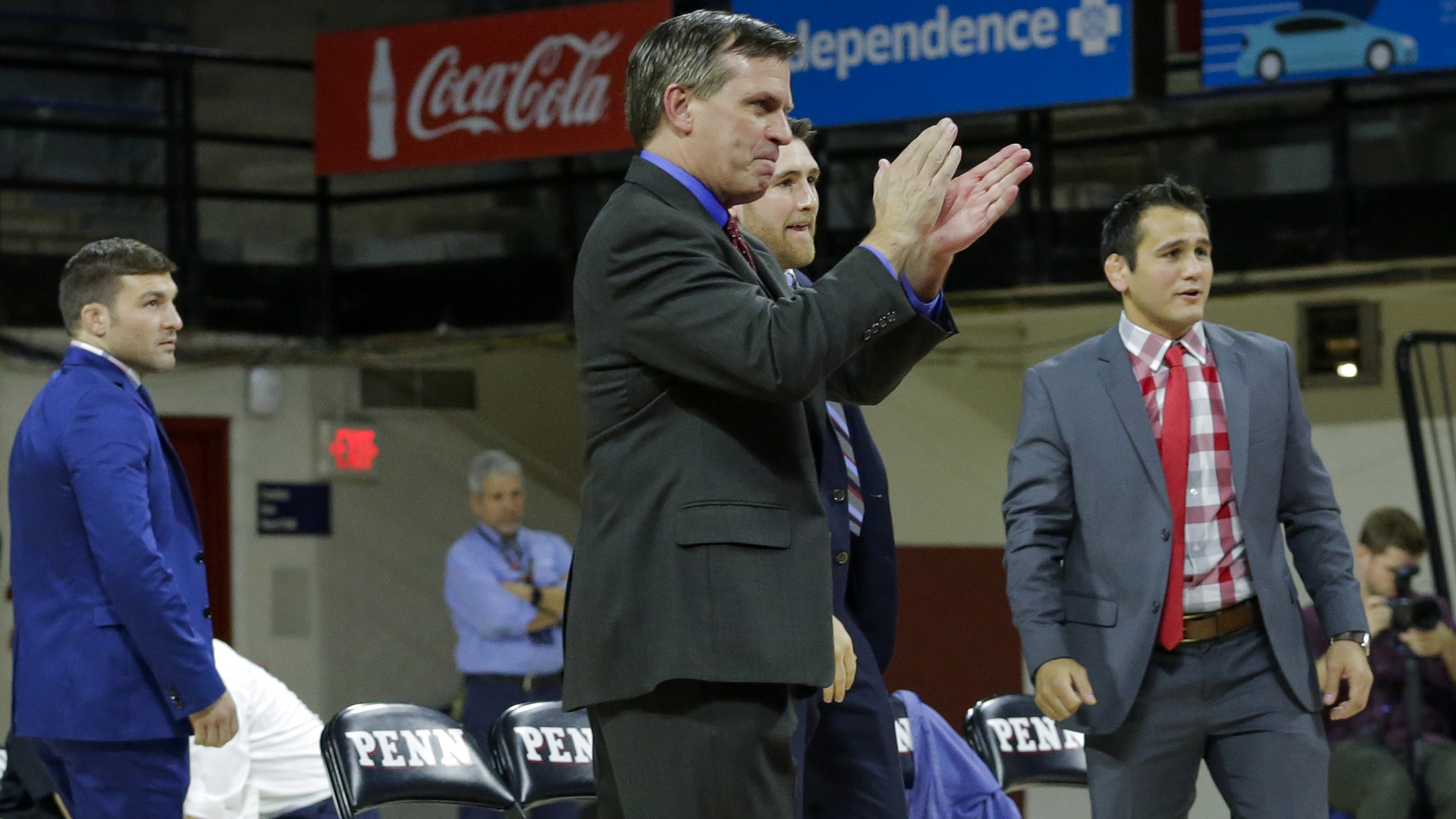 Longtime wrestling coach Roger Reina was selected by his colleagues over the weekend as Eastern Intercollegiate Wresting Association (EIWA) Coach of the Year at the 118th EIWA Championships at Cornell in Ithaca, New York.
Reina, in his 24th year leading the Quakers, guided Penn to a second-place finish at the Championships—their highest spot since 2010—and had nine wrestlers advance to the upcoming NCAA Championships—the most in school history. The Red & Blue finished the regular season with an 8-2 record overall and an 8-1 conference mark.
Freshmen Ryan Miller and Nick Incontrera, sophomores Michael Colaiocco, CJ Composto, Lucas Revano, and Cole Urbas, and juniors Anthony Artalona, Doug Zapf, and Ben Goldin advanced to the NCAA Championships, which will be held in Detroit from March 17-19.
Colaiocco captured the 133-pound title with an 8-4 win over Josh Koderhandt of Navy. He is the first Quaker to win at 133 pounds since Bryan Ortenzio in 2012.
A 1984 alumnus, Reina is in his second stint coaching the Red & Blue. He led the Quakers from 1986-2005 (he was hired at age 24) and earned 205 wins and a .649 winning percentage. He coached the Quakers to four straight EIWA titles from 1996-1999, and was named EIWA Coach of the Year in 1996, 1997, and 1999. He returned to his alma mater in 2017.
In 2017, Reina was inducted into the Pennsylvania chapter of the National Wrestling Hall of Fame. He is also a member of the Penn Athletics Hall of Fame.