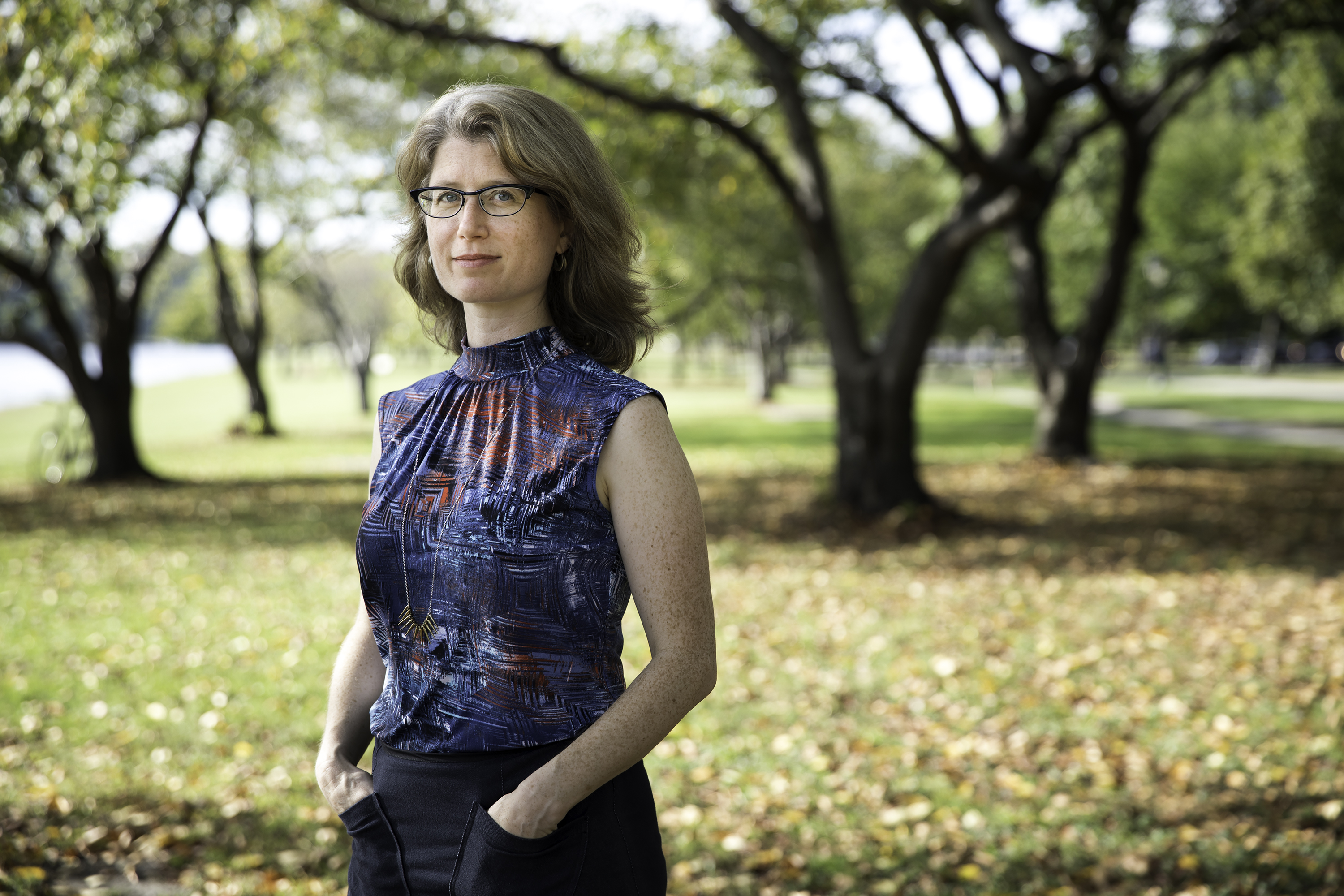 She'd been through this before, with her two other books of poetry: that moment when the box from the publisher arrives. This time, however, the reaction for Julia Bloch was surprising, when she pulled back the cardboard flaps and saw the new stack of "The Sacramento of Desire," the third in what has become her personal trilogy. 
"Instead of being flooded with just pure, unadulterated joy," says Bloch, "I'm being flooded with deep ambivalence and nervousness, which is ironic for a book that's largely about trying to create a family. Almost a part postpartum feeling of like, 'Oh, no. What now?' 
"The poems are done; they're on the page, and other people get to read them now. It's a beautifully ambivalent sort of feeling. That wasn't what I was expecting, but it makes so much sense to me."
Bloch is the director of the Creative Writing Program in the English Department at Penn and teaches classes such as Writing Philadelphia, Writing Through Music, and The Art of Editing. "The Sacramento of Desire," released in February by publisher Sidebrow, follows "Valley Fever" in 2015 and "Letters to Kelly Clarkson" in 2012, all influenced by her experiences in California, where she grew up, and in Philadelphia, where she came in 2005 to pursue her Ph.D. in English literature at Penn.  
Paul Saint-Amour, chair of Penn's English Department, says "The Sacramento of Desire" hits home for him as a Californian. "There's a line early on in the book that I can't get out of my head: 'Total allergy: i.e., California.' For me it conjures a whole landscape of runaway sensitivity in which humans react to toxic environments that are themselves reacting to human actions," Saint-Amour says. "But there's a good immune system in Julia's book, too, which I take to be the array of found, gleaned, and quoted language it draws into and around itself, above all from her poetic communities."
Five years in the making, the poetry in this new book centers around trying to conceive a child as a member of the queer community. The book was funded in part by a Pew Arts & Heritage Fellowship she was awarded in 2017. She also had a residency on the Mendocino Coast funded by the nonprofit Small Press Traffic. 
She will hold a reading at People's Book &  Culture on May 4 and in the fall at Kelly Writers House, where she was previously associate director. Penn Today sat down to speak with Bloch in advance of her book tour. The conversation has been edited.