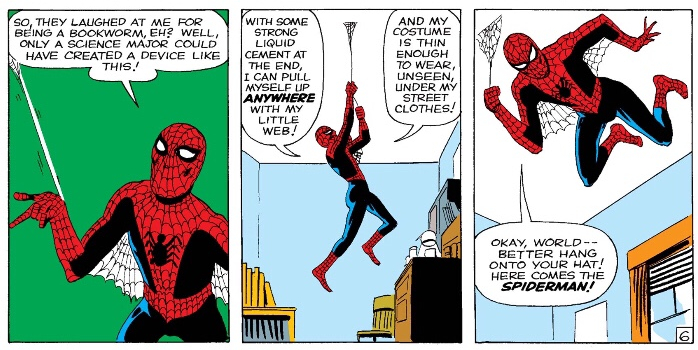 The summer movie season is already in full swing, with "Avengers: Endgame" already earning more than $2.7 billion worldwide and many others hoping to cash in on global superhero excitement. 
"Spider-Man: Far from Home" is the latest cinematic telling of the story of Peter Parker, the friendly neighborhood superhero who can climb up walls and is incredibly strong and agile. Parker is also a scientifically-savvy hero, making his own costumes and gear, who continues to inspire audiences 57 years after he was originally brought to life by Stan Lee and Steve Ditko.
And while radioactive spiders might not be lurking in labs giving unsuspecting students the ability to climb walls, Spider-Man's superpowers and his synthetic webbing might not be completely out of reach. Penn Today talked with materials scientist and engineer Shu Yang to learn more about the real-world versions of these "super" materials, and how engineers in her field are inspired by biology to create manmade materials with unique functions. 
Shu Yang is a professor in the departments of Materials Science and Engineering and Chemical and Biomolecular Engineering in the School of Engineering and Applied Science at the University of Pennsylvania.