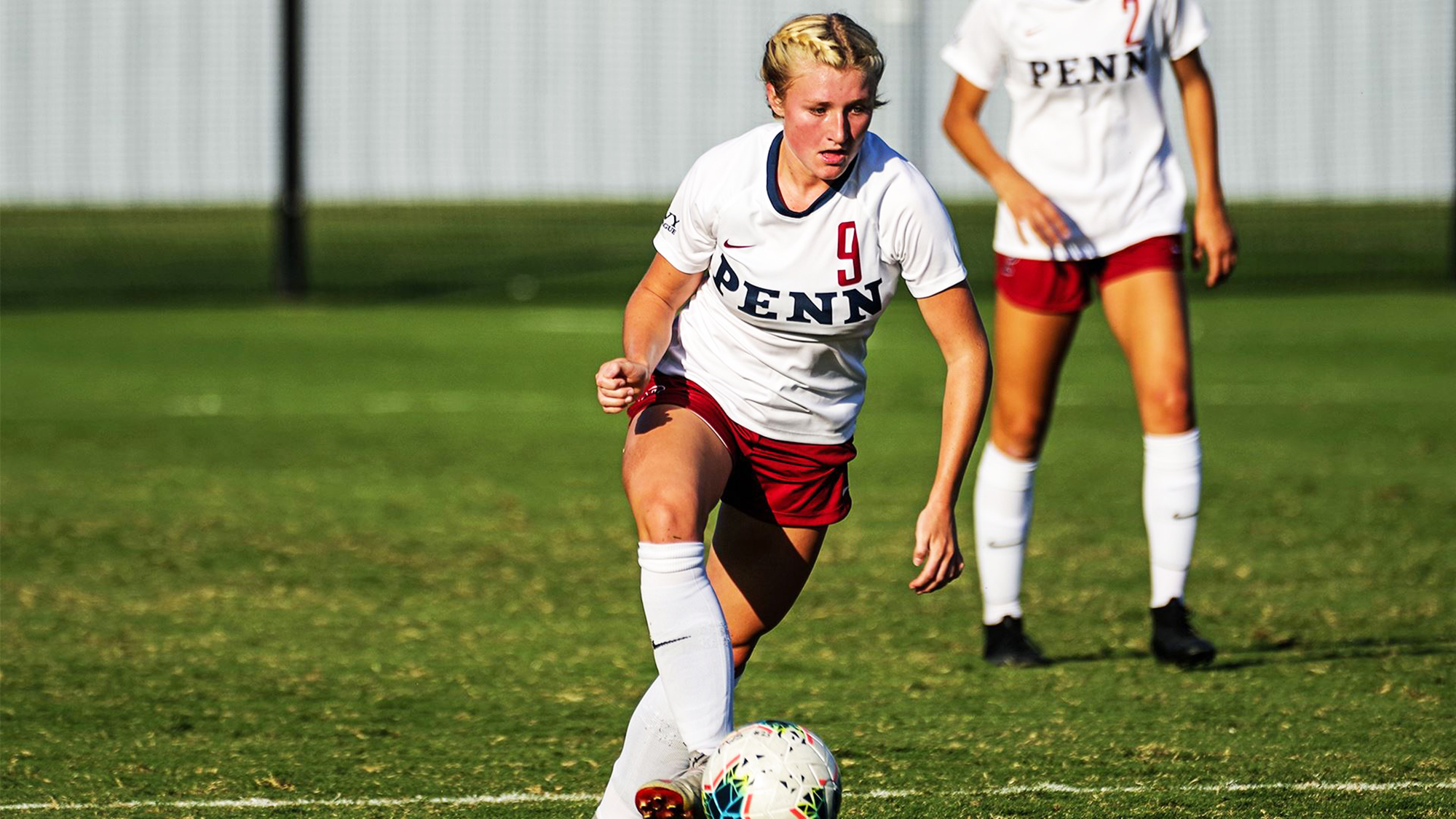 Freshman midfielder/forward Sizzy Lawton's goal in the 11th minute of the women's soccer team's Saturday showdown against Dartmouth at Rhodes Field turned out to be the game-winner, and has merited Ivy League Rookie of the Week recognition.
From Fort Washington, Pennsylvania, Lawton had three shots, two shots on goal, and one goal in the contest. Senior goalkeeper Kitty Qu had three saves.
Penn's 1-0 win over Dartmouth was their fifth shutout of the season. 
Lawton currently ranks third on the Quakers in goals (three) and points (seven). She is the first Quaker to be selected Ivy League Rookie of the Week since teammate Emily Sands in 2016.
The Red & Blue are 6-1-1 at Rhodes Field and 8-4-1 overall. On Saturday, Oct. 26, they are home again versus 10-3 Yale. Last season, the Quakers beat the Bulldogs 2-1 behind two goals from Sands.