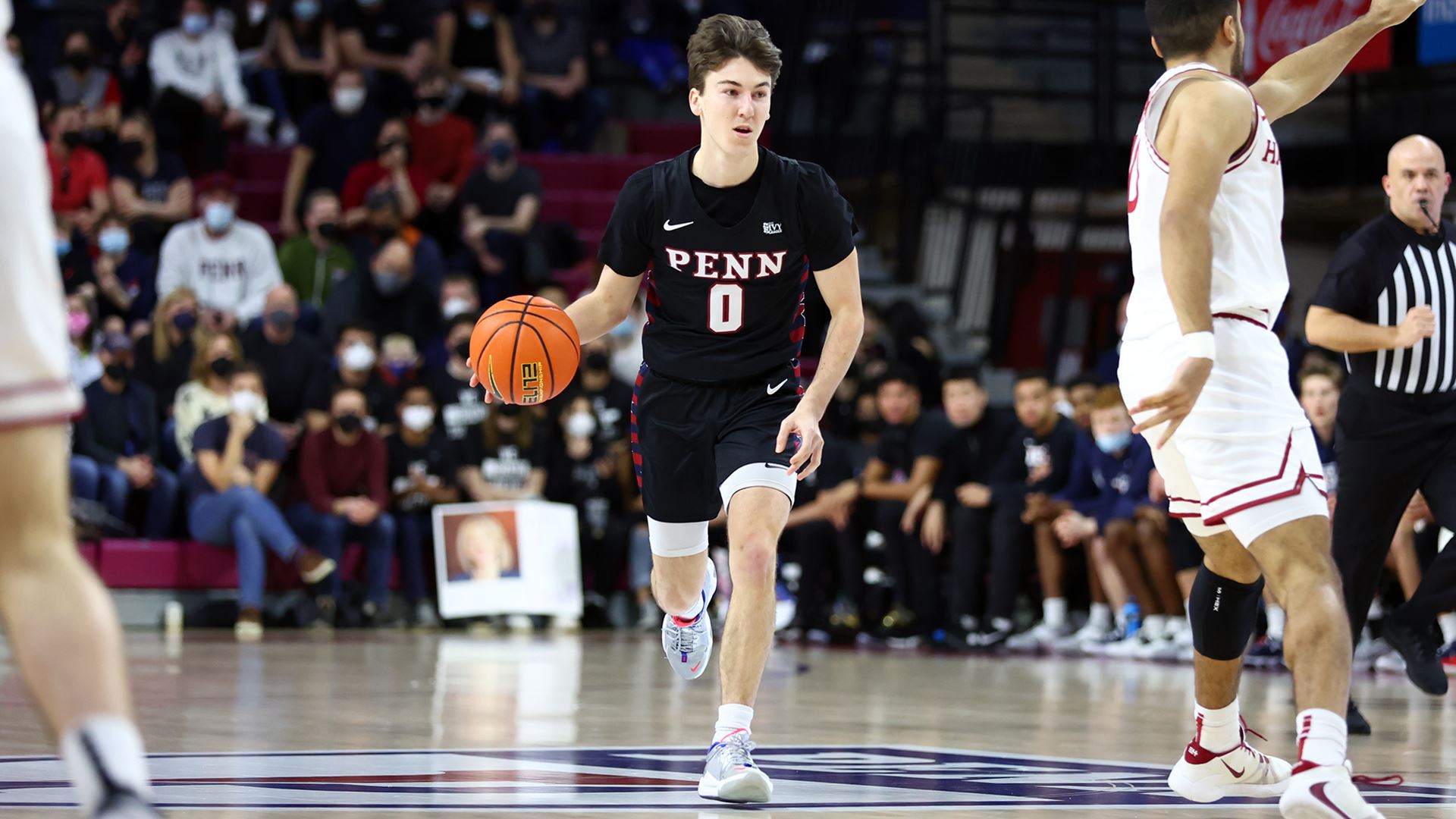 For the third time this season, sophomore guard Clark Slajchert of the men's basketball team has been selected Ivy League Rookie of the Week.
In Connecticut on Friday against Yale, Slajchert had 18 points, one rebound, one assist, and one steal in Penn's 81-72 loss. He played 25 minutes and was 6-8 from the field, including 4-5 from three-point range.
Twenty-three hours later against Brown in Rhode Island, Slajchert put up 16 points in the Red & Blue's 89-88 victory, including the game-winning bucket with 0.4 seconds left in the game. In 32 minutes, he shot 7-9 from the field and added two rebounds and an assist.
Slajchert, from Thousand Oaks, California, is averaging 10.6 points per game on the season, second-highest on the team. He ranks seventh in the Ivy League in field goal percentage (.475).
The Quakers (12-13 overall, 9-3 in conference) are back on the road this weekend against Dartmouth in New Hampshire. The Red & Blue close out the regular season on Feb. 5 against archival Princeton at the Palestra.
Penn has already qualified for the Ivy League Tournament, which begins March 12 at Harvard.