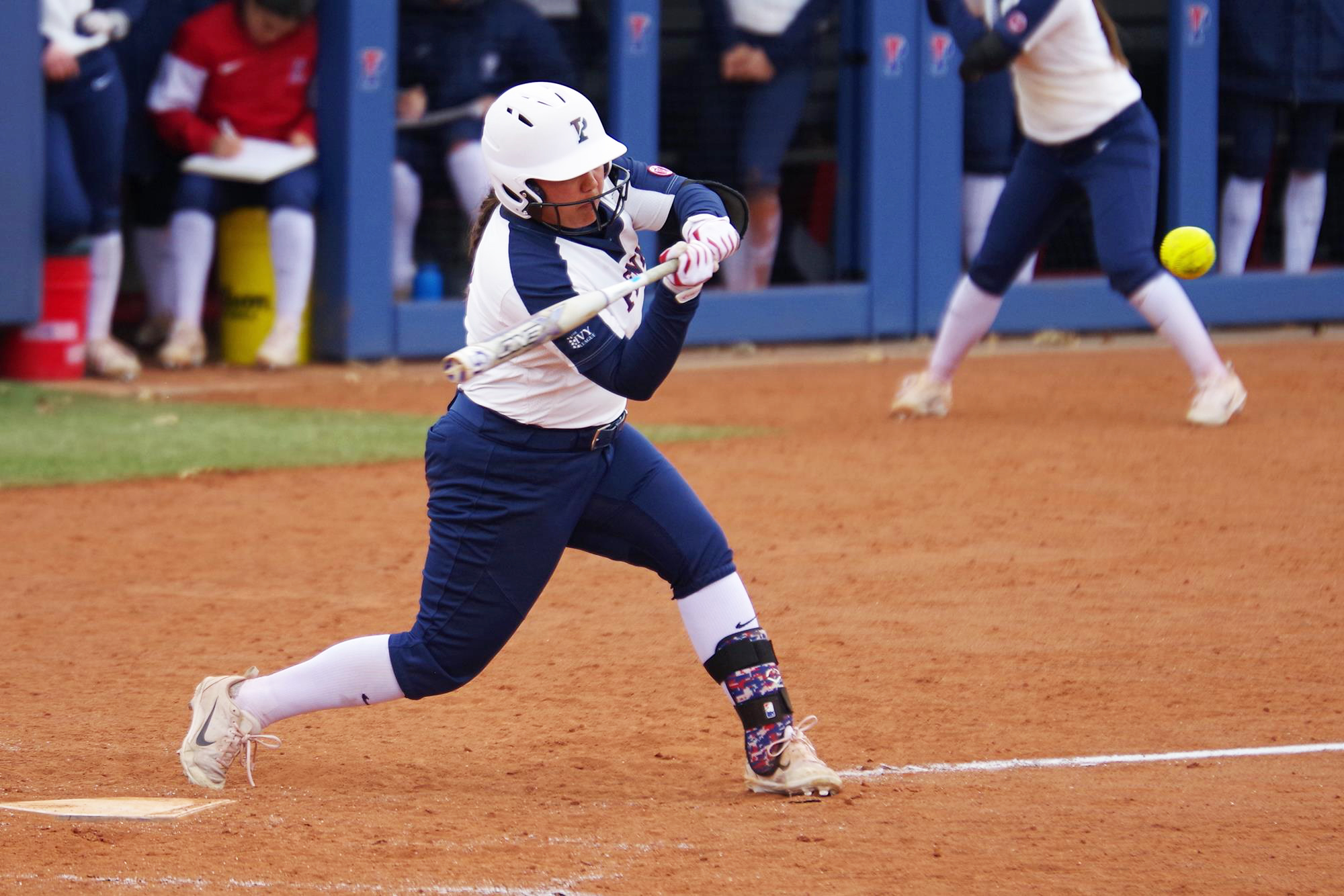 On their first Ivy League road trip of the season, the Penn softball team was victorious in two out of three games against the Brown Bears.
The two squads squared off in a doubleheader on Saturday, March 31. Penn ran away with the first game 13-4, and won the second game 6-2. Brown prevailed in the third game 4-0 on Easter Sunday. 
Sam Pederson led off the opening game with a triple. Jessica England reached base, and Sarah Cwiertnia knocked them both in to give Penn a 2-0 lead. Jurie Joyner then went yard for her first homerun of the season to put the Quakers up 4-0. Penn added two more runs and finished the first inning leading 6-1.
Following a scoreless second inning, the Quakers scored four runs in the third, steered by Tabitha Dyer's RBI single and a sacrifice fly by Cwiertnia. Penn padded three more runs in the fourth. Their 13 total runs are the softball team's most in a game since 2016, and the second-most the Red & Blue has ever scored against Brown. Their 14 hits are a season high.
Mason Spichiger threw a gem in the circle, allowing only four runs on nine hits.
Brown took an early 1-0 lead in the doubleheader's second game. Penn got on the board in the third when Dyer's RBI scored Abigail Abramson. Cwiertnia then knocked in Dyer to give the Quakers a 2-1 lead. 
Joyner hit a RBI in the fifth to push the lead to four. At the end of six, Penn was up 5-2.
Abramson, a freshman, performed strong in the circle to close out the game. She pitched the second complete game of her career and earned her second Ivy League win.

Sunday's game was the first time the Quakers have been shutout against Brown since 2004. The Red & Blue had the bases loaded in the first inning but could not capitalize. The Bears held Penn to only four hits. Pederson, who extended her hitting streak to 10 games, had a chance to score in the third but she was tagged out at home.