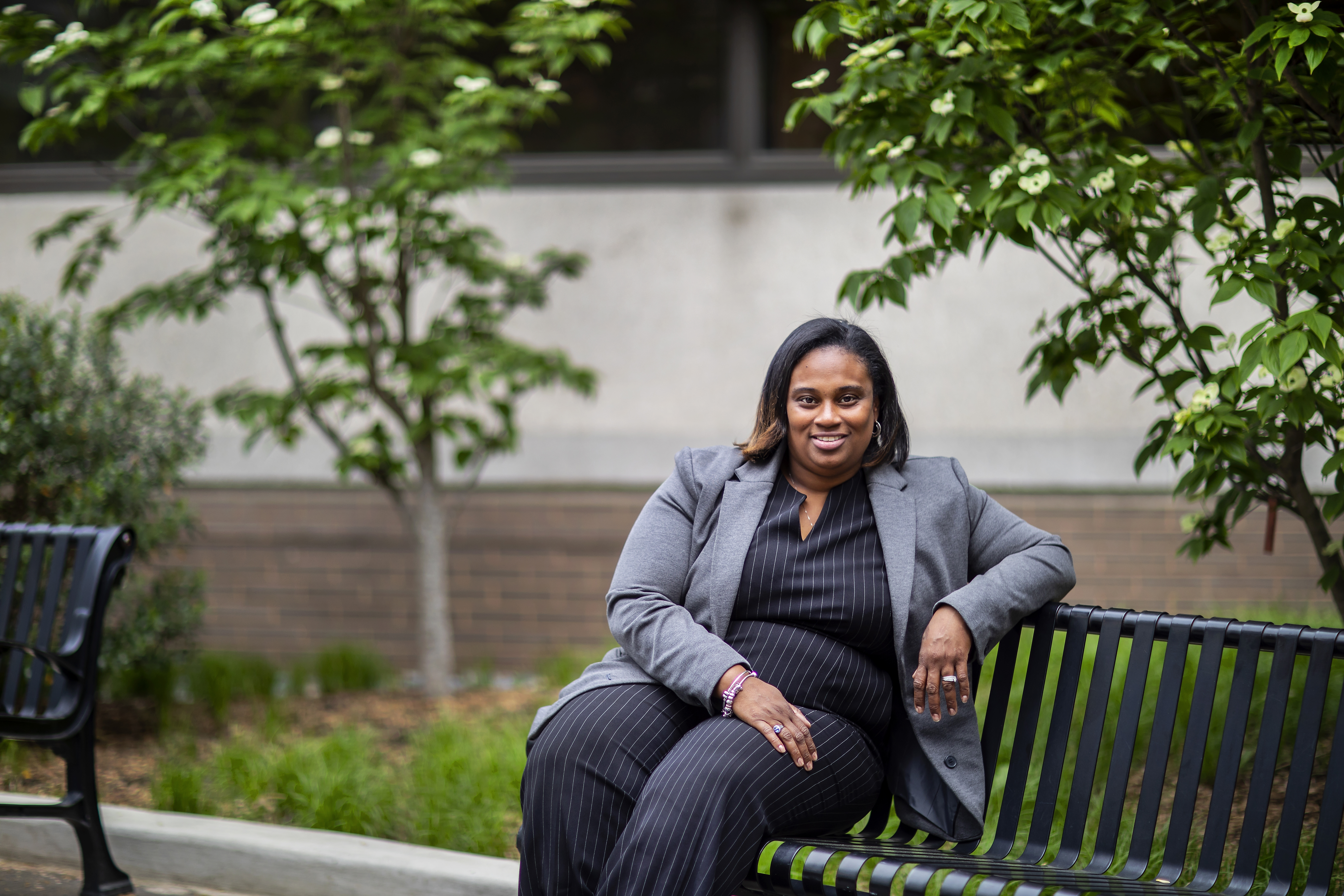 As part of a significant change in how Penn operates, the Human Capital Management Transformation Initiative will soon introduce a new third-party workday management platform, titled Workday@Penn, to the Penn community—an all-in-one dashboard packaged as a one-two punch with the University's also-new Penn Employee Solution Center. 
Here's what to expect from Workday: built in the cloud as a login interface, the system will give University faculty and staff a single touchpoint for managing benefits, payroll, Paid Time Off (PTO), and other nuts-and-bolts functions that, presently, are administered differently in each school or department and can often feel decentralized. 
Think: Penn Portal, but way less complicated and more personalized.
"When you go to Penn Portal, there are links to various systems: a PTO link, PennWorks for payroll, so many different systems behind the scenes people currently use to manage the day-to-day," says Day Gordon, senior manager of the Solution Center. "Everything will soon be integrated into one system, which is Workday. They will be able to manage everything. As an HR professional, you open up Workday and you can manage someone's PTO, payroll, demographics information, supervisor info—you can do everything."
Because the system is a cloud-based integrated system, meanwhile, it promises to always be up-to-date, secure, and user-friendly. Yale and Brown are two other Ivy Leagues that already use the system. 
The Solution Center, meanwhile, is a Penn-tailored call center designed to be a one-stop shop for the Penn community to have questions answered. The employees, all of whom have human resources backgrounds with large enterprises like Aramark and Comcast, were hired in the fall for training and began fielding calls in January. Because marketing of the service has been released in waves—school by school, department by department—the team has been able to test call volume and learn more about the questions the community commonly asks, in order to build their knowledge and record new information in a case management database. 
At the helm of that lofty undertaking is Gordon—who may be considered a pro at this sort of effort. 
Gordon first began managing specialized call centers with the City of New York when it built its 311 system under Mayor Michael Bloomberg; from there, she worked on similar systems for New York University and Columbia. She joined Penn when, while at Columbia attending a meeting with other Ivy League representatives, a Penn staff member mentioned the University's plan to implement Workday. 
"At Columbia, we had a choice: it was either Workday or PeopleSoft, and we went with PeopleSoft, and I was like 'Ugh, PeopleSoft—Workday would have been better,'" Gordon says, laughing. "But then of course I heard Penn was doing Workday, and the opportunity came about—'Hey, do you want to be part of this?' And I said, 'This is exciting; I want to be part of this.' 
"The startup process is exciting; seeing the fruition of a project like this is really exciting."
On the daily, Gordon sits with the Solution Center team at the end of a row of four cubicles, as if planted at a captain's chair to steer a spaceship. She oversees the fast-moving day-to-day operations and helps to build the team's ever-growing expertise with standard HR and payroll issues like time reporting, staff and labor policy, recruitment, and more. 
The "more," of course, is sometimes a bit of a surprise. 
"When the Eagles won the Super Bowl and the University closed down, that's not something that happens every day. So, we started getting phone calls of 'How do we code this day?' A lot of people," Gordon explains. "That led us to the creation of a policy in place and a process, so when the University is off [like that again], we know what to do next. We have a policy." 
A measured, wave-based rollout of the Solution Center resource has been a benefit for training in that, she says, the four call center specialists have had an opportunity to familiarize with the problem areas of the University's legacy system. 
"With change, there's pain points. Change is not easy for everyone to adapt to," Gordon says. "The folks at the Solution Center know how people do their jobs with the legacy systems and will understand how their job will change with Workday. So, when someone calls frustrated or with a question of 'How do I do what I used to do here,' they'll be able to understand where they're coming from with the new [Workday] tool."
The Workday tool, she emphasizes, is a change everyone can comfortably quell fears over. 
"I don't think people should worry about Workday; I think it's definitely going to make everybody's life a lot easier," she says. "People are going to welcome Workday."
Workday will go live University-wide in July 2019. The Solution Center is available weekdays from 9 a.m. to 5 p.m., with hours limited to 4:30 p.m. on Thursdays, starting June 1. 
Human Capital Management will host a town hall on Thursday, June 7, for the Penn community to learn more about the changes and ask questions.