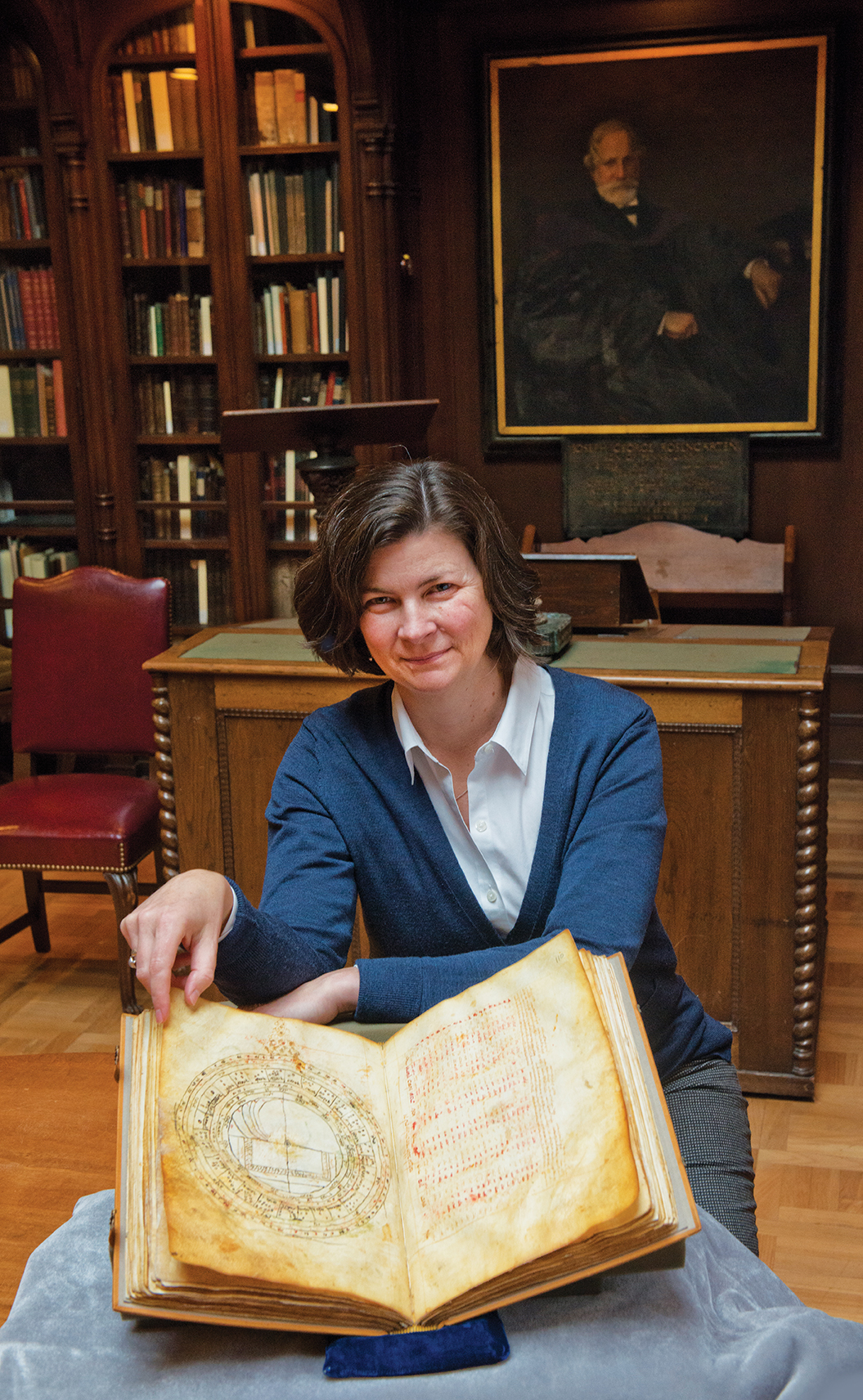 The Schoenberg Database of Manuscripts, housed in the Penn Libraries' Schoenberg Institute for Manuscript Studies, is the world's largest freely available repository of data on manuscripts produced before 1600. The growing collection of more than 225,000 records on approximately 90,000 manuscripts has been compiled from thousands of auction and sales catalogs, inventories, and catalogs from institutional and private collections.
And, as Lynn Ransom explains, it all started in one Microsoft Excel file.
Ransom, a curator at the Schoenberg Institute [SIMS] who oversees the Database, says that the impressive collection of records had its beginnings in 1997, when Penn alumnus Larry Schoenberg purchased manuscript data from art collector John Feldman because he was curious about the location of the world's manuscripts published before 1600.
"[Schoenberg] started adding to this database and it became an obsession for him, and he built it and started hiring researchers in Europe to go searching for catalogues," says Ransom. "In 2007, Larry wanted to give it to Penn to manage and so they entered an agreement with Penn to host the database and funded a five-year position for someone to manage the database—and that's how I came here."
Ransom is an art historian by trade, and received her Ph.D. in medieval art history with an emphasis on manuscript illumination from the University of Texas at Austin. She began her professional life at the Index of Christian Art at Princeton University, and from there, went to the Walters Art Museum in Baltimore, and to the Free Library of Philadelphia on a grant-funded digitization project.
Here at Penn, Ransom is steering the redevelopment of the Database with the help of a National Endowment for the Humanities grant. Along with her team—Benjamin Heller, project programmer; Doug Emery, special collections digital content programmer; and project assistants Matija Budisin and Emma Cawlfield—Ransom is opening up access to individuals so they may contribute to the Database. The user-driven, collaborative site will be fully online by June of this year.
"I went from being an art historian to being more of a manuscript generalist and moving away from the art historical questions to questions just about the book itself and the history of the manuscript book," she explains.
The Current sat down with Ransom to talk about what it's like to track down the location of manuscripts, any resistance to the project, and the importance of open access to data.