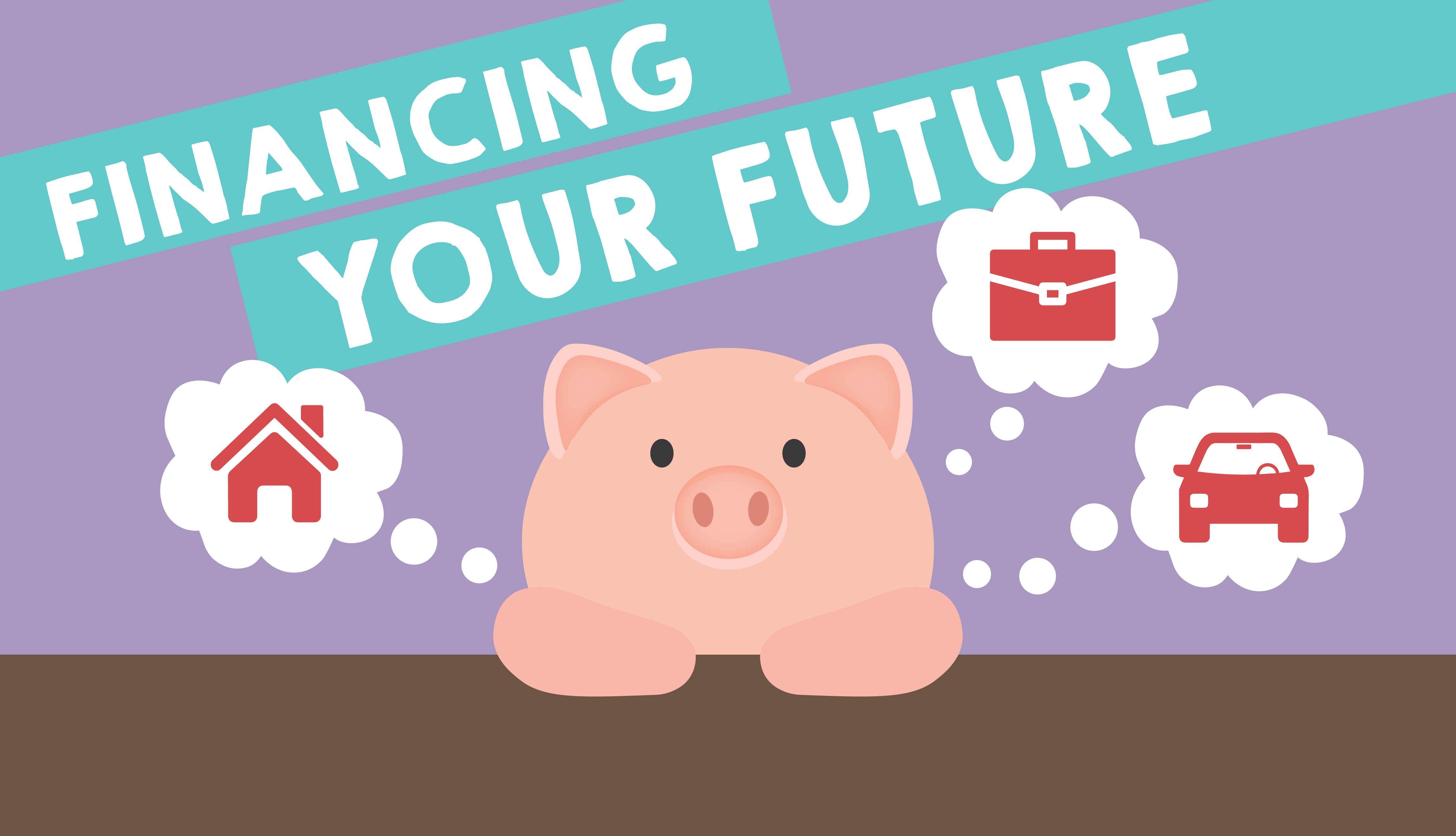 As a former first generation, low-income (FGLI) student, Lyndsi Burcham, Penn's financial wellness program manager with Student Registration and Financial Services (SRFS), knows what it is like to be a financially stressed student. During her second year in the position, the 2019 Penn graduate has applied that experience to her work, hiring seven inaugural student financial ambassadors, undergraduates who will create content for workshops, flyers, and educational social media campaigns.
"There was always the intent that students would be one of the main voices," says Burcham. Ambassadors are "by far the best resource to connect with the students we're trying to reach," she says.
"While our staff has a lot of expertise, we know that it can be a lot easier for students to relate to people their own age, who look and talk like them, and who are going through the same experiences and grappling with the same financial questions," says MaryFrances McCourt, vice president of finance and treasurer. "Whether it's delivering presentations to large groups or providing one-on-one peer counseling, we are so excited by the potential of this team of student ambassadors."
The team consists of five peer educators: junior Jamil Atkinson of Atlanta and freshman Lawrence Froymovich of Long Island, New York, both Wharton finance majors; Matthew Sheeler, a sophomore from Halifax, Pennsylvania, studying economics; Mennal Zafar, a sophomore from New York City studying psychology; and Rachelle Frédéric of Norwalk, Connecticut , a senior English major. They participate in weekly meetings with communications associate Natalia Fernández, a Wharton freshman from Miami, and graphic designer Lydia Ko of Los Angeles, a junior in the Weitzman School of Design, who came up with the look and feel of the student financial ambassador campaign. The students are paid and each works approximately 10 hours a week.
While some of the students have finance backgrounds, others joined because they wanted to learn more, says Burcham. "It's been really interesting to watch them bring in skills that they have from other experiences but also continue to learn." The team is able to bounce ideas off each other to create the most relevant content for students, Burcham says. "I think we've created that dynamic where they are major stakeholders in this program," she says. "They actually are the brains behind the program."
"Growing up, my parents always empowered me to take on my own finances," Fernández says, a practice that was bolstered by education. Her high school required students to take an online course and while most of her peers opted for physical education, Fernández chose personal finance. "I got a big advantage over my peers in terms of saving up and long-term goals," she says. "I see so much value in this."
Froymovich has always been interested in personal finance, taking his first financial literacy course as a high school freshman. He then became interested in leveraging his knowledge to educate others, as Fernández is one of the rare students who learned early on. Less than 10% of high school students get access to personal finance education, Froymovich says, a statistic he finds alarming and easily remediated. Froymovich participated in restorative justice programs in high school, teaching personal finance skills to peers. "With preventing crime, restorative justice was something I really believed in," he says. "Personal finance can be a really interesting recourse."
The team manages content creation that goes out via social media, newsletters, and virtual meetings. They also have a four-week financial fitness challenge in April, which is financial literacy month, and a Canvas course called Financing Your Future.
Frédéric is working closely with Burcham on the Canvas course, which is self-paced and includes modules on such topics as finding housing after graduation and how to budget for food. The course includes office hours, where students can ask personal questions. Financing Your Future is accessible for all students but especially geared towards graduating seniors who may be feeling lost or anxious about looming responsibilities, Frédéric says. "It's a mini-course to help you navigate your future."
"I think it's important to realize that finances affect literally every aspect of your life," Burcham says. "What you know and what you have access to comes down to how much money you have access to." Burcham cites the stress that builds up from financial worries, and access to mental and physical health.
Frédéric says that on financial literacy her family "doesn't have the greatest understanding, and that notion trickled to me as well," which included a habit of overspending and under-saving. Her spending is triggered by "a really bad week, or the pandemic, being stuck inside and feeling stressed," she says. "Joining this program gave me something to focus my energy on in a positive way."
While finance is an interest of Atkinson, he says that "a lot of people in my family don't have a great understanding of personal finance and healthy habits. I feel, given my understanding, that I can be helpful to other students that may be in a similar situation."
Financial stress is a factor "for a lot of students at Penn who are on financial aid," says Burcham. "Students are often surrounded by wealthier white peers, and it can be an exhausting experience." There are, she says, "constant reminders of the fact that you don't have money, the fact that you can't access the things that your peers can." While this social pressure can add stress to students, the culture is improving, she says.
Burcham hopes to get the word out to students that SRFS is a resource that can help empower them through planning for their future, including how to create a budget for summer internships, and she hopes that the student ambassador program will be able to offer one-on-one financial counseling in the future.
"I think it's really great that Penn has the approach of eight aspects of wellness; they really do fit together," Burcham says. "There definitely needs to be a lot more of a focus on how finances fit into the big picture."