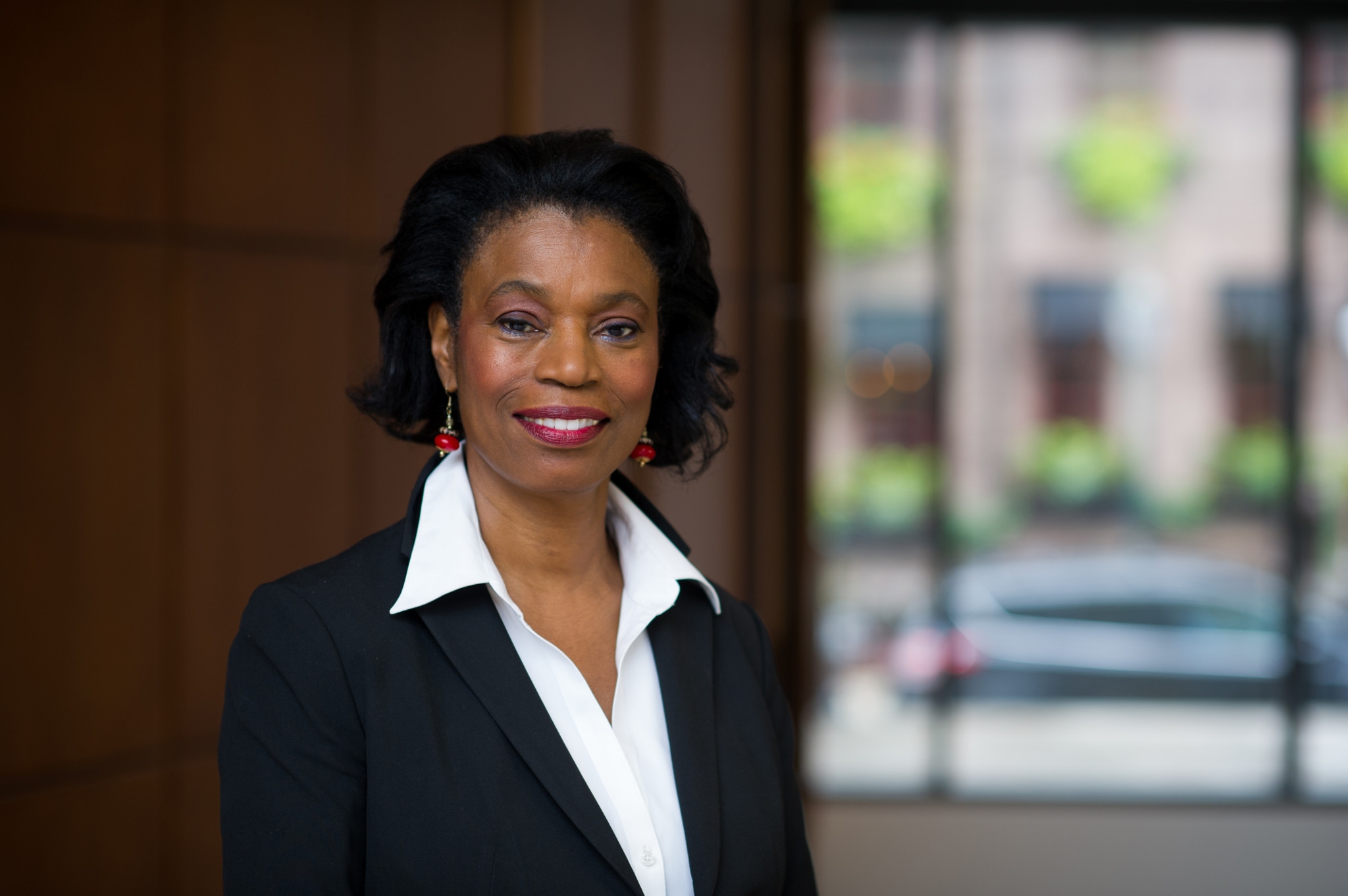 When Anita Allen started studying philosophy in graduate school in 1974, just a handful of other African-American female scholars had attempted to enter the white-dominated, mostly male field. Yet Allen pursued her passion nonetheless: The magnetism of the philosophical canon drew her away from a potential career in medicine toward a future dedicated to teaching, philosophy, and law. 
Anyone paying attention during her youth might have predicted her trajectory. Allen grew up in a military family, moving from base to base with her parents and five siblings before they eventually landed at Fort Benning, outside Atlanta. As a spiritual and religious teenager, she began reading books on western philosophy in a quest to challenge herself and her newly forming beliefs about the basic foundations of life and knowledge. After graduating from New College in Sarasota, Fla., Allen headed to graduate school at the University of Michigan, once describing it as an intellectual paradise—even without the female role models she craved.  
During a career that has so far spanned more than four decades, including earning a degree from Harvard Law School, she has become that very role model. 
In early July, Allen, the Henry R. Silverman Professor of Law, professor of philosophy, and vice provost for faculty, celebrated 20 years at Penn. She also began her three-year term as the first female African-American president of the Eastern Division of the American Philosophical Association (APA). Penn Today spoke with Allen about the intersection of philosophy and the law, how the field has changed, and her thoughts on being head of this organization. 
Anita Allen is the Henry R. Silverman Professor of Law in Penn Law, a professor of philosophy in the School of Arts and Sciences, and the vice provost of faculty.