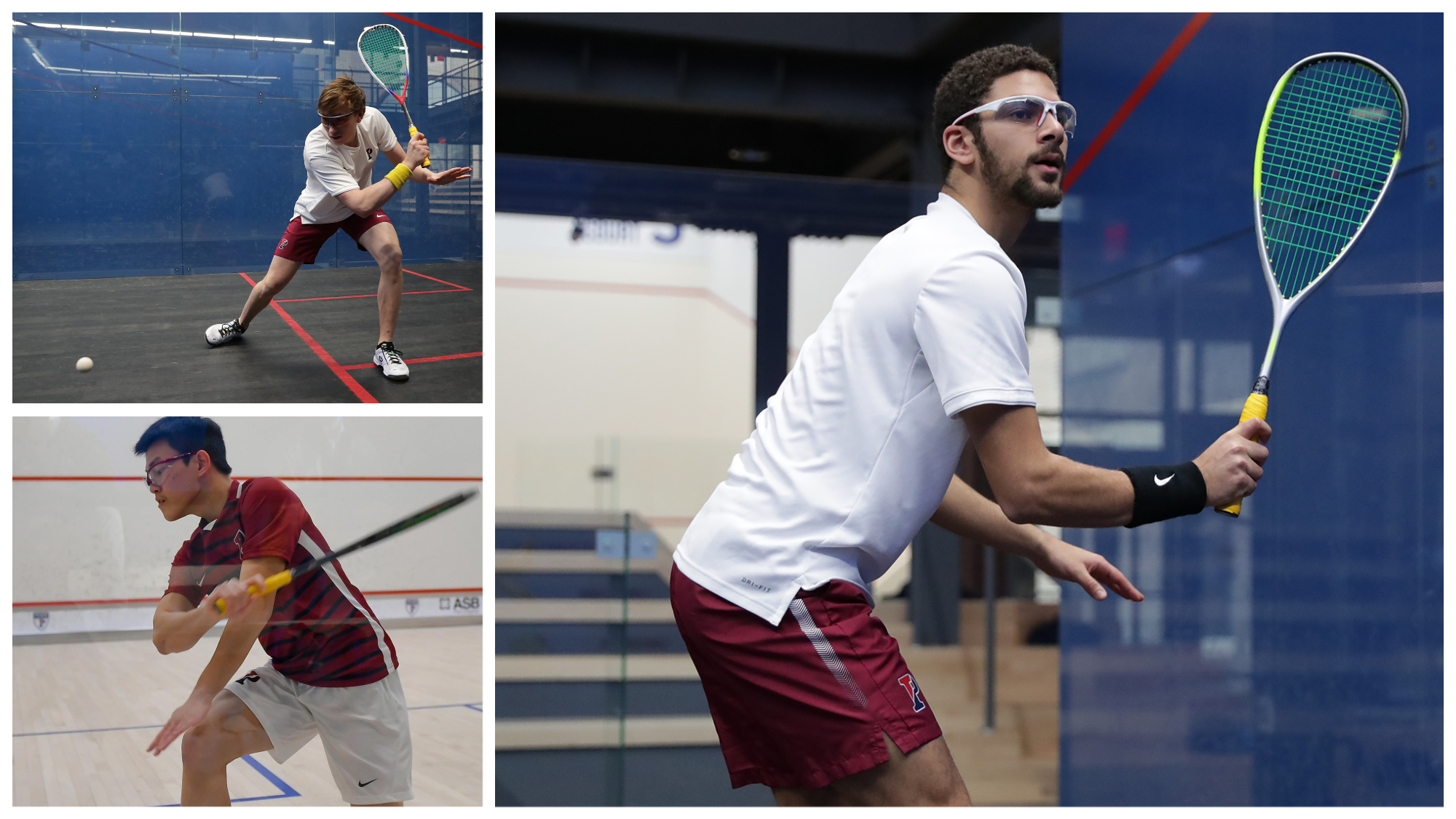 Three members of the men's squash team have earned All-American honors from the College Squash Association (CSA).
Seniors Andrew Douglas and Aly Abou Eleinen have received First-Team All-American recognition and freshman Nathan Kueh has been named a Second-Team All-American.
Douglas, from Brooklyn, New York, is the first four-time First-Team All-American in the history of the men's squash program. He is also a four-time First-Team All-Ivy honoree. This season, he had an 11-4 record, and he finished his career with a 50-21 mark, making him one of only three players in school history to win 50 matches.
Eleinen, from Alexandria, Egypt, is another member of the 50-win club (senior Yash Bhargava is the third member) and accomplished the feat in only three seasons (last season was canceled by the coronavirus). He is a three-time First-Team All-American and a three-time First-Team All-Ivy awardee. He had a 19-2 record this season and a three-year win-loss record of 53-11.
Kueh, the Ivy League Rookie of the Year from Miri, Malaysia, had a 19-2 record on the season and excelled in multiple spots up and down the lineup. In the CSA Molloy Cup (B Division) Final in the west division, Kueh defeated teammate Nick Spizzirri, a sophomore.
The men's squash team finished the 2021-22 campaign with an undefeated regular season (16-0), the most wins in program history (18), the team's first outright Ivy League title since 1969, and one win shy of its first national championship.