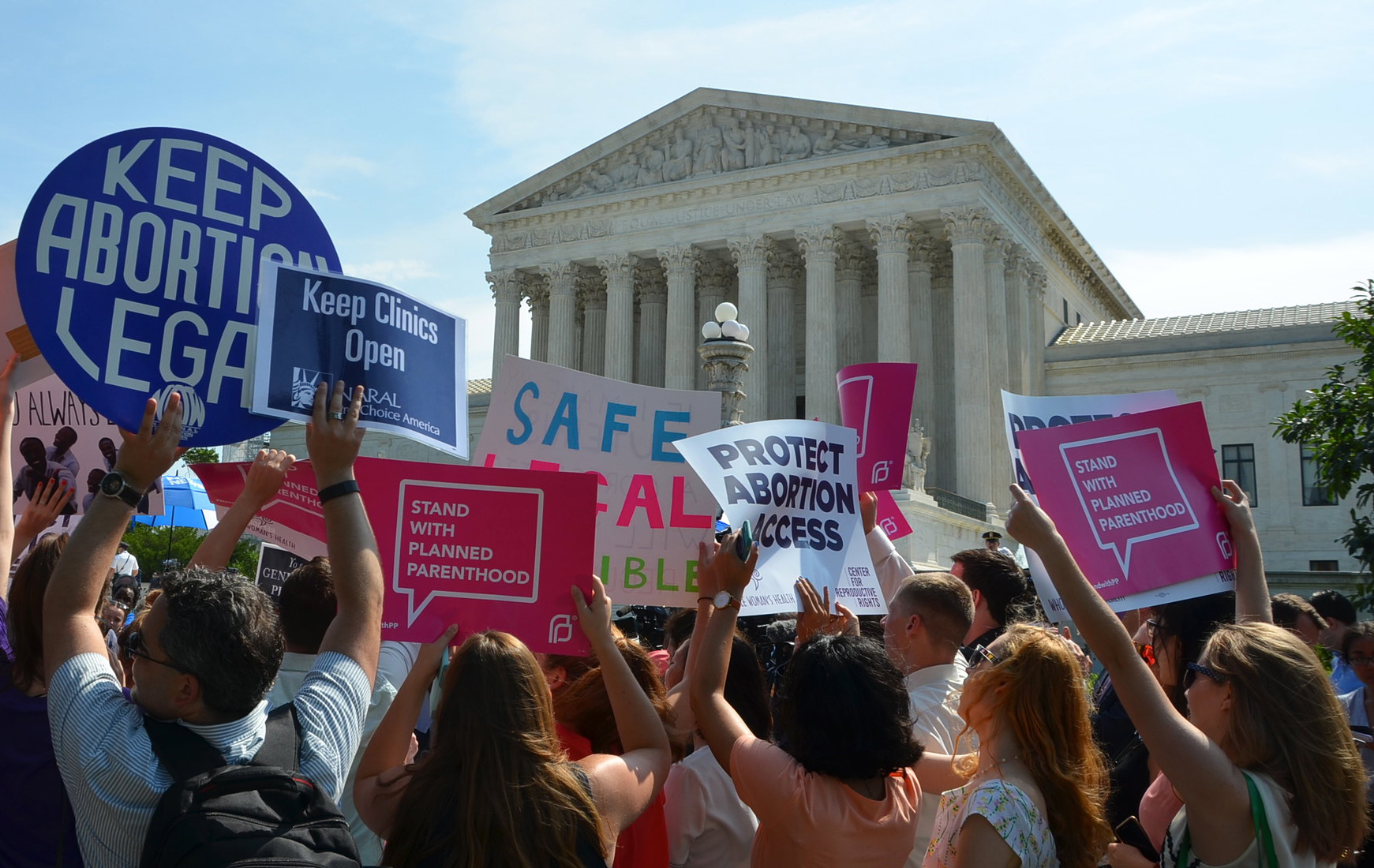 A Texas law that prohibits most abortions after the sixth week of pregnancy went into effect Wednesday. Penn Today spoke to Serena Mayeri of the University of Pennsylvania Carey School of Law to get details on the ban and find out what's next for Texas, the nation, and Roe v Wade.
What does the new law prohibit?
The law effectively prohibits abortions as early as the sixth week of pregnancy, before most people know they are pregnant. Many states have passed similarly extreme and unconstitutional abortion restrictions; what is new about the Texas law is that it deputizes private citizens to enforce the ban, in an effort to prevent the law from facing a federal court challenge. Normally, plaintiffs would sue the government officials who enforce such a law; instead, this law provides for any individual to bring a civil lawsuit in state court against any person who performs an abortion or helps a person to obtain an abortion.
How does this affect abortion providers in Texas?
Texas's strategy is to place providers in a Catch-22: Stop performing abortions or violate the law and risk being dragged into abusive, expensive, and harassing litigation. (The law entitles a plaintiff to collect $10,000 in damages for each unlawful abortion performed.) Abortion providers in Texas report that they halted all procedures by midnight Tuesday, to avoid putting patients, physicians, staff, and any family members, friends, or others who might be accused of aiding an abortion, at risk.
What does this mean for abortion providers and seekers in other U.S. states?
If anti-abortion activists are successful in Texas, they will quickly export this strategy to other states. The collateral consequences for other states are also significant, especially those that may be called upon to provide reproductive health care for Texans who cannot receive the care they need in their home state.
What happens next?
The Texas law went into effect on September 1. As of this writing, the Supreme Court had not acted on an emergency request by providers and abortion rights advocates to block the law. Meanwhile, parties and amici curiae are filing briefs in another case, a challenge to Mississippi's ban on abortions after 15 weeks of pregnancy, which the Court will hear during the upcoming term.
What does the Supreme Court's lack of intervention tell us?
Not all that much, yet. The events that led to the emergency request happened at the 11th hour, and the Court could still act to block the Texas law. But regardless of what happens with this Texas law in the short term, abortion rights—and much else—are in grave danger. Many experts don't expect the Supreme Court to issue a sweeping decision overruling Roe v. Wade anytime soon, or maybe ever. Rather, the Court likely will continue to slowly chip away at the abortion right in ways that are less dramatic and therefore less damaging to Republicans' political prospects and to public perceptions of the Court's legitimacy—but no less harmful to people who will be unable to make the most intimate, important, decisions about their bodies and lives.
What's the most important thing for people to understand about this ban?
Abortion restrictions are part of a larger story of reproductive control that includes efforts to bar access to contraception and comprehensive sex education; sterilization abuse; and other policies that punish poor people for having children. Politicians in states like Texas and Mississippi claim to be 'pro-life,' but despite catastrophic rates of maternal and infant mortality, they refuse to expand Medicaid, to pass laws requiring employers to accommodate pregnant workers, to promote access to contraception and sex education, or even to allow local governments, schools, and businesses to take basic public health measures during a pandemic. It is the most vulnerable—people of limited means, communities of color, rural families—who will bear the brunt of these restrictions, as they always do.
Serena Mayeri is a professor of law and history in the University of Pennsylvania Carey School of Law; she holds a secondary appointment in the Department of History, and is a core faculty member in the Program on Gender, Sexuality, and Women's Studies in Penn's School of Arts & Sciences.