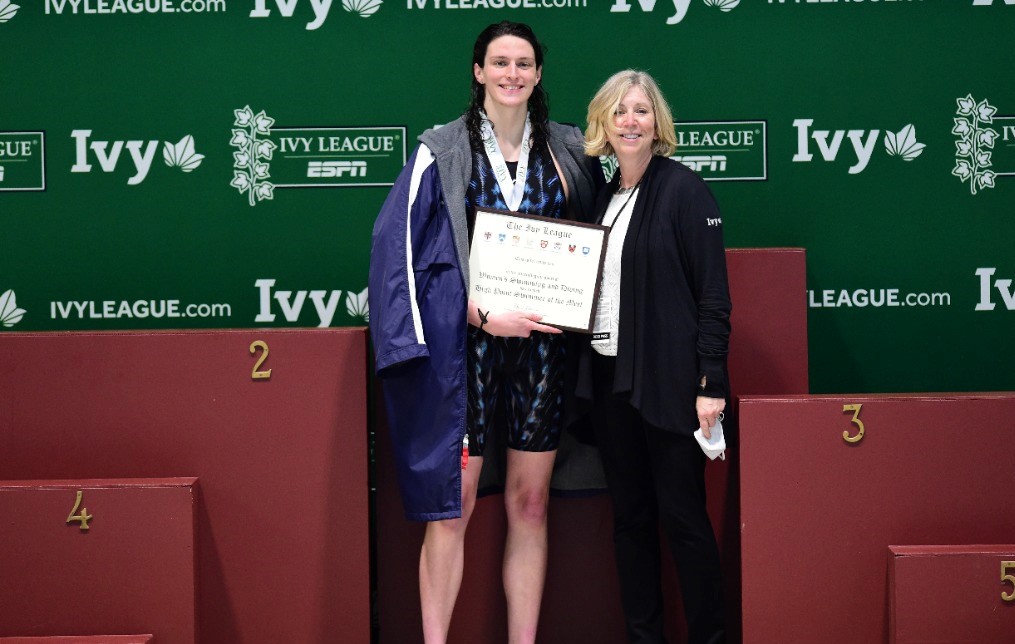 Senior Lia Thomas of the women's swimming and diving team continued her sensational, record-shattering season over the weekend at the Ivy League Championships at Harvard in Cambridge, Massachusetts.
Thomas, from Austin, Texas, placed first in four events and was selected High-Point Swimmer of the Meet.
She won the 100 free with a time of 47.63, a new meet, pool, and program record. She also set a new meet and pool record in the 200 free, finishing first with a time of 1:43.12.
In the 500 free, Thomas took the top spot with a time of 4:37.32, a new pool record.
Along with junior Margot Kaczorowski, senior Hannah Kannah, and junior Camryn Carter, Thomas was a part of the 400 free relay team that placed first with a time of 3:17.80, a pool and program record. The quartet's victory marked the first time in program history that Penn won a relay at the Ivy League Championships.
Overall, the Quakers finished third at the Championships—their highest ever finish—with 1,256 points. Harvard finished first and Yale came in second. The Red & Blue's 1,256 points were the most every scored at the Ivy League Championships, surpassing the previous mark of 1,073 in 2007.