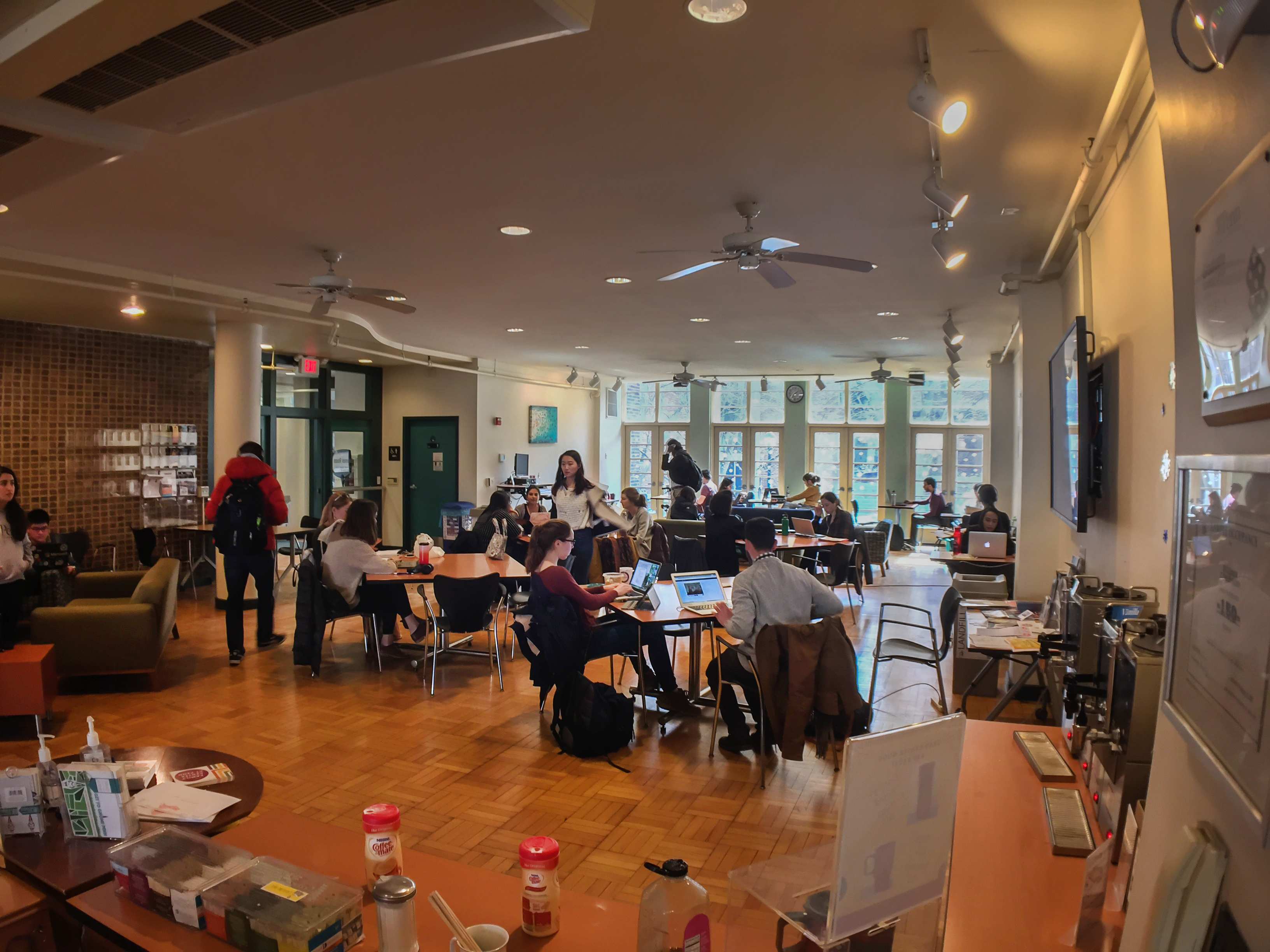 It is not news that graduate students have different needs for support than undergraduates. What the novel coronavirus pandemic has done, however, is make those differences sharper than ever. 
"Graduate and professional students face unique challenges during their academic journey at Penn, especially in this unusual year," says Benoit Dubé, chief wellness officer. "We have been working closely with student leaders to better understand how we can best meet those needs."
Penn's support staff, as well as Penn's president and provost, want students to know resources for help are still there—even if they are remote.
"We're here for them, and we're here for them in all of the ways we were during pre-pandemic days," says Michal Saraf, senior clinical director of Counseling and Psychological Services (CAPS).
In 2017, CAPS began offering counseling services using counselors embedded in individual professional schools, with the intention of meeting students where they were. The program began with the School of Veterinary Medicine, and expanded to include the Wharton School, and the School of Law, the Perelman School of Medicine, as well as Biomedical Graduate Studies in the Perelman School of Medicine. Though those services are no longer available physically, they have been adapted to be virtual, with dedicated hours per week for relevant services. These are counselors knowledgeable about the schools and the challenges students in them face, both personally and professionally.
"That has been very well received and I think the schools have liked having someone interested in responding to the needs of their professional community," Saraf explains of the program. "Along with offering individual care, these professionals have met with [people] in the schools as well as students to determine, 'What do you need?'"
Saraf says that some schools have graduate students interested in ongoing counseling, while others need a drop-in presence for a focused but non-urgent conversation. Strong relationships with the schools have allowed that to continue during the pandemic. 
Generally speaking, she adds, graduate students are at different points in their lives than undergraduates, and CAPS spends a lot of time listening and adjusting its work to what students report.
"Graduate students are at a different developmental stage, and that's important," Saraf says. "Many, a majority, are living independently, some are partnered, some have families, some are working while going to school in addition to having families, and so with a different developmental stage comes different responsibilities and stressors commensurate with those responsibilities.
"Broadly stated, that's a foundational difference for us to consider."
She explains that graduate students tend to be more socially isolated and, to boot, deal with difficult home situations.
One priority during the pandemic, says Meredith Wooten, director of the Grad Center, has been to remind students that resources that were previously available are still accessible. 
"It should be obvious that everybody is remotely available, but for some students, if you're used to encountering a resource in a physical space, it's not necessarily obvious to know how to reconnect remotely and think about having a student health appointment online," she says. "A lot of our job has been promoting existing resources and connecting students."
The Grad Center has been particularly focused on building a sense of community for grad students during a time when they're socially distant and without the Center's usual physical meeting space. 
"It's created a sort of existential crisis for the Grad Center," she says. "We're the place you go for free coffee and tea, and to get away from the stresses of your academic program. With everyone inviting school and work into their homes, it's very difficult to know how to recreate the kinds of organic encounters and conversations that naturally happen in a busy student center."
While she says there is "no standard, universal grad student experience," and thus no one-size-fits-all response to challenges they face, building community has become essential for helping students who live in the area or have been approved for on-campus research, or students who are here for a multiyear program and don't have a strong support network. 
Social connection and support will be more important than usual this fall. The Grad Center has been working throughout the summer to provide resources and opportunities to enable students to connect with one another and with campus resources and activities. This includes weekly check-ins, peer accountability groups, a weekly writing challenge, and various one-time activities. The Center will soon resume "Fourth Fridays" networking meetups virtually, as well as language chats and virtual "coworking hours." 
"The most important thing for us, going into fall, is to acknowledge to students that what we're experiencing is incredibly difficult and can feel very isolating, and that they're not alone in feeling that," says Wooten. "It is very difficult, and we know that people will not be as productive as they want, that they're not getting the experiences they thought they'd have, and the disappointment in that is real.
"At the same time, I hope we can all exercise patience and compassion toward ourselves and those around us, keeping in mind that we are all learning as we go and the remote environment makes it even harder to know what circumstances those around us might be confronting."
Wooten encourages students to look to their page of resources, especially those looking for ways to connect with other students or who are anxious about losing ground with research or professional development. 
The Family Center, meanwhile, interacts with student parents who are undergraduates, graduates, and postdocs. 
"The issues graduate students face are the same issues student-parents face and more so," says Jessica Bolker, director of the Family Center. "We know isolation can be a problem for grad students generally, and we know this is a problem for student-parents—they feel isolated from departments because of parenting responsibilities. Maybe they can't go to happy hours because they have to pick up their kid. We try to connect students who are parents in ways that area accessible to them—play dates, movie nights, etc. But also give them the chance to connect and find a network."
Bolker says work-life balance has been especially challenging for student-parents during the pandemic. 
"It's hard to be in class with a professor and live on Zoom when your kid is also doing the same thing and needs your help," she says. "Juggling that is really hard. That's one of the biggest problems facing student-parents."
The Center has drafted the "Best Practices for Supporting Pregnant and Parenting Students" guide for supporting student-parents, which has been issued to every school. Many faculty members, she explains, don't know they have student-parents in their classes. Education, awareness, and connectivity can go a long way toward easing the burdens—or at least some of them—facing student-parents.
"If you don't provide support for student parents, you don't have a diverse academy," Bolker says.
All students are reminded that CAPS clinicians are available 24/7; drop-in sessions are offered during CAPS business hours Monday through Friday. CAPS also has a page with tips for coping with COVID-19.