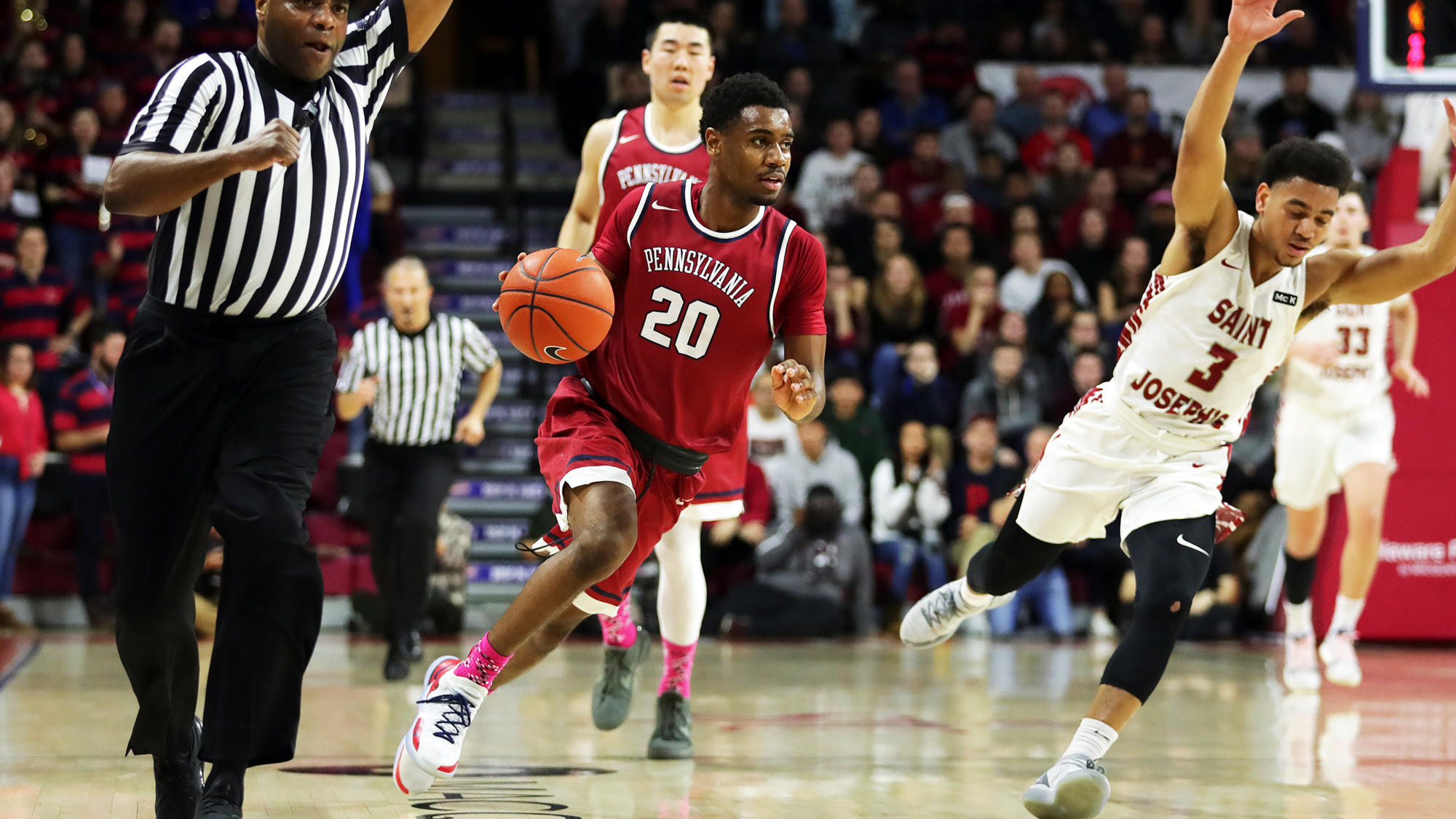 Bryce Washington, a freshman guard on the men's basketball team, played like a seasoned vet in Penn's Big 5-clinching, 78-70 victory over Saint Joseph's on Saturday at the Palestra, dropping 23 points and grabbing 10 rebounds, both team highs. His excellent execution has merited Ivy League Rookie of the Week and Big 5 Player of the Week awards.
In 35 minutes of play, Washington was 8-14 on field goals, 6-12 from the three-point line, and 1-1 from the foul line. He also had four assists and two steals.
The Quakers' win over the Hawks marked the first time Penn has finished undefeated in the Big 5 in 17 years.
January has been good to Washington. He was previously named Ivy League Rookie of the Week during the week of Jan. 7.
With a record of 12-6 (0-2 in the Ivy League), the Red & Blue look to pick up their first conference win of the season on Friday against Cornell at 5 p.m. in Ithaca, N.Y.