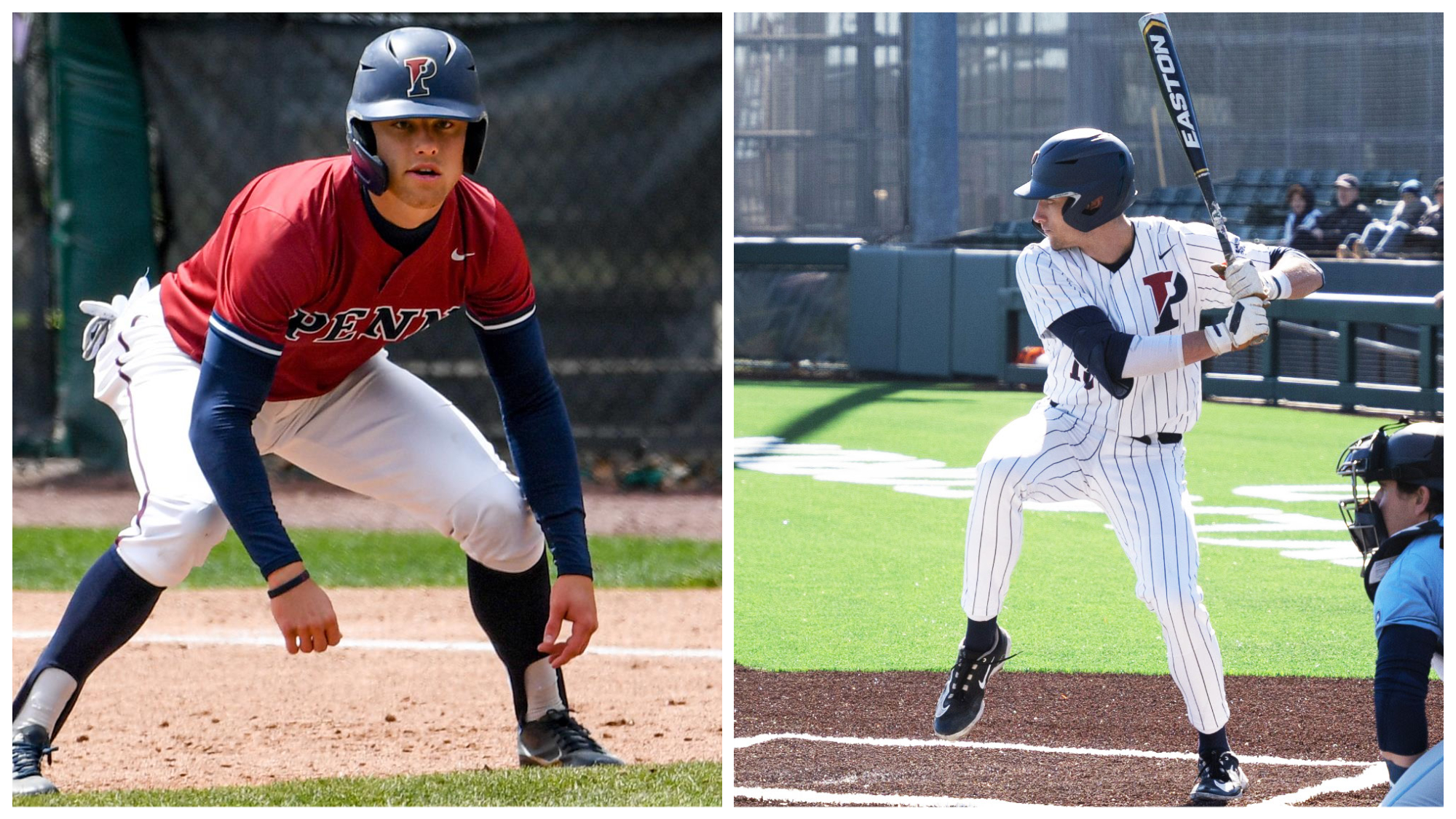 Two members of the baseball team have received weekly praise from the conference for their dominance on the diamond.
Fourth-year outfielder Seth Werchan has been named Ivy League Player of the Week and first-year infielder Davis Baker has been named Ivy League Rookie of the Week.
The Quakers went 3-1 over the past week in games against Villanova and the University of Massachusetts. Werchan batted .500 across the four games and had six runs, six RBIs, and four extra-base hits. Baker hit .357 with four runs, three RBI, and three extra-base hits.
Versus Villanova on March 15 at Meiklejohn Stadium, Werchan was 1-4 with one run and two RBIs in Penn's 15-5 win. Baker batted 1-3 with one run, one RBI.
In the Red & Blue's 9-3 victory over UMass at Meiklejohn Stadium on March 18—the first game of a doubleheader—Werchan was 2-3 with two runs and one triple. Baker was 1-4 with one run.
Penn defeated UMass 19-4 in the second game of the doubleheader. Werchan batted 3-3 with three runs, four RBIs, and one double. Baker batted 3-4 with two runs, three RBIs, one double, and two triples.
Headed into Wednesday afternoon's matchup against 11-8 Lehigh in Bethlehem, Pennsylvania, the Quakers are 8-7. Davis leads the team in batting average (.396), hits (21), doubles (four), triples (two), and on-base percentage (.448).