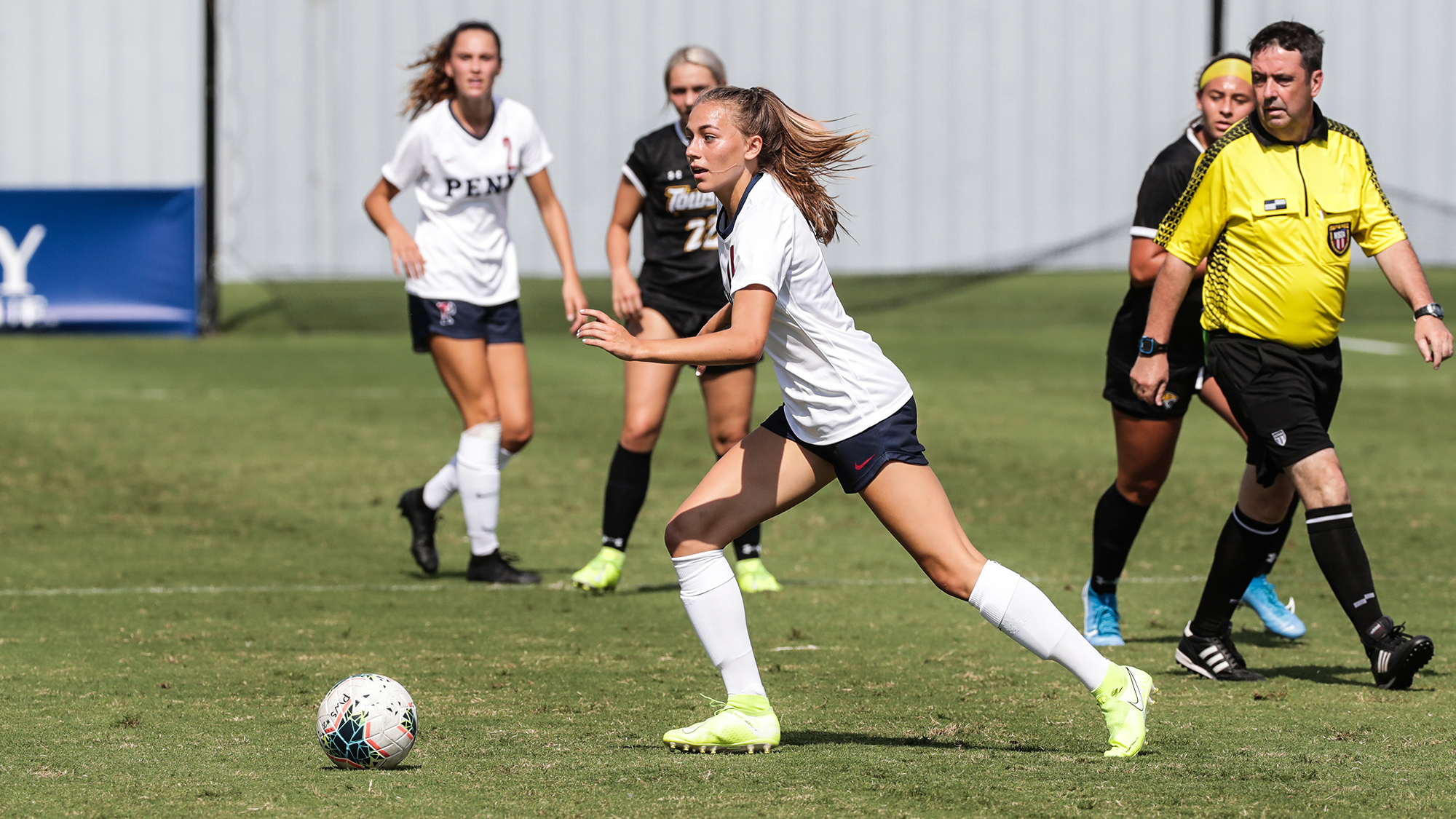 Junior midfielder Breukelen Woodard scored two clutch goals in the women's soccer team's 4-2 victory over Cornell on Saturday—the game-tying goal in the 53rd minute and the game-winning goal in the 74th minute. For her performance, she has been selected Ivy League Player of the Week.
A native of Rutland, Vermont, Woodard finished with three shots, two shots on goal, and two goals against the Big Red, for a total of four points. She leads the team in goals scored (five) and is second on the team in total points (11). She also scored the game-winning goal in Penn's 1-0 shutout of Mount St. Mary's on Sept. 8.
Woodard is currently tied for second in the Ivy League with five goals on the season. Her two game-winning goals are tied for second-best in conference, and she is tied for sixth in the Ivy League with 11 total points.
The 6-3-1 Quakers are currently tied for third place in the conference with a 1-1 record. On Saturday, Oct. 12, they take on Columbia in New York City.