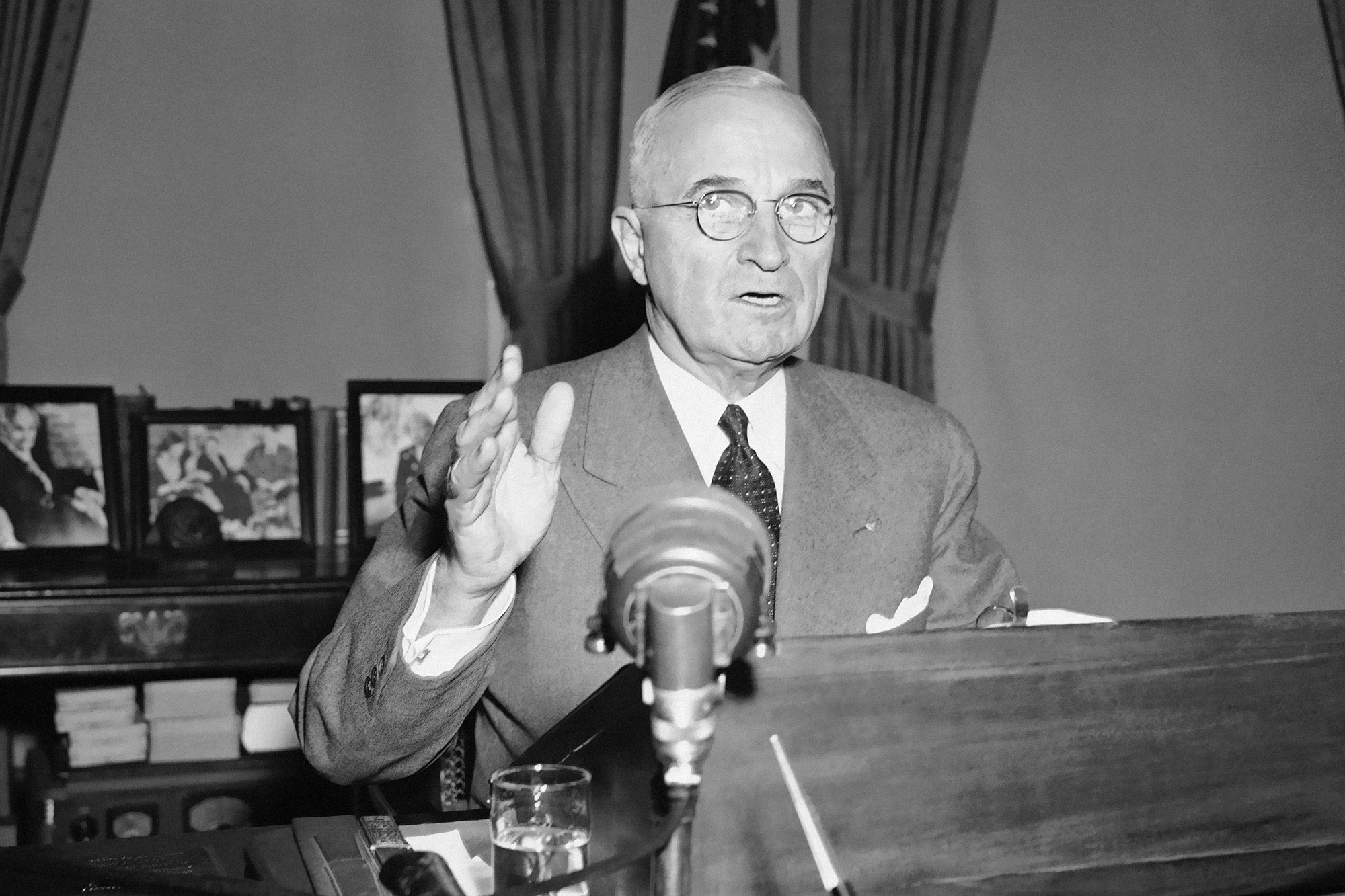 "The situation in Europe is grim and forbidding as winter approaches," said President Harry Truman on Oct. 5, 1947. "The tragedy of hunger is a stark reality."
In the first televised presidential speech, Truman implored his audience to cut back on grain to support a war-ravaged Europe. He called this a contribution to a just and lasting peace. "I am confident we will have the support of every American," Truman said.
At the time, only about 44,000 U.S. households had a television set. "This was an experiment," says David Eisenhower, director of the Institute for Public Service and a lecturer in the Annenberg School for Communication. "It was really not an effort to reach the American people directly by way of television but a way to reach them by way of news reports and radio broadcast."
Within five years of this address, almost 17 million households had televisions—three out of every five families. Between 1947 and 1952, "America wired itself for television," Eisenhower says.
On the 75th anniversary of the first televised presidential speech, Penn Today spoke with Eisenhower about the significance of this moment and the history of politics and media.
David Eisenhower is the grandson of Dwight Eisenhower and the son-in-law of Richard Nixon.