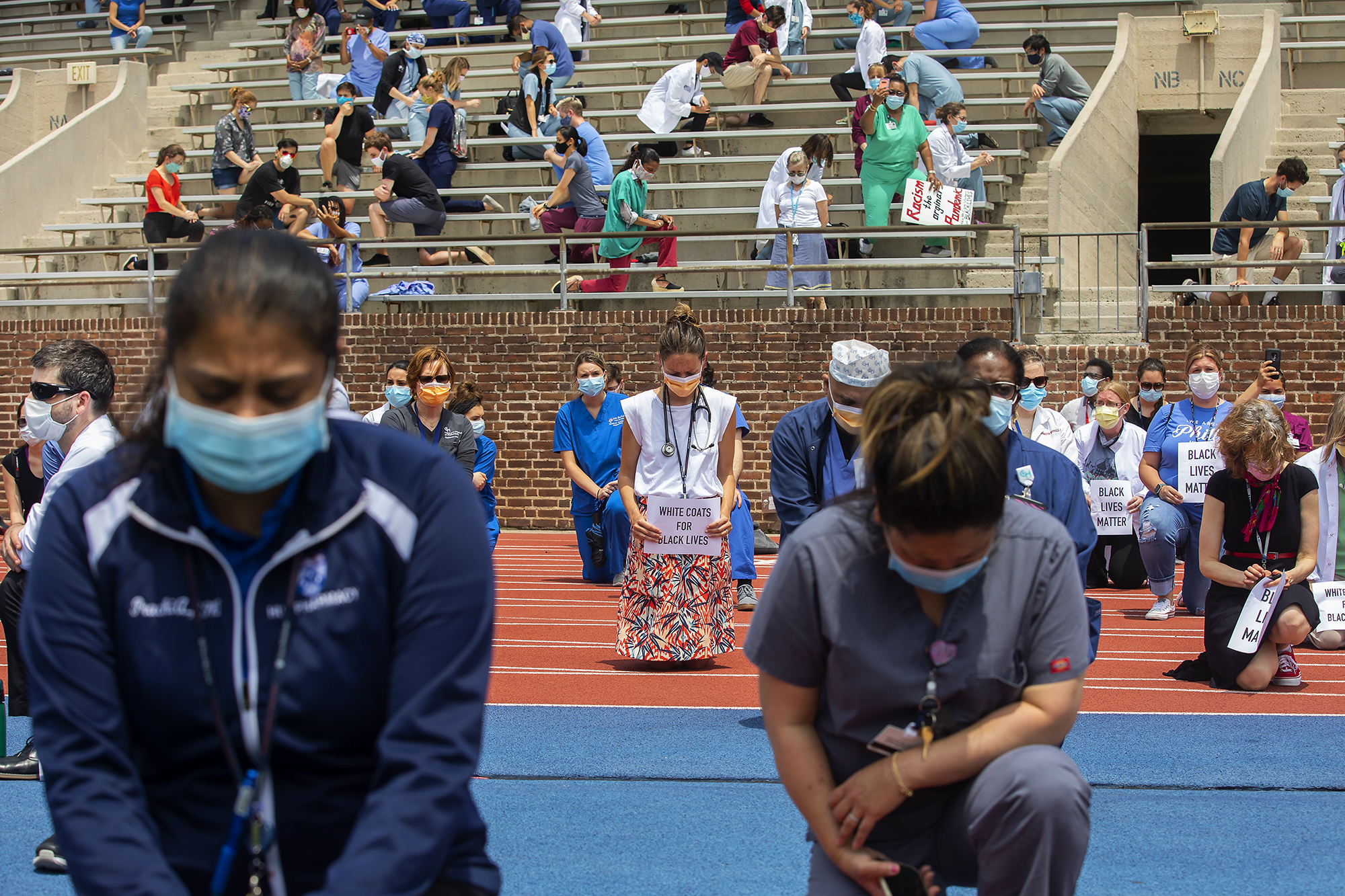 On Friday afternoon, hundreds of University of Pennsylvania Health System and Children's Hospital of Philadelphia doctors, nurses, and staff gathered on Franklin Field. They knelt silently for eight minutes and 46 seconds, in remembrance of George Floyd's death in Minneapolis by police officers, as well as countless others who have been victims of racism.  
The murder in Minneapolis has spurred countless demonstrations across Philadelphia, the U.S., and world, joining folks together who oppose police brutality and racial injustices. 
Iboro Umana, an internal medicine resident at Penn, said the number of people who turned out to Franklin Field was incredible. "It reinforced the idea that we're not alone as minorities here … and it reinforced that we still have a long way to go."
Both doctors at Penn, too, Michal Elovitz kicked off the White Coats for Black Lives event, and Florencia Polite delivered inspiring remarks.
"It's important to see so many people together addressing and realizing this is an issue, and committing to working together to engage on this long process," Umana says. "It's not going to be easy but when you realize you're not doing it alone and other people feel the same, it's really empowering." 
Also interesting, noted Umana, is that this is all happening in the midst of COVID-19. 
"In terms of connections with each other, we were at a low point," Umana says. "Moments like this when we come together takes on even more significance." 
This story is by Lauren Hertzler.