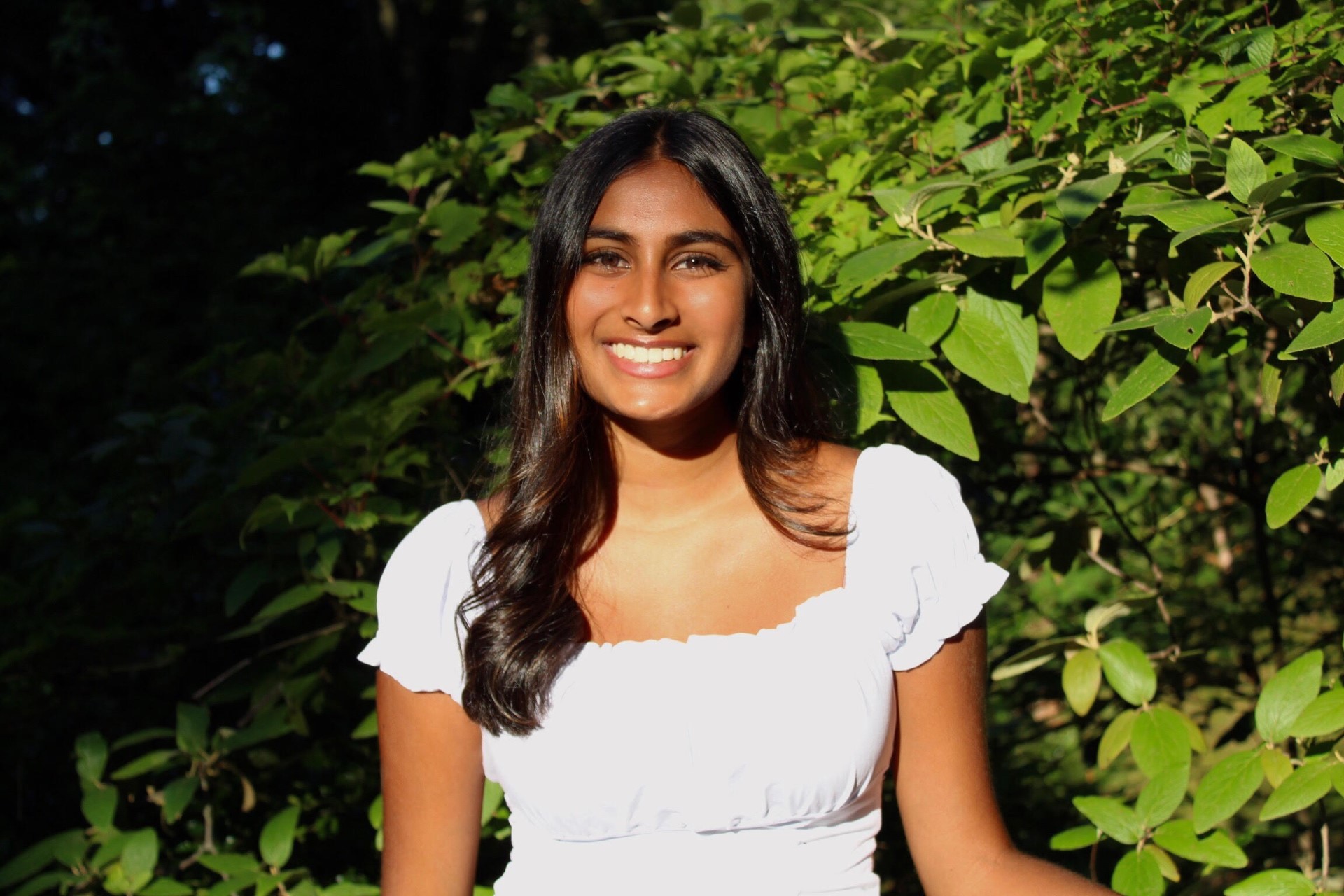 Third-year student Ayesha Patel first developed an interest in ballet when she was little girl, and she has been dancing ever since.
So an internship with BalletX, the Philadelphia contemporary ballet company, seemed like the perfect opportunity to combine her knowledge of dance with her knowledge of economics, her major in the College of Arts and Sciences. 
"I love dancing; it's something I've always been passionate about, but I knew I wasn't following a career as a professional ballet dancer," says Patel, who is from Rochester, New York. While Patel does not want to dance professionally, she says, she does "want to work in the ballet industry in some way." 
The 10-week internship is through the Summer Humanities Internship Program, which provides a $5,000 award supported by the College and administered through the Center for Undergraduate Research and Fellowships. 
This is the first year that BalletX has been a partner in the internship program. Since Penn provides the student intern a financial award, "it is fantastic and a huge support to nonprofits like us," says Megan O'Donnell, BalletX managing director.
O'Donnell says Patel "stood out from the crowd," when they reviewed applications and interviewed finalists. "She's been really amazing," O'Donnell says. 
A major project for Patel throughout the summer was research and doing strategic planning for a BalletX program called Young Xers for professionals 21-40 years old. A pilot program was in place before the pandemic, and Patel was tasked with creating a plan to bring it back to life, designed to attract younger patrons and donors with networking events like happy hours and intermission receptions at performances. 
During the research phase, Patel reviewed the pilot program, studied similar programs at other arts organizations, and wrote a comparative analysis. She then created a description of a Young Xers committee and a membership structure, a proposed budget, an events calendar, and suggested local partners. Finally, she drafted a marketing plan and content for the website and presented a three-year strategic plan to the BalletX team. The launch is now scheduled for October. 
"It involved a lot of financial planning, making sure that we're generating revenue from this program, and that it is benefitting BalletX in some way," Patel says. She also helped plan and staff a Young Xers social event in July.
"Having an intern like Ayesha, who is so smart and diligent, was really beneficial and definitely allowed us to speed up our time frame for relaunching the Young Xers program," O'Donnell says, adding that Patel is "very proactive and willing to jump in wherever she's needed" and "very self-directed." 
"They gave me a lot of responsibility for an intern, and I really appreciated that," Patel says. "I really liked having the level of responsibility to pilot a new program and explore that on my own." 
Without Patel, they would not have been able to launch the program this year, O'Donnell says. "We're a small team, and we're so busy trying to get all of our programming up and running that it's hard for us to take the time to really dive into structural questions, but those structural questions are so key to the success of the program in the long term," she says.
The Young Xers program is critical to the future of BalletX, O'Donnell says. "It's important for us to encourage younger audiences to attend the arts and to support the arts, and to ultimately donate to the arts, because without them and without their interest and their dedication the arts can't survive in the long term," she says. "We need younger folks to get involved and to be excited about our work."
In addition to the Young Xers, Patel worked on shorter-term projects, including tracking and analyzing the ticket sales for a two-week run of performances in July. She created a detailed analysis of the ticket sales compared with a two-week series in 2019 before the pandemic. "It was interesting to look at how the pandemic has affected ticket sales and how it has affected the arts industry as a whole," she says. 
Patel also helped around the office, sitting in on meetings and taking notes and helping with brainstorming, including a marketing email blast. "I got the opportunity to collaborate with a lot of different teams at BalletX, so that was a really great experience," she says, noting that the staff was welcoming.  
"I also just really appreciated having that professional experience working in the ballet and arts industry, since it's something that I've been involved in most of my life," she says. "I've made a lot of connections in the industry that I think will be very helpful as I look for internships and other jobs."
She grew up as a competitive dancer, trying jazz, contemporary, and other styles, but focused on ballet once she was in high school. "It was always something that I just really enjoyed. I've always been very into music and dance," she says. 
O'Donnell says that dedication was key to her success in the internship. "She loves the art, she loves the dance, and you can see that in everything she does," O'Donnell says. 
Patel dances in the Penn Ballet company, performing in "The Nutcracker" and "Alice in Wonderland" last year. Since her first semester on campus she has has been involved in the Penn Debate Society, currently as vice president. And she is in the Sigma Kappa sorority and is vice president of alumni relations there. 
Now back on campus, Patel says she is looking forward to attending BalletX performances and visiting her summer colleagues in the coming year. "I'm definitely looking forward to seeing how the Young Xers program turns out in the future," she says. 
And O'Donnell says BalletX hopes to have another Penn intern next summer. "We've had a great experience," she says. "There's nothing that I would change, and I would definitely be excited to meet new possible interns and to have them work with us."