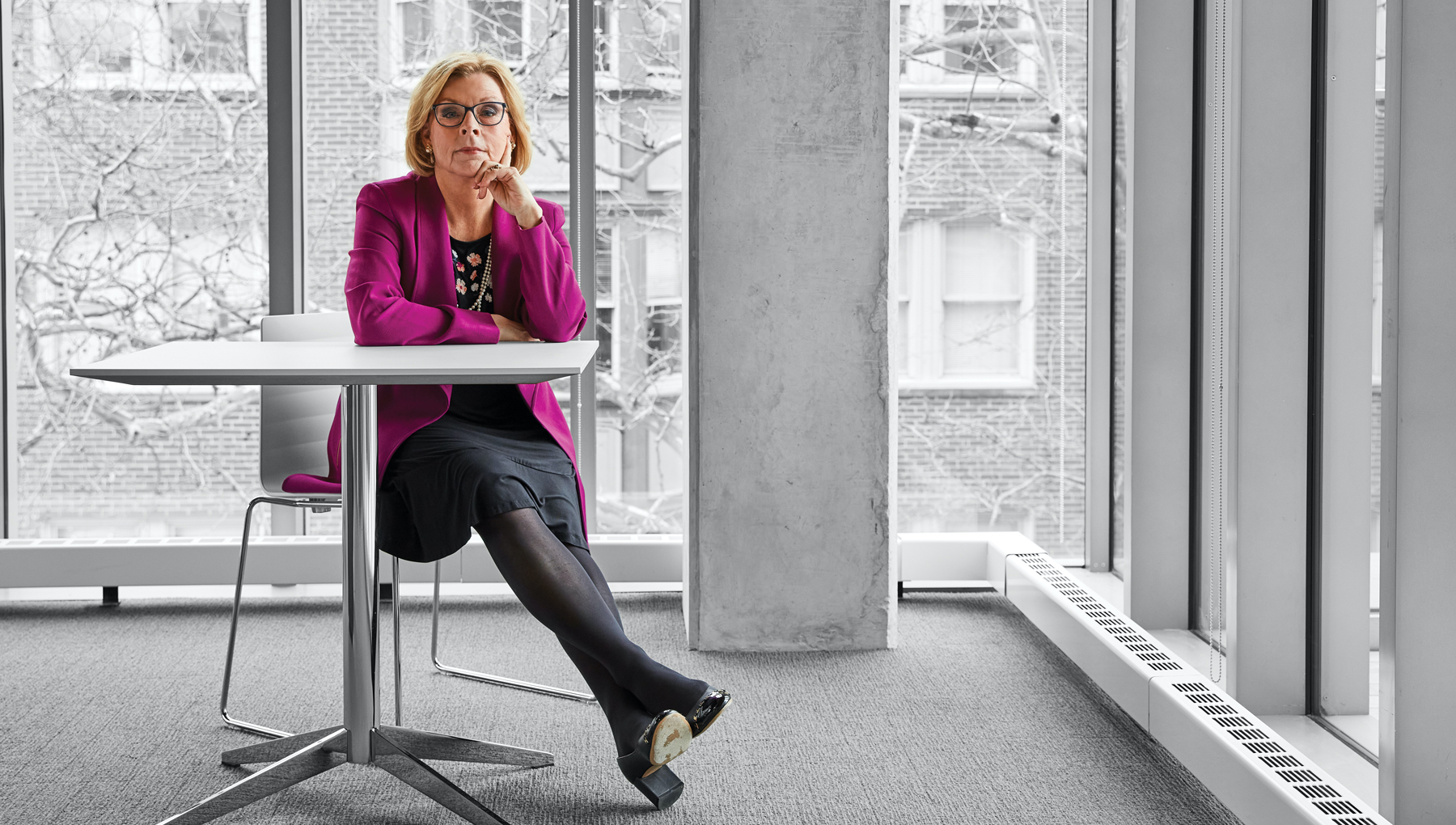 Marci Hamilton, a Penn professor of practice in political science, founded the nonprofit academic think thank CHILD USA six years ago, but she's been researching child sexual abuse statutes of limitations for far longer. An attorney who clerked for Supreme Court Justice Sandra Day O'Connor, Hamilton has used her legal system knowledge to advocate for children who have experienced sexual abuse. Now she has taken on yet another role, as co-chair of the newly formed Global Statute of Limitations Task Force.
The intent is to better understand the legal rules worldwide around how long victims of sexual abuse can pursue legal action for crimes committed against them—and to work to change or abolish those rules.
"The court deadline for pressing charges against a perpetrator or suing an institution are arbitrary barriers to justice that silence victims, shield those who caused the abuse, and poison our social collective," Hamilton said during a panel marking the first World Day for the Prevention of and Healing from Child Sexual Exploitation, Abuse, and Violence, held in Rome on Nov. 18. She joined distinguished panelists including the First Lady of Sierra Leone and director general of the United Arab Emirates Ministry of Tolerance and Coexistence.
Sexual abuse of children is a staggering problem: By age 18, 1 in 5 girls and 1 in 13 boys will have experienced it, according to data Hamilton presented from the World Health Organization and from her own research. "The vast majority of survivors do not come forward in childhood, but rather decades later," she said. "We know for a fact that statue-of-limitation reform yields tangible results that empower victims and educate the public so we can prevent future abuse."
To that end, Hamilton announced the launch of new initiative from an arm of CHILD USA called CHILD Global, in partnership with the Brave Movement, a survivor-led international organization dedicated to ending child sex abuse and exploitation. The groups will conduct research on statutes of limitation for every country in the world and track the data in a global dashboard, much like one CHILD USA maintains for the United States.
"We have already covered Latin America, South America, and the U.S.," Hamilton said, in an email following the panel. "We will turn to Europe, Africa, and Asia next. We will keep filling in the global map."
Decades of research has shown that statue-of-limitation reform benefits not only the victims of sexual abuse, but the public as well, Hamilton explained. It can identify predators hiding in plain sight, validate the victim experience, and offer insight into the prevalence and risk of child sex abuse. "Statute-of-limitations reform helps everybody," she said. "It is the tried-and-true method."
This work—and the other endeavors Hamilton and her colleagues have made toward this goal—matter now more than ever, she said. "The effort will be worth it, because the devastation of child sex abuse costs society billions each year in suffering, lost economic output, and the destruction of families."
Marci Hamilton is a professor of practice in political science in the School of Arts & Sciences at the University of Pennsylvania. She is also the founder, CEO, and academic director of CHILD USA, a 501(c)(3) nonprofit academic think tank at Penn dedicated to interdisciplinary, evidence-based research to prevent child abuse and neglect.