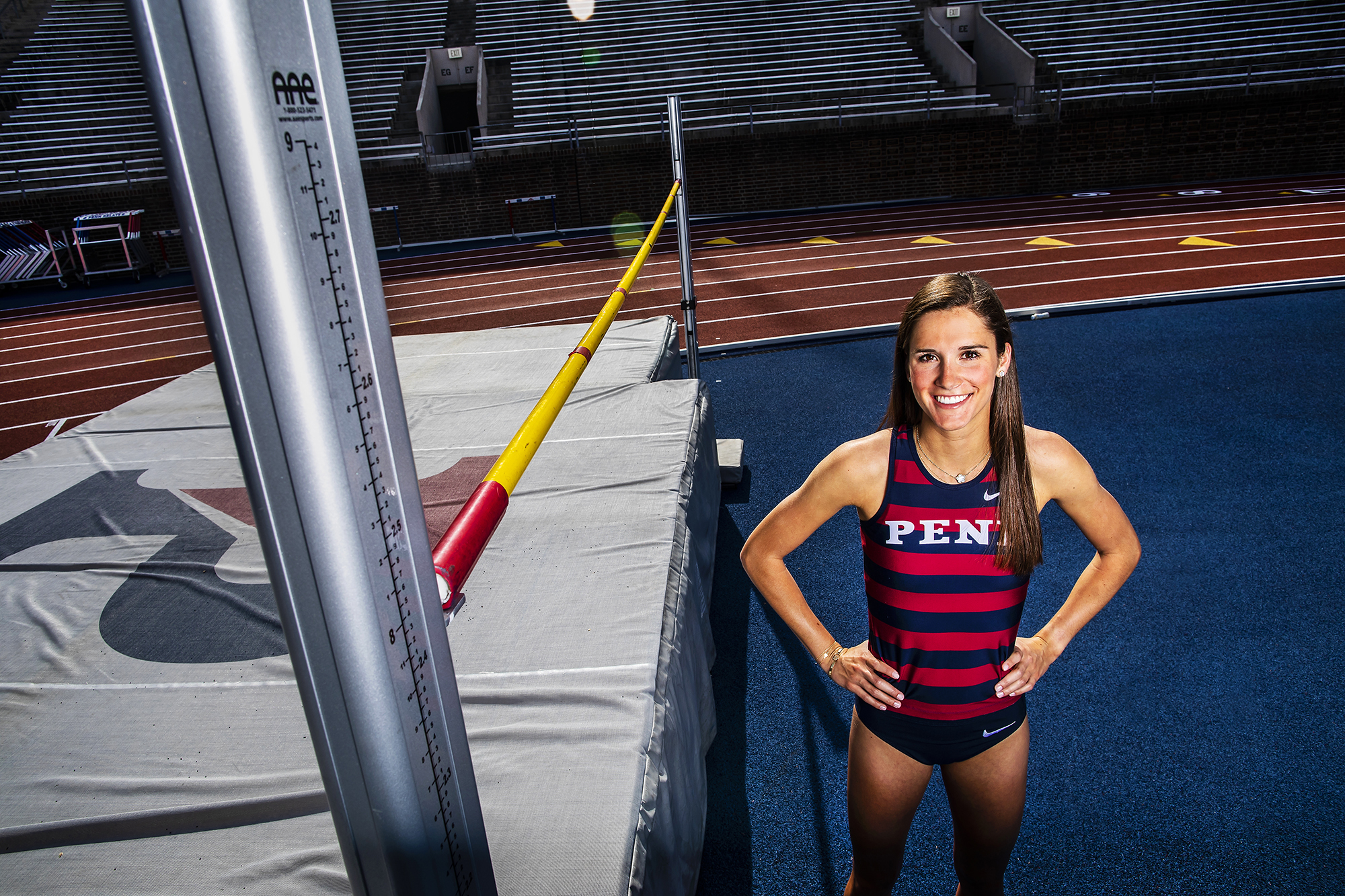 High jumper Anna Peyton Malizia, a senior on the Ivy League champion women's track and field team, is at her greatest in front of large, roaring crowds, like the recent Penn Relays.
On the meet's third day, in front of tens of thousands of raucous track fans, Malizia became the first woman in school history to win the high jump championship, clearing 1.82 meters. 
"I always do the best when I can hear people watching me or cheering for me," Malizia says. "That's a big thing for me."
From Tampa, Florida, Malizia has been a high jumper since she was a freshman in high school. She is the two-time defending Ivy League champion in the high jump—indoor and outdoor—and she has also earned two consecutive First-Team All-Ivy honors.
This season, Malizia set the indoor and outdoor school record in the high jump. At the PSU National Open on Jan. 26, she broke the indoor mark, clearing 1.81 meters. In late March at the Texas Relays, she broke the outdoor record, clearing 1.82 meters.
Penn Today got together with Malizia at Franklin Field to discuss her two first names, how to be a successful high jumper, her training schedule, how her ballet training has helped her high jumping, and her plans after Commencement.