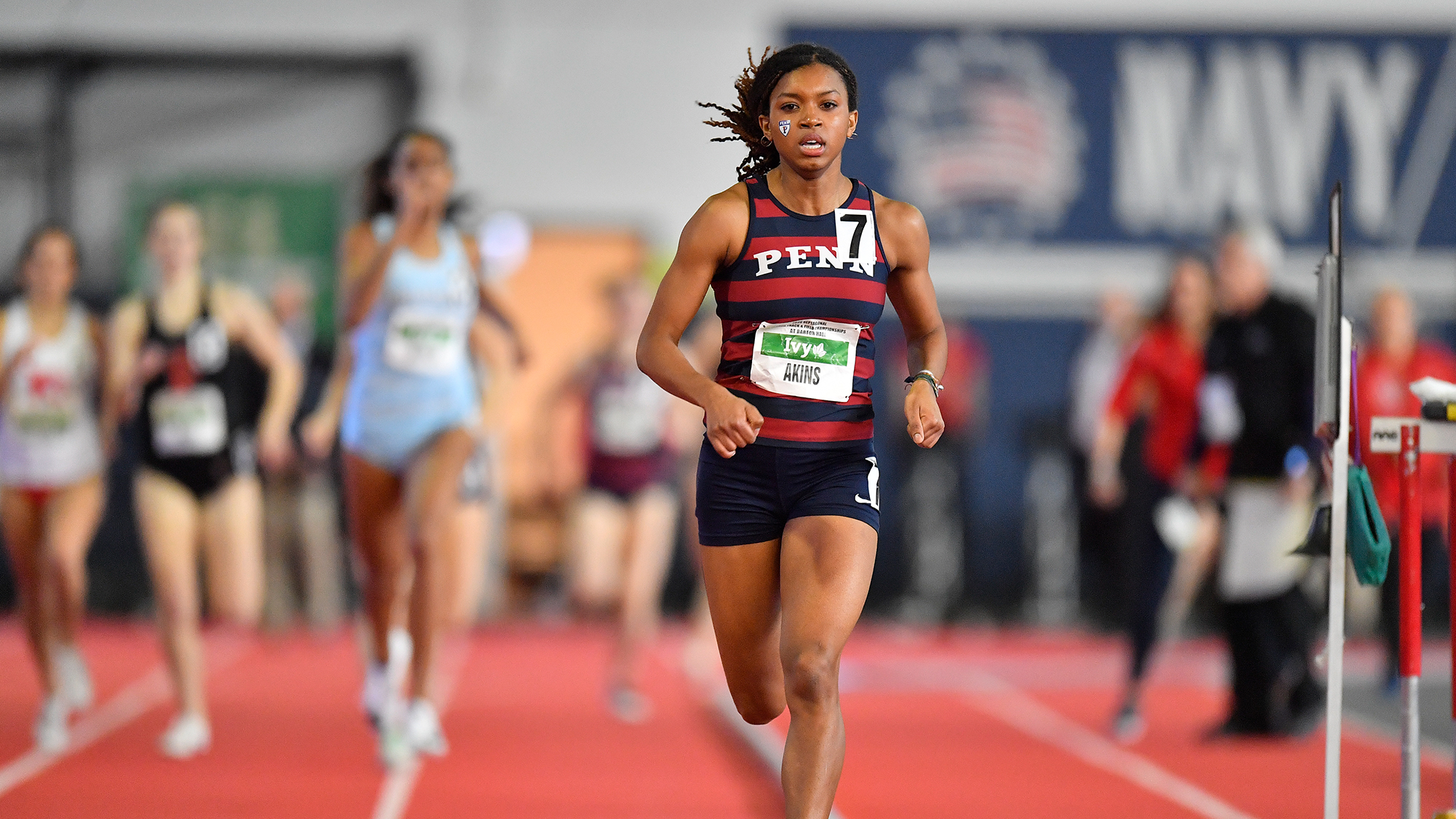 Nia Akins, one of the greatest athletes in Penn history, has been named an Indoor Track & Field All-American by the U.S. Track & Field and Cross Country Coaches Association.
Akins, who graduated in May, was off to a stellar senior track & field season before it was cut short by the coronavirus. Competing at Boston University's David Hemery Valentine Invitational on Feb. 14, she ran the second-fastest indoor 800m in NCAA history, placing first with a time of 2:00.71.
She was the national runner-up in 2019 in the indoor and outdoor 800m. Big things were expected at this year's indoor and outdoor NCAA Championships, which were canceled because of COVD-19.
In the Penn history books, Akins' name is etched multiple times in various events. She is first all-time in the outdoor 800m (2:01.67); first in the indoor 4x800m relay (8:45.54); first in the outdoor 4x800m relay (8:33.39); first in the outdoor 1500m (4:16.44); first in the outdoor 4x400m relay (3:32.12); first in the outdoor DMR (10:59.44); first in the indoor 800m (2:00.71); and first in the indoor 1000m (2:43.92).
At last year's Penn Relays, she was named College Athlete of the Meet, making her the first Penn athlete, male or female, to win the award, and only the fourth overall in Ivy League history.
Currently, she is training for the Olympics.