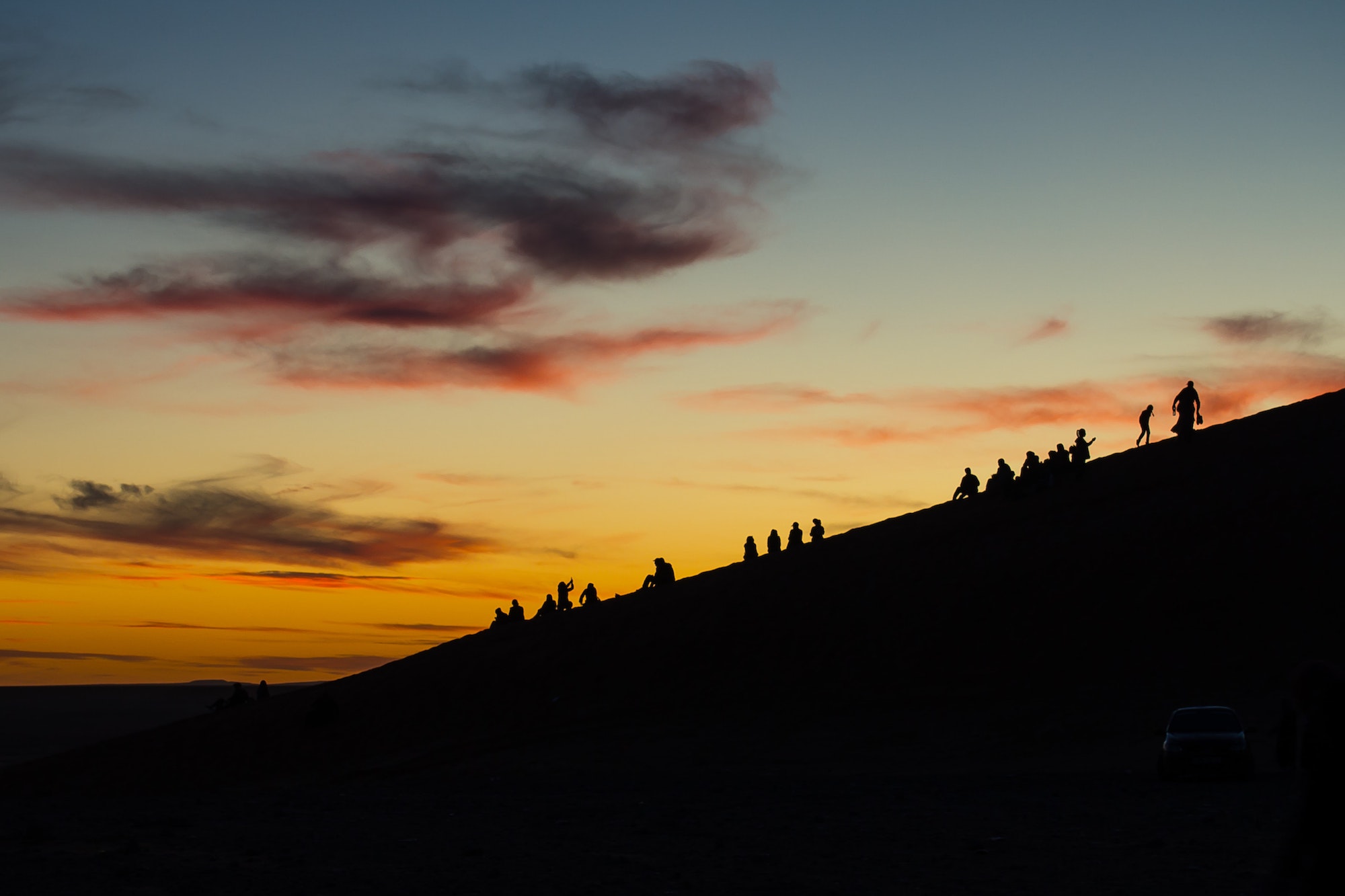 Asylum, which "begins with the obligation to provide outsiders admission," is "one of the most pressing issues of our time," said Michael Jones-Correa in a Perry World House talk sponsored by the Wolf Humanities Center. Jones-Correa is the President's Distinguished Professor of Political Science and founding director of the Center for the Study of Ethnicity, Race, and Immigration.
International conventions regarding asylum were first adopted in 1951 as a response to the tens of thousands of people displaced after World War II, as well as "guilt about a number of Jewish asylum seekers that were turned away from the United States or other countries," Jones-Correa said. Between climate change, war, famine, state persecution, and narco-violence, there are an estimated 84 million displaced people, who encounter increasing difficulties seeking resettlement. Seventy years later, he asked, is asylum still viable?
Jones-Correa made a distinction between asylum-seekers and refugees. Refugees, he said, have been forced to flee their country, usually to a neighboring country, where they apply for refugee status in a third country. He used the examples of Rohingya refugees going to Bangladesh from Myanmar and Syrian refugees, many of whom left for Turkey, Lebanon, and Jordan. Asylum seekers apply for asylum upon arrival, not after resettlement. Countries have an obligation to provide asylum to anyone who has a "well-founded fear of being persecuted," Jones-Correa said.
The European migrant crisis, precipitated by the Libyan and Syrian civil wars in addition to the war in Iraq, saw a dramatic increase in the number of people applying for asylum in Europe. More than 2 million applied for asylum between 2013 and 2015, Jones-Correa said, with Germany receiving the largest number of applicants. The fact that Germany accepted so many applicants signaled the beginning of the crisis, said Jones-Correa, noting that immigration is now seen as a major crisis there, and the majority of its citizens disapproved of the way the European Union handled the migrant crisis. This "shaped the way policy makers saw that moment," said Jones-Correa. "They would never repeat this moment again.
"The pressure was to harden the borders, and in response, the EU began making a number of side deals with 'gatekeeper countries' to buffer them from asylum seekers," Jones-Correa said. Former German Chancellor Angela Merkel, for example, in addition to accepting asylum-seekers, entered into a paid agreement with Turkey in which Turkey serves as a buffer state for the E.U., he said. Most of the world's displaced people are hosted by the developing world, he said. 
"If you look at the period where asylum peaks, there is a quite dramatic reduction in the numbers of asylum seekers to the EU that were prevented from arriving," said Jones-Correa said. "This idea of externalizing asylum seekers did not come out of nowhere," he said. "The U.S. was an innovator in these kinds of policies." 
In the 1990s, tens of thousands of people arriving to the U.S. from Cuba and Haiti led to a shift in policy during the Clinton administration, Jones-Correa said. Haitian boats were turned back and repatriated. The Cuban policy changed to "wet foot, dry foot," meaning that Cubans encountered at sea were turned back, while those who made it to the U.S. were allowed to stay. These policies were designed to "push asylum seekers away, prevent them from making physical contact with U.S. soil," he said.
The Trump administration went further, implementing a "remain in Mexico" policy starting in January 2019. This requires asylum seekers to pass a credible-fear screening and return to Mexico until their case is adjudicated, a process that can take months, Jones-Correa said. The Trump administration also signed a series of "safe third country agreements" with Mexico, Guatemala, El Salvador, and Honduras, "pressuring them into being the final destination for asylum seekers." 
When COVID hit in 2020, the Trump administration implemented further restrictions in the name of public health, citing Section 262 of U.S. Code Title 42, Jones-Correa said. Both policies—remain in Mexico as well as Title 42 restrictions—have continued during the Biden administration, which wants these problems to go away, said Jones-Correa, not in the sense that they will be solved but that they are not in public view. 
Physical walls have also been constructed to limit the number of migrants. There are now walls going through the populated areas on the U.S./Mexico border, pushing migrants into less populated areas that are harder to cross. "This has increased the number of deaths," Jones-Correa said. On the European side, "the Mediterranean is the deadliest crossing for migrants," he said. While the number of crossings has gone down, the number of deaths remains constant. "These policies are not accidental. They are deliberate, designed to discourage people by making the crossing dangerous, leading to death," he said.
"I wish I could end the talk there," said Jones-Correa. "These are terrible policies." But alongside the erosion of asylum, there has also been an erosion of democracy and a rise in right-wing popularism both in the U.S. and Europe, he said. These are correlated: The higher the number of immigrants per million citizens, the stronger the anti-immigrant sentiment has become, especially in eastern Germany and particularly in Berlin. 
Jones-Correa quoted Hilary Clinton, who spoke to The Guardian in 2018: "I think Europe needs to get a handle on migration because that is what lit the flame." If they do not, "the migration issue will continue to roil the body politic." 
"She lost to Trump," Jones-Correa said. "Should there be a political calculus to asylum acceptance rather than a clear and moral obligation to those asking for asylum?" he asked. "What's the political price?"
A possible solution, he said, would be "asylum with strings." For example, accepting asylum comes with biometric identification as a way of keeping track of people within borders. "It's a morally complicated solution," Jones-Correa said, but "we need to come to grips with the fact that asylum is not going to go away and the numbers of people asking for asylum are only going to increase." 
This event was part of the Wolf Humanities Center's 2021-22 forum on migration.