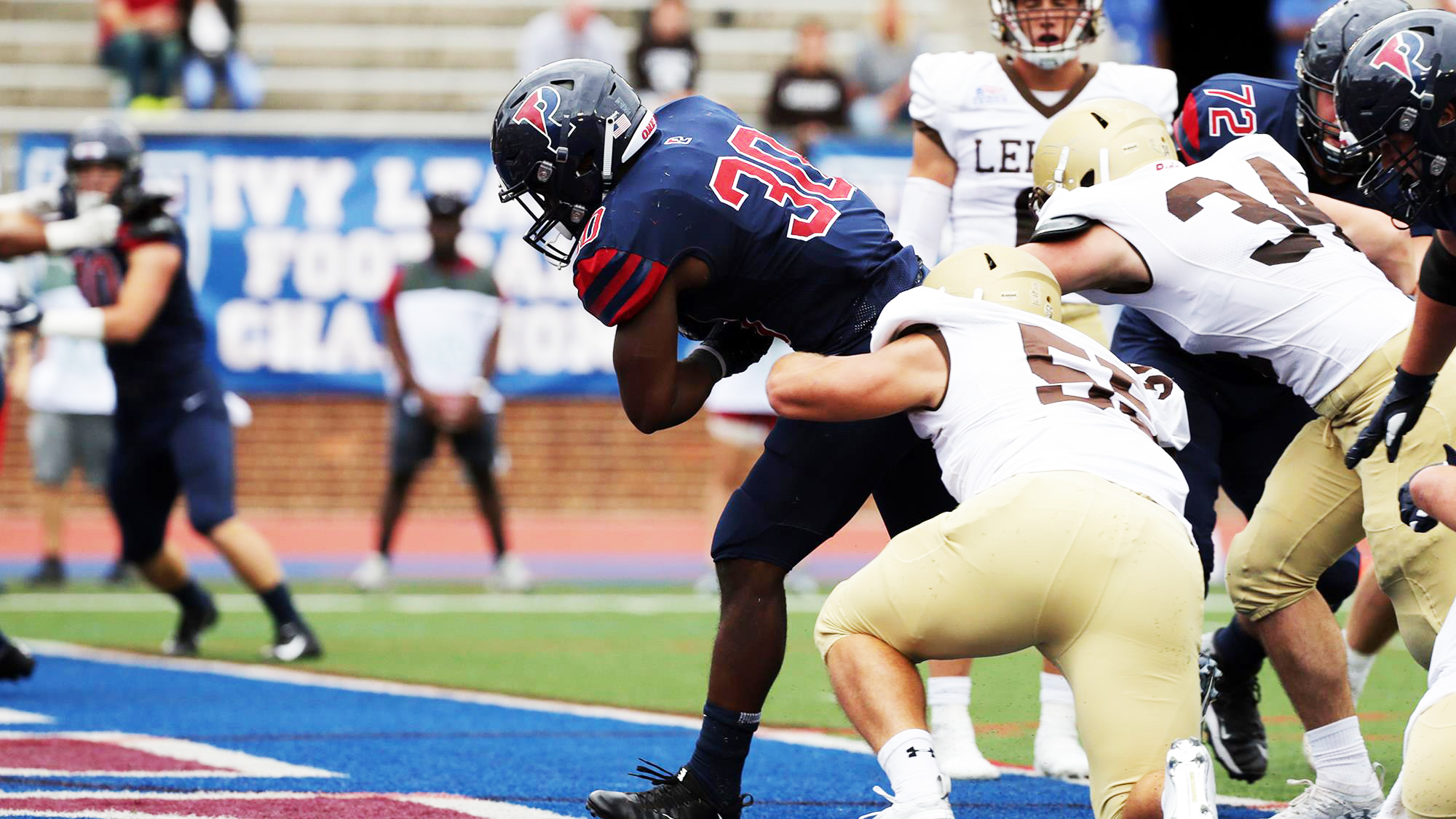 On Penn's first play from scrimmage on Saturday versus Brown, Red & Blue running back Karekin Brooks fumbled and the Bears recovered near midfield.
Brooks, a junior, responded with 34 careers for 246 yards—7.2 yards per carry and sixth-most in school history—and propelled the Quakers to a muddy, hard-fought 13-7 win in Rhode Island.
Following his turnover, Brooks burst through the line on the next series for a 63-yard run to set up Jack Soslow's 21-yard field goal.
In the second quarter, Brooks broke open a 47-yard run to put the Quakers inside Brown's 5-yard line, but junior running back Abe Willows coughed it up at the 2 and the Bears recovered.
After the Penn defense forced the Bears to punt from their own 30-yard line, junior quarterback Nick Robinson moved the Red & Blue down the field and connected with senior wide receiver Steve Farrell on a 10-yard score to put Penn up 10-0.
Soslow, a senior, chipped in a 23-yard field goal before the break and the Quakers entered halftime with a 13-0 lead.
Penn's defense was stout in the second half, forcing three turnovers, including two on consecutive possessions. Freshman defensive back Mohammed Diakite intercepted a pass in the third, and junior defensive back Tayte Doddy forced a fumble on the next series. Senior linebacker Nick Miller added a timely strip-sack in the fourth. 
Brown scored a touchdown with 27 seconds left in the game, but the Quakers recovered the onside kick.
Robinson finished the game 6-7 passing for 46 yards and a touchdown, and rushed 8 times for 25 yards. Farrell caught 7 passes for 41 yards and a touchdown. Miller had 3 tackles, 2 tackles for loss, 1 sack, and 1 forced fumble.
Brooks was named Ivy League Offensive Player of the Week for his big day.
The Quakers are 5-2 overall and 2-2 in the Ivy League.