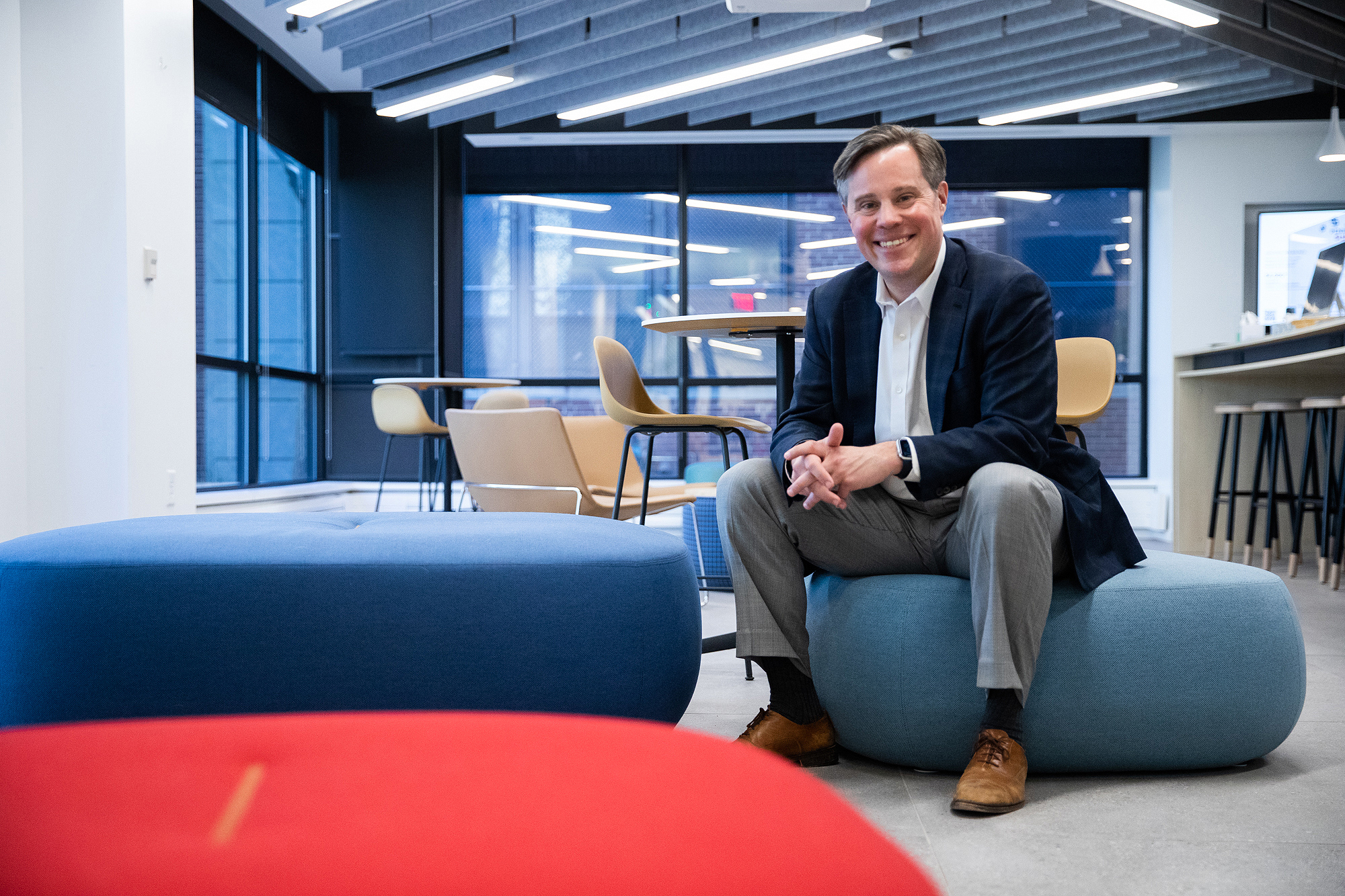 In October, Mark Dingfield began his role as vice president for finance and treasurer in Penn's Division of Finance, following prior holders of the position MaryFrances McCourt and Russell Di Leo, who held the position in an interim capacity and serves as University Comptroller.
Dingfield, who worked at Microsoft and then Princeton before joining Penn in 2017, has personal ties to campus: his wife is a physician at Penn Medicine who came to Penn for her residency and fellowship; they moved to Philadelphia together in 2009. What drew him to Penn, he says, is the breadth of its operations and the scale of its impact.
During his time in the Provost Center, where he served as Associate Provost for Finance and Planning, he put in place a diversity hiring initiative, served as a co-sponsor of the Next Generation Student Systems project resulting in the Pennant suite of tools that launched in 2022, and also co-led the COVID-19 response team that established plans for testing, quarantining, contact tracing, and ultimately bringing students back to campus in spring 2021.
Beyond that, he says, he cherishes his time in the Provost Center as a time of immense learning and mentorship from figures like former Provost and Interim President Wendell Pritchett and the vice provosts.
"I was very fortunate to start my career at Penn in a position that gave me the opportunity to work closely with all 12 schools and with academic leadership. I learned a tremendous amount about the schools, their priorities, and how they operate. Equally important, I learned from the Provost's team about how to collaborate, effectuate change, and communicate those changes effectively across our decentralized academic enterprise. Those are lessons I think will serve me well in my new role."
He hopes to similarly serve as a mentor for those in his office, he says.
Dingfield discusses his priorities as VP for finance and treasurer, the rationale behind expanding financial aid for families earning less than $75,000 per year, and what considerations go into short- and long-term financial management of the University.