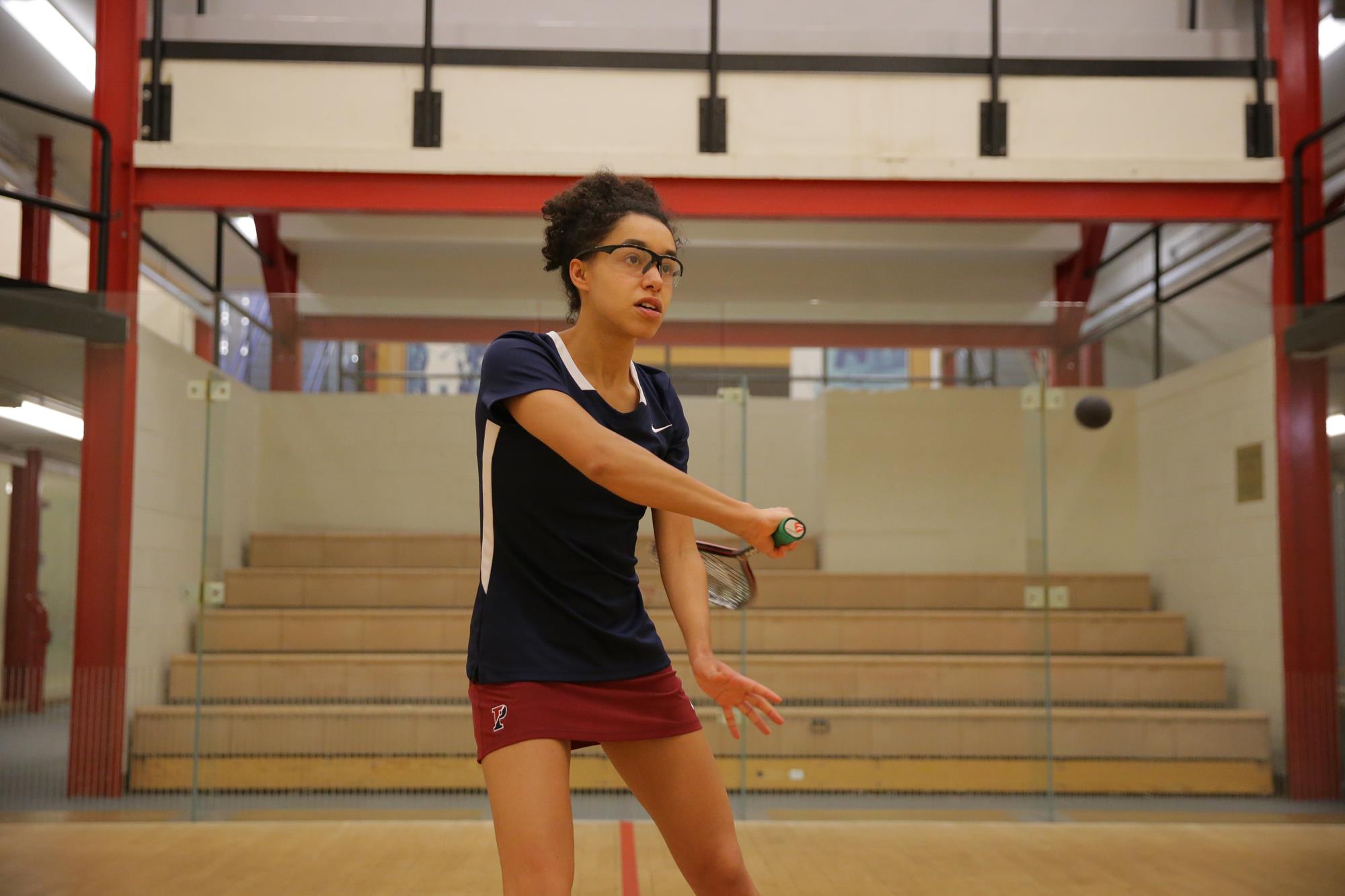 Senior Jessica Davis, co-captain of the 8-8 women's squash team, has been named a First-Team All-American by the College Squash Association, the 14th consecutive season that at least one Penn women's squash player has been so honored.
The Manchester, England, native finished the season with a 7-13 record, including 3-4 in the Ivy League. Playing in the No. 1 spot, she often faced off against the top players in the country, including six of the top eight finishers in the CSA National Collegiate Individual Squash Championships, or Ramsay Cup.
Held at the Penn Squash Center, Davis went 2-2 in the 2019-20 Ramsay Cup (A Division), besting Hannah Jinks of Virginia in the consolation quarterfinals and Elle Ruggiero of Princeton in the consolation semifinals.
Davis concludes her Penn career with a 32-23 record overall, including 14-7 in conference play. As a freshman, she helped the Quakers finish second in the Howe Cup and the Ivy League. Playing at the No. 4 and No. 5 spots, she had an 11-3 overall record and went 6-1 against conference opponents. 
She moved up to the No. 2 spot her junior year. She amassed an 11-6 record (5-2 Ivy) and was a First-Team All-Ivy honoree. She was named First-Team All-Ivy this past season as well.