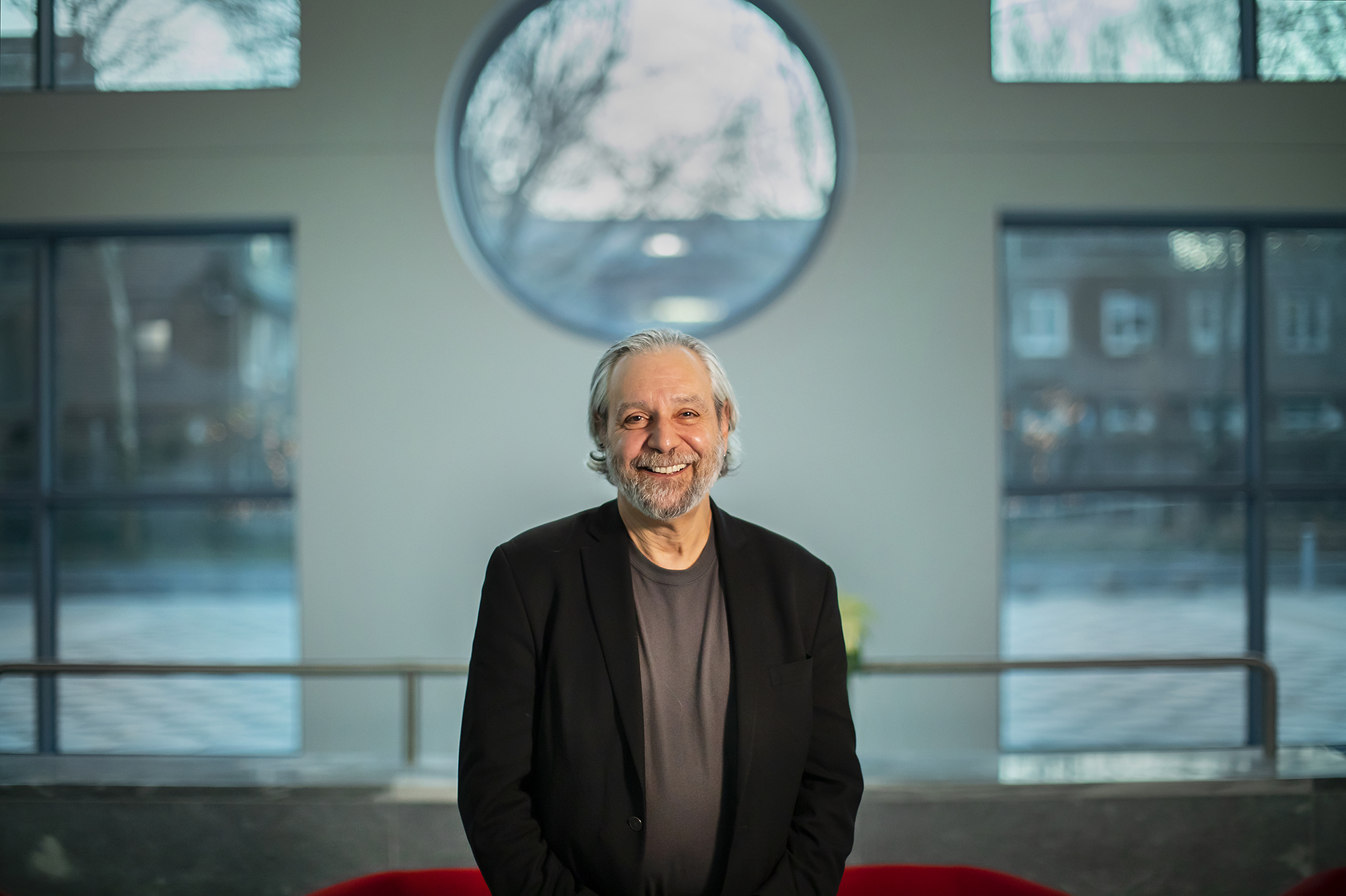 For outgoing Annenberg School for Communication Dean Michael X. Delli Carpini, joining Penn 15 and a half years ago as an administrator was a full-circle moment. His experience has been nothing short of a "thrill" since, he says, while chatting in his packed-up office before winter break.
The first in his family to go to college, Delli Carpini initially landed at Penn in the early 1970s as an undergraduate student, commuting from his parents' house outside of the city, working odd jobs, and studying English literature and political science. He would pursue the latter subject as a master's and doctoral student, and eventually teach it with a media and communication focus as a professor at Rutgers, Barnard, and Columbia, and later Penn.
"One of the reasons I was so excited to come back to Penn and one of the reasons why I am still incredibly loyal to Penn as an institution is that my experience as an undergraduate did everything that we fantasize higher education is supposed to do," says Delli Carpini. "It opened my eyes to the world, it made me realize who I was as a person, it made me realize what kind of professional opportunities existed that I was unaware of. It's the reason why I decided to get a Ph.D. and go on and do teaching and research."
Delli Carpini took on the role as Annenberg dean in 2003, after serving as director of the public policy program for four years at The Pew Charitable Trusts in Philadelphia while on extended leave from Barnard and Columbia. At Annenberg, he followed in the footsteps of Kathleen Hall Jamieson and, before her, George Gerbner, two people the always-humble Delli Carpini credits to building such a world-renowned communication program at Penn. 
"When I first arrived, I said my main goal was 'to do no harm,'" he says, laughing. "It was already such a good school."
But, no matter the circumstance, doing harm is not in Delli Carpini's blood. He's not only kept the Annenberg School at the top of its game, but also built on its success—increasing the diversity of its researchers and faculty, the breadth of its areas of study, and its global reach as an institution.
"The most important thing a dean does is try to articulate a vision of the school that ensures the mission and vision by its founder continues to be met, even in changing circumstances," says former Annenberg Dean Jamieson, the director of the Annenberg Public Policy Center. And Delli Carpini has certainly met that challenge by "keeping the school on the cutting edge," she says.
Delli Carpini, whose official last day as dean will be Dec. 31, sat down with Penn Today to reflect on his time at Penn, the impact he hopes he's had, and discuss his plans for the future.