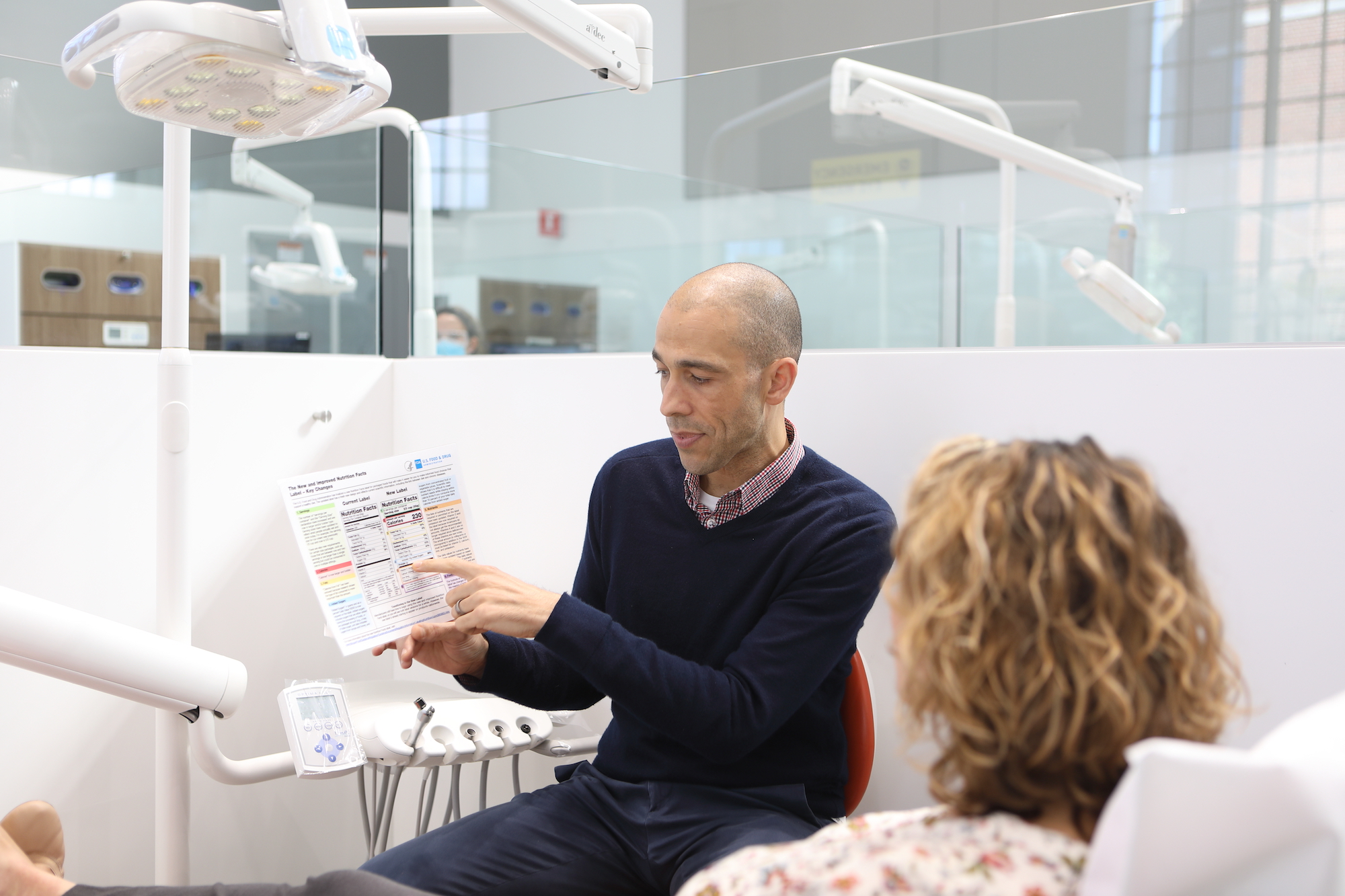 Drink too much soda or snack on too many sweets and it's likely your dentist will notice. A healthy diet supports not only overall health but oral health as well. And conditions like obesity, diabetes, and cardiovascular disease—in some cases caused by poor eating habits—can wreak havoc on the mouth, contributing to gum disease and other problems.
Clinicians and students at Penn's School of Dental Medicine have long understood the crucial link between what goes in our mouths and the resulting health of our teeth and gums. But during the last year, the school has a new champion for promoting healthy eating. Matthew Whipple, a registered dietitian, is a full-time member of the School's Division of Community Oral Health. 
Whipple came to Penn with a passion for food, cooking, and health and is channeling that excitement toward educating clients, faculty, staff, and students in the Penn Dental Medicine community.
"As a registered dietitian, Matthew brings a strong clinical perspective. He is helping students incorporate nutritional instruction as an integral part of their preventive dental care," says Joan Gluch, chief of the Division of Community Oral Health. "It's about promoting oral and general health and understanding patients' health conditions and the best dietary factors for them."
To mark National Nutrition Month and National Registered Dietitian and Nutritionist Day, Penn Today spoke with Whipple about his background, his enthusiasm for healthy cooking and eating, and the strategies he gives clients about how to modify their diet without upending their lifestyle.