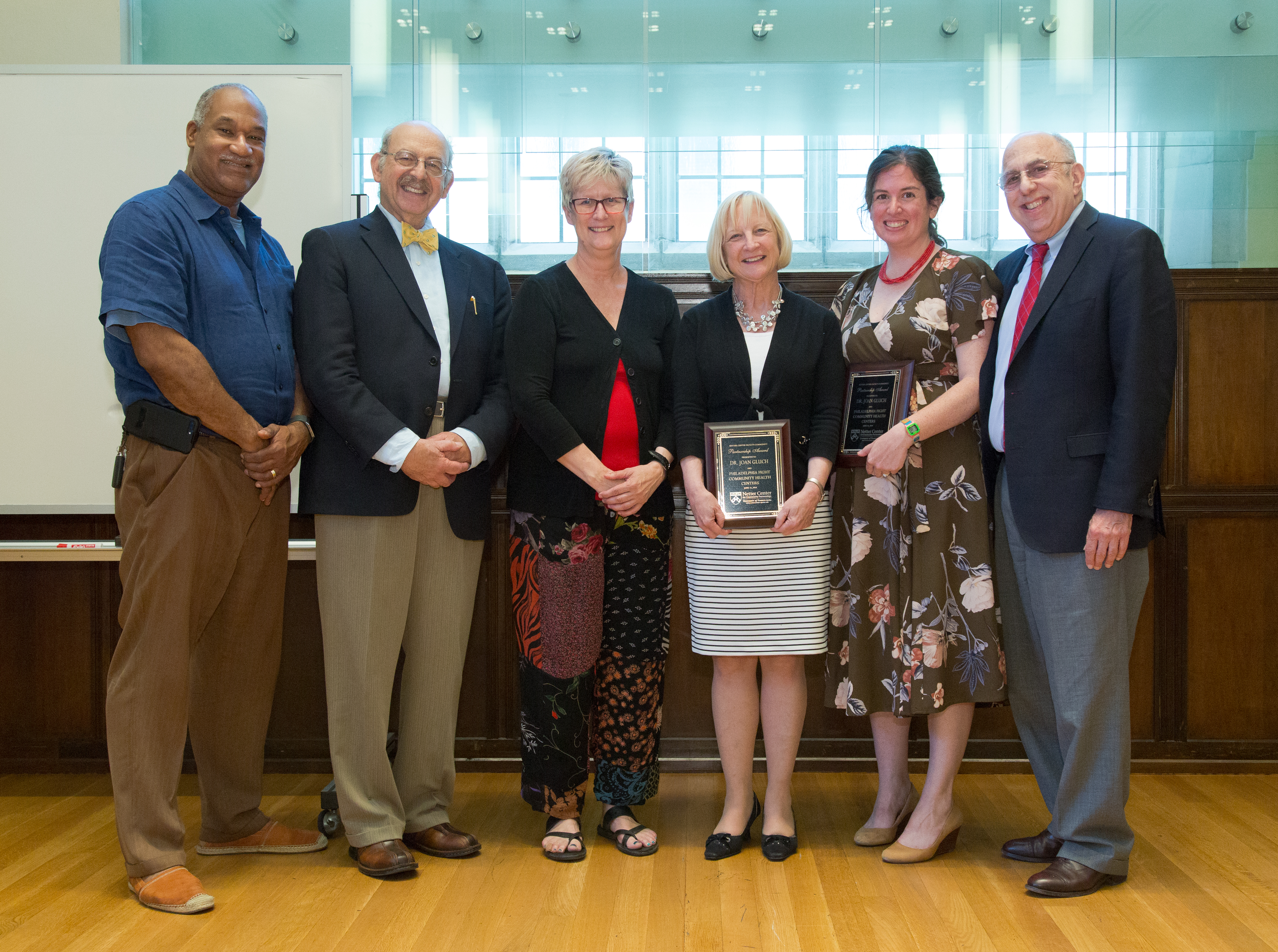 The Barbara and Edward Netter Center for Community Partnerships at the University of Pennsylvania has selected Joan Gluch and Philadelphia FIGHT as recipients of the third annual Netter Center Faculty-Community Partnership Award. The winners will share $5,000 to further develop and expand projects that promote community oral health.
Gluch is associate dean for academic policies, and division chief and professor of clinical community oral health at Penn's School of Dental Medicine. She and her students have worked with Philadelphia FIGHT, a health services organization for people living with or at high risk for HIV/AIDS, since 2003, providing comprehensive dental health services, oral health education, and community oral health assessments. 
The award recognizes not only Gluch's collaboration with Philadelphia FIGHT and a number of other community partners, but also her work on academically based community service (ABCS) courses at Penn. She has incorporated five ABCS courses, which combine academics and community experiences, into the dental school's curriculum and accreditation process.  
"The collaboration between Joan and her partners embodies the Netter Center's efforts to integrate research, teaching, learning, and service in a meaningful and mutually impactful way," says Ira Harkavy, director of the Netter Center. "Moreover, Joan's work to effectively engage Penn Dental Medicine students in community oral health by embedding ABCS courses in the curriculum serves as an exemplar for Penn, as well as for dental schools and other professional schools across the country." 
Gluch has served as a leader of three distinct Penn Dental Medicine clinical outreach programs: PennSmiles, a mobile dental clinic consisting of two buses providing care for Philadelphia school children; the dental care program at LIFE for low-income elderly; and the dental program at the Dr. Bernett L. Johnson Jr. Sayre Health Center for low-income children and adults. 
The faculty review committee recognized Gluch's as an outstanding nomination. 
"Joan Gluch was selected," says Carol Muller, faculty committee chair and professor of music in the School of Arts and Sciences, "for her very significant contributions in education and for the real impact her leadership has had on facilitating dental care programs at many partners in the community. Professor Gluch is an exemplary leader of community engagement work at Penn."