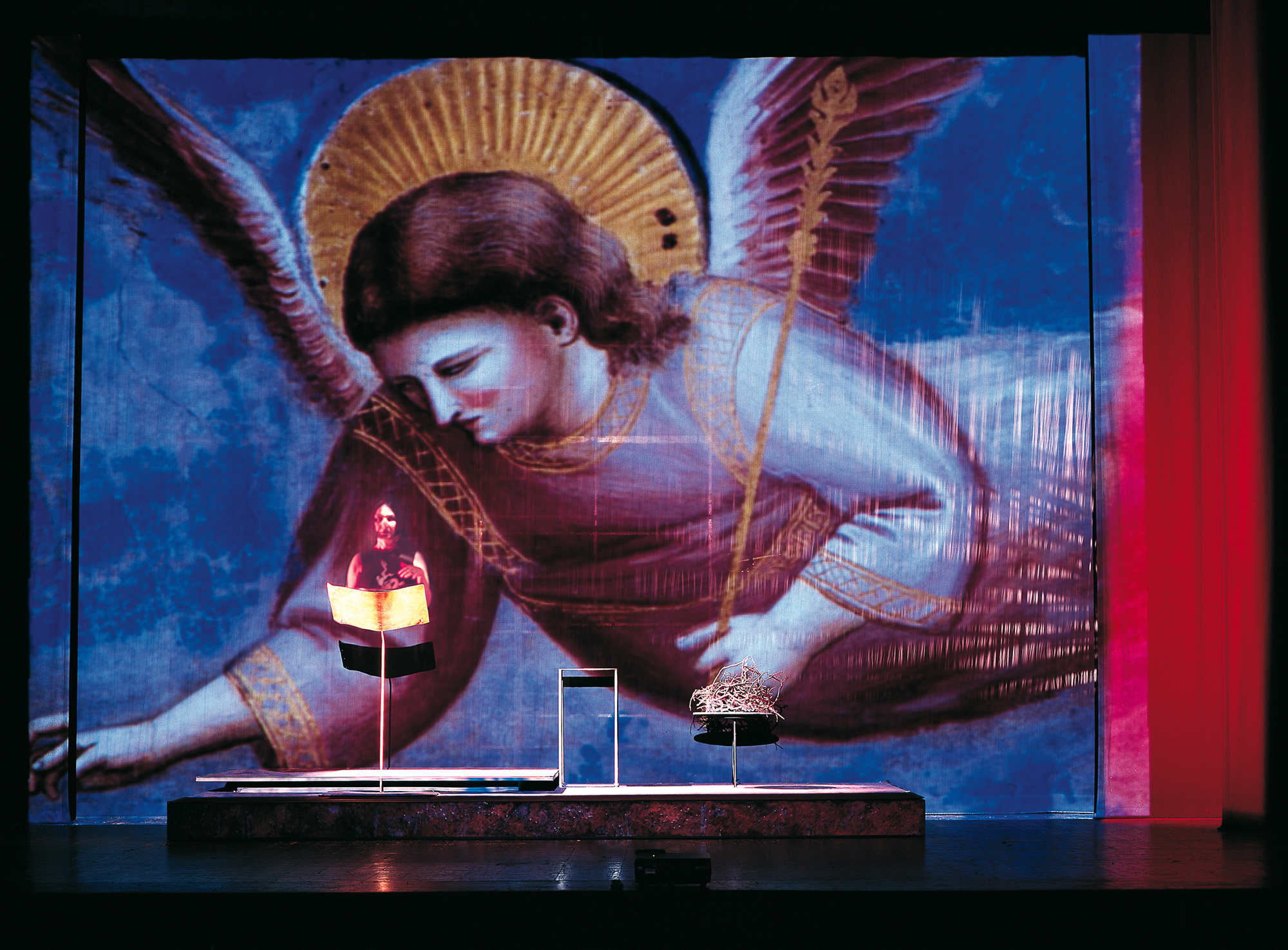 On Friday, Jan. 20, and Saturday, Jan. 21, Italian contemporary theatre company Teatro delle Albe will perform "fedeli d'Amore," or "Love's Faithful," at the Annenberg Center for the Performing Arts. The company comes at the invitation of both Penn Live Arts and the Center for Italian Studies collaborating with the Italian Studies section of the Department of Francophone, Italian, & Germanic Studies.
The performance, featuring Ermanna Montanari and the music by Luigi Ceccarelli, is an extension of the 2021 anniversary of Dante's death, and a direct result of a visit from the theater company to Penn in February 2019. Company founders Marco Martinelli and Montanari visited to conduct workshops with students and explain their three-year, three-part staging of Dante's "Divine Comedy" in Ravenna, Italy, organized in the parts of Inferno, Purgatorio, and Paradiso.
Ahead of the show, Mauro Calcagno, an associate professor of music with a secondary appointment in Italian Studies, discusses the boundary-pushing work of Teatro delle Albe, what he hopes audiences will take away from the experience, and how the production came to Penn for its U.S. premiere. Calcagno first experienced the Albe's work on Dante in Ravenna alongside Eva Del Soldato, an associate professor of Italian Studies, who was, with Ann Moyer, director of the Center for Italian Studies, also instrumental in bringing the performance to Penn.