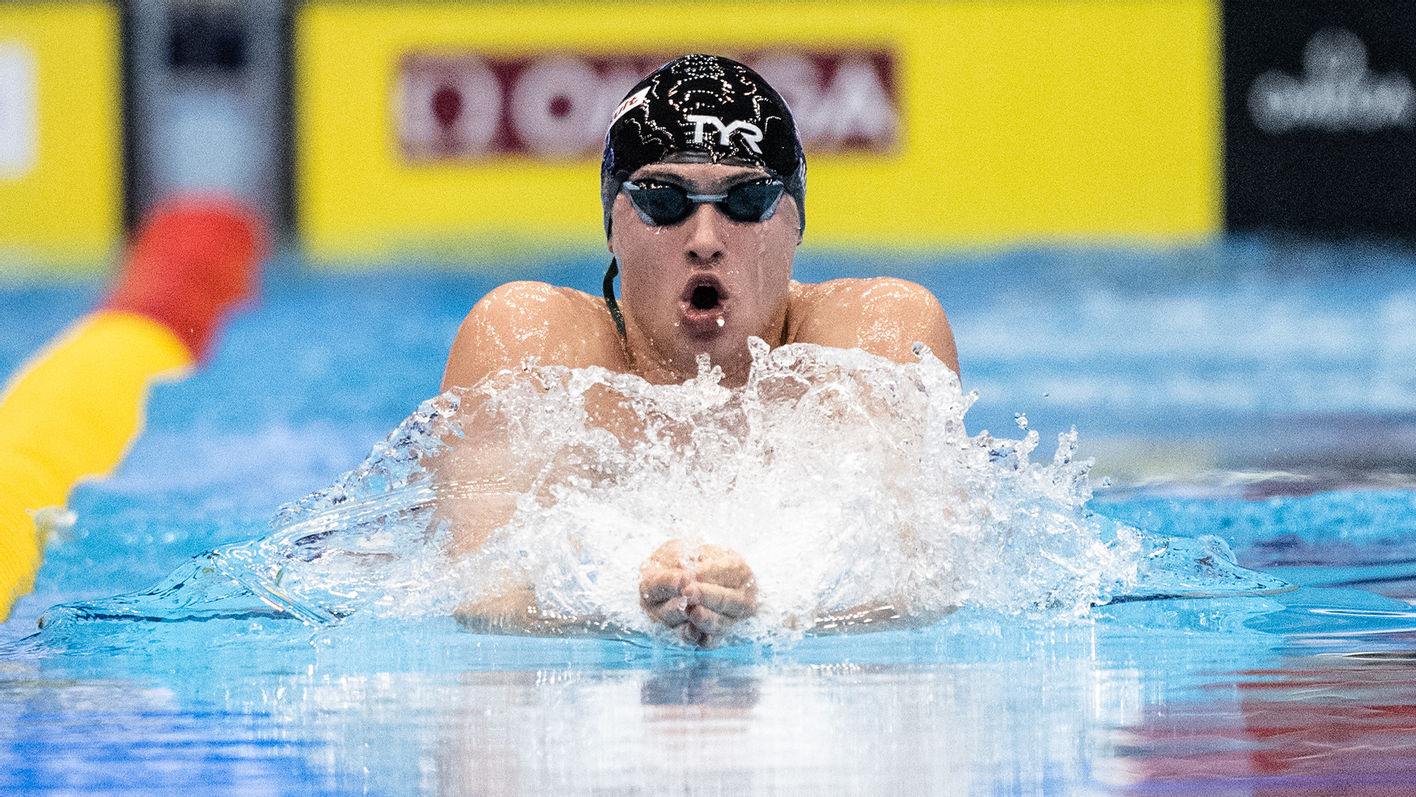 Rising junior Matthew Fallon of the men's swimming and diving team took home the bronze medal on Friday in the 200-meter breaststroke at the World Aquatics Championships in Fukuoka, Japan.
Fallon, representing the United States by way of Warren, New Jersey, swam of a time of 2:07.74. Haiyang Qin of China placed first with a world-record time of 2:05.48 and Zac Stubblety-Cook of Australia placed second with a time of 2:06.40. Fallon was in eighth place after the first 100 meters but came roaring back and finished third. At 20 years old, he is the youngest of the top three finishers. Haiyang and Stubblety-Cook are both 24.
2023 has been a banner year for Fallon. At the Ivy Championships in February at Brown University in Providence, Rhode Island, he placed third in the 200-yard breaststroke (1:53.34), third in the 100 breast (52.72), and 10th in the 500 free (4:22.10). He qualified for the NCAA Championships but was unable to participate due to injury.
For the second year in a row, Fallon won the national championship in the 200-meter breaststroke at the USA Swimming Phillips 66 National Championships in Indianapolis in late June. His winning mark of 2:07.71 is the sixth-fastest time in U.S. history. He entered the National Championships as the top seed and went from sixth place to first place in the back half of his winning race, splitting a 32.06 on the third 50 and a 33.19 on the final 50.
Held over a period of 17 days (July 14-30), the World Aquatics Championships feature six sports—swimming, diving, water polo, artistic swimming, high diving, and open water swimming—and 75 events. Fallon is the first Quaker to medal at the World Championships.